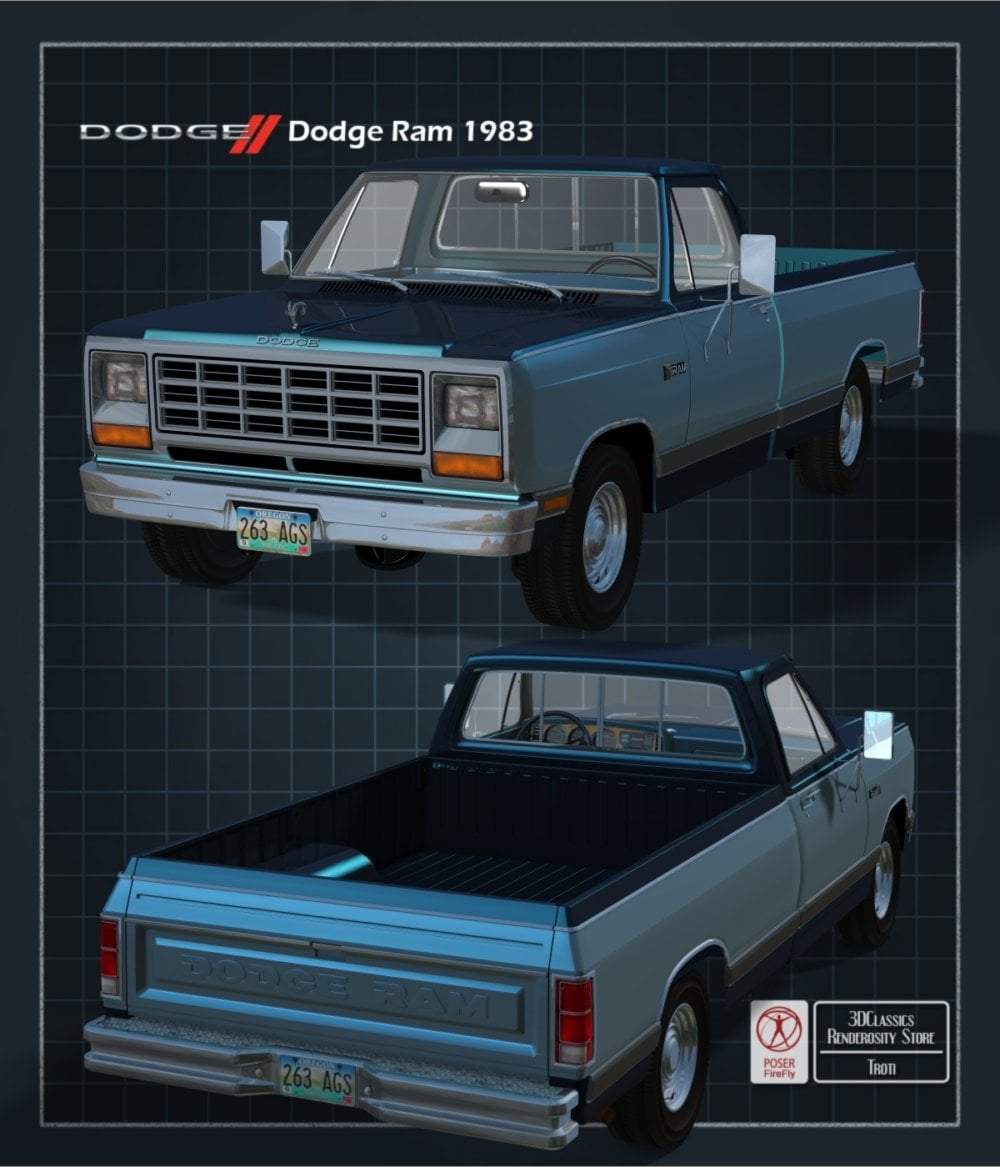 ---
DODGE RAM 1983
HIGHLY DETAILED MODEL FOR POSER8 AND GREATER.
WORKS PERFECTLY IN DAZ STUDIO.
USAGE TIPS AND INSTRUCTIONS
IN DAZ STUDIO YOU HAVE ONLY MINOR MODIFICATIONS : materials, and MAIN BODY smoothing angle. The MAINODY smoothing angle is 50° in Poser.
To move the whole TRUCK, select TRUCK
ROTATING PARTS with single ERC Dials:
Select TRUCK/Parameters
STEERING:LEFT/RIGHT ( the STEERING WHEEL controls both FRONT WHEELS and the STEERING WHEEL, LIKE IN REALITY )
ALL_WHEELS:ROTATION
TAILGATE:UP/DOWN
SUNVISOR_LEFT:UP/DOWN
SUNVISOR_RIGHT:UP/DOWN
LEFT_DOOR:CLOSE/OPEN
RIGHT_DOOR:CLOSE/OPEN
LEFT_DOOR_WINDOW:UP/DOWN
RIGHT_DOOR_WINDOW:UP/DOWN
ONE TEMPLATE IS GIVEN so that you can change the front and rear registration.
---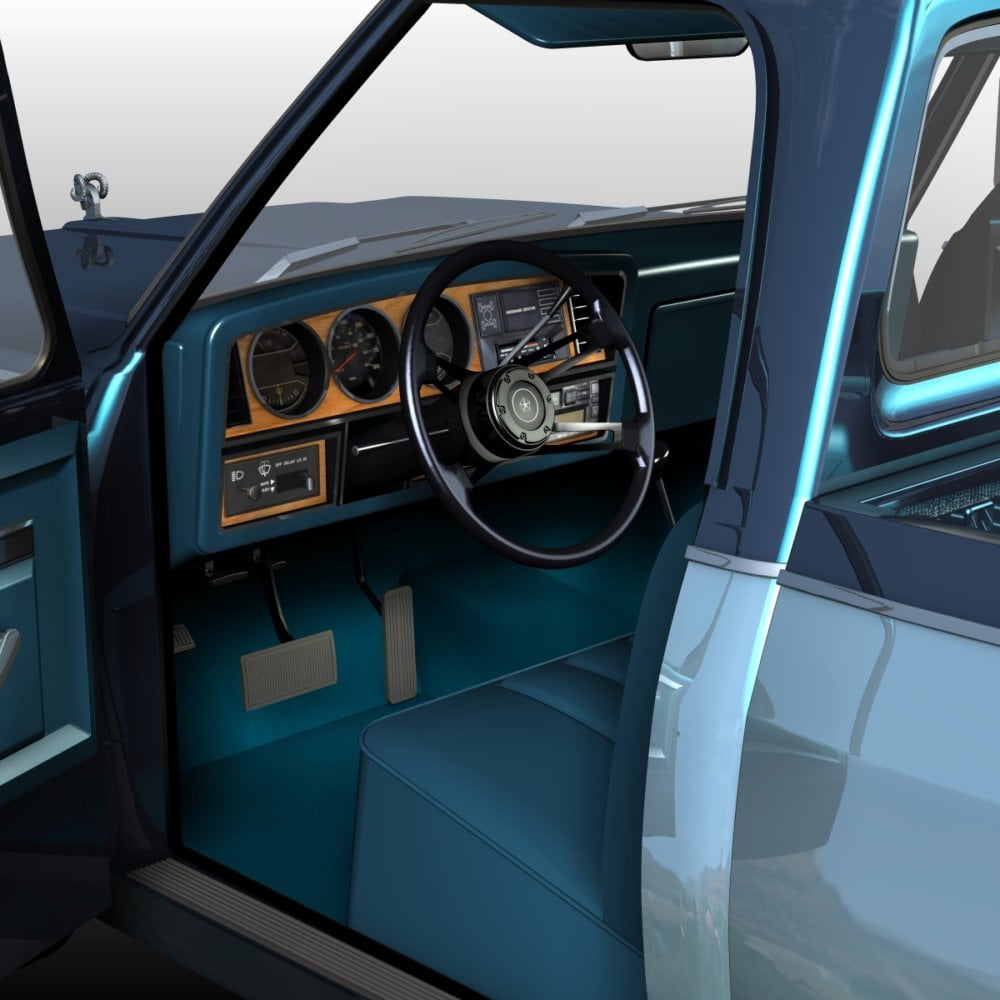 1 GRATEFUL MEMBERS

---