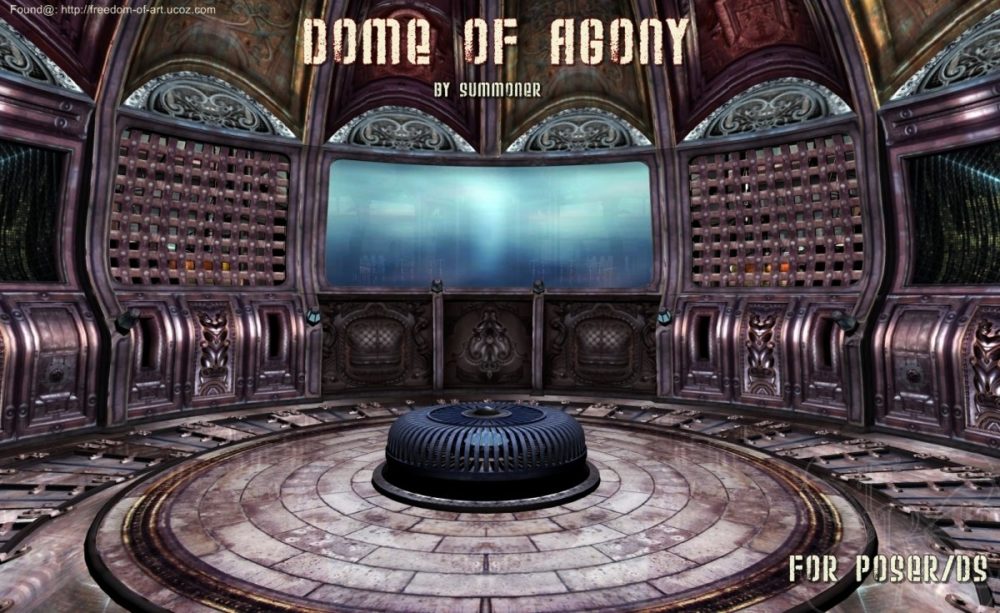 ---
Dome of Agony – Exc
Is a full High end environment , and I don't know where to start explaining on how many options you will get!
The whole is subdivided in two Sections, A Dome and A Steam-punk Laboratory over 220 Props figures and Body-parts fully articulated.
Mechanical devices have Interactive morphs that make em Work like Real. The Dome Floor has trap Doors that has Extended Easy Pose Morph system, the Center can be moved down into the Floor, Gates to the Lab opens , Floor spins in 4 Levels.
In The Lab you will have a transporter with stunning Movements on the sides all the Clone tanks with Glass covers that move down Gates that can be open'd The tanks move down and you will get Multi Transporter Rooms, or just move em up and you will have Prison cells …. on and on it goes , I could write a book about all the options offered, guess you need to try it out your self.
The Dome of Agony will come as a Full equipped Environment Figure and a Empty Version , with all parts that can be loaded to fill it up on your own taste or place other things you have into it.
A must have for all Steam Punk Scifi and Fantasy Fans for most Stunning renders.
Fast rendering Fast loading and fully compatible with DS.
---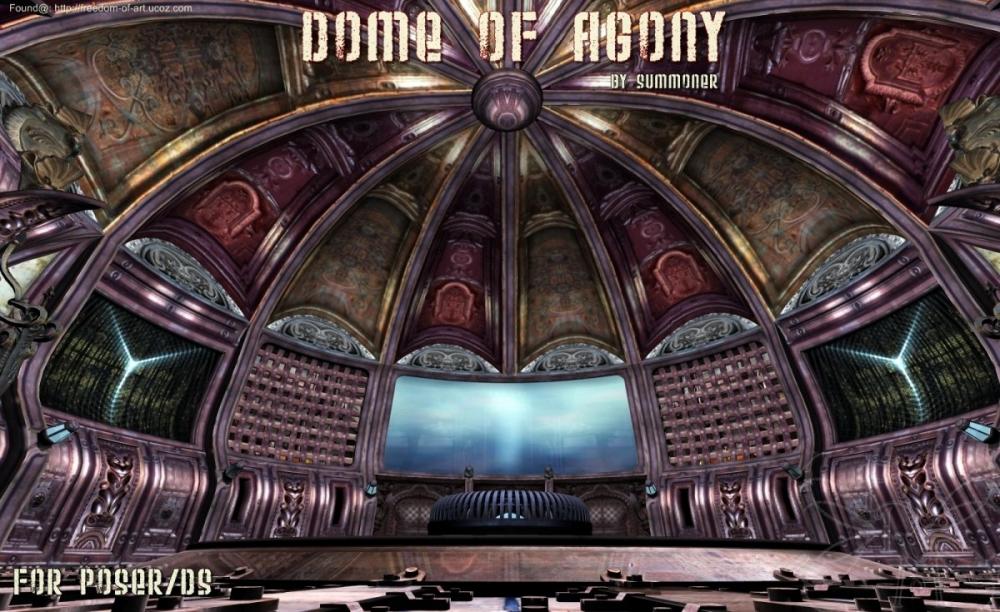 ---