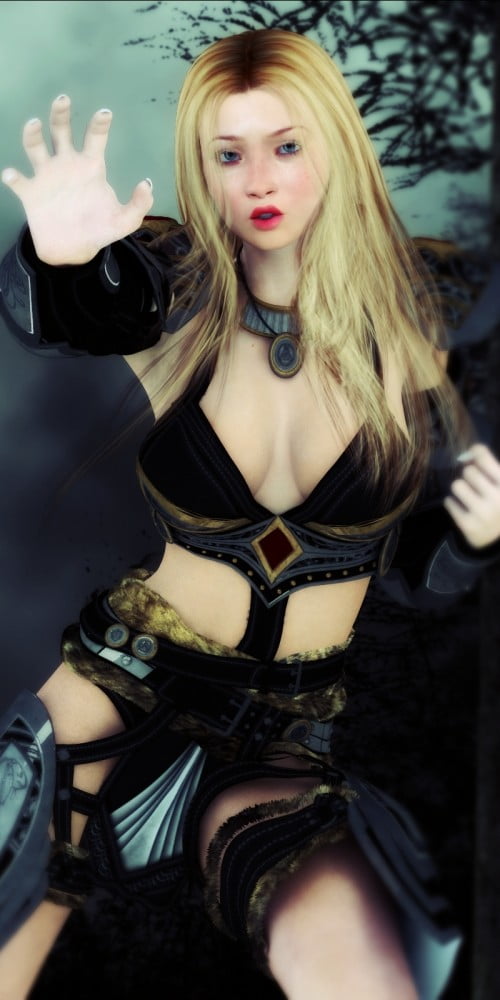 With the help of an improved shaders system and the use of hi-res photos of a real woman we have made her with a careful attention to details like mouth, eyes and anatomically correct genitals.
We give you two different MAT files for her pubic zone, one with red hair and one with shaved pubic zone.
Two different MAT options included, with or without sub surface scattering. custom head morph.
In this package you'll find:
– INJ Dominique Head
– REM Dominique Head
– INJ Dominique Body
– REM Dominique Body
– MAT Dominique Base
– MAT Dominique SSS
– 1 Body Without Hair
– 1 Body Without Hair SSS
– 1 Body With Hair
– 1 Body With Hair SSS
– 5 MAT Eye colors
– 5 MAT Eye colors SSS
– 8 MAT Face
– 8 MAT Face SSS
– 5 MAT Lips
– 5 MAT Lips SSS
– 5 MAT Lips Glossy
– 5 MAT Lips Glossy SSS
– 1 MAT Nails
– 1 MAT Nails SSS
– 5 MAT Nails colours

---