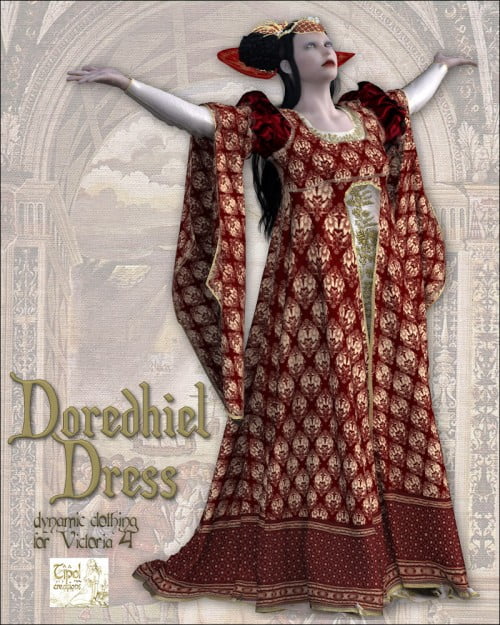 Doredhiel Dress is dynamic clothing for Victoria 4 from Daz3D, working also with Aiko4, The girl4, Stephanie4.
Poser 6+ and Cloth room are necessary to use the dynamics clothing. This is not compatible with DazStudio but you can export scene into Dazstudio with a plugin.
Tutorials to use dynamic clothing are included in the read me.
The pack contains :
1 dynamic top dress in prop format.
1 dynamic underdress in prop format.
5 Mat poses for the top dress.
4 Mat poses for the underdress.
35 texture maps in JPG format 3000 x 3000 (including diffuse,transparency, bump and displacement maps)
templates and obj files are included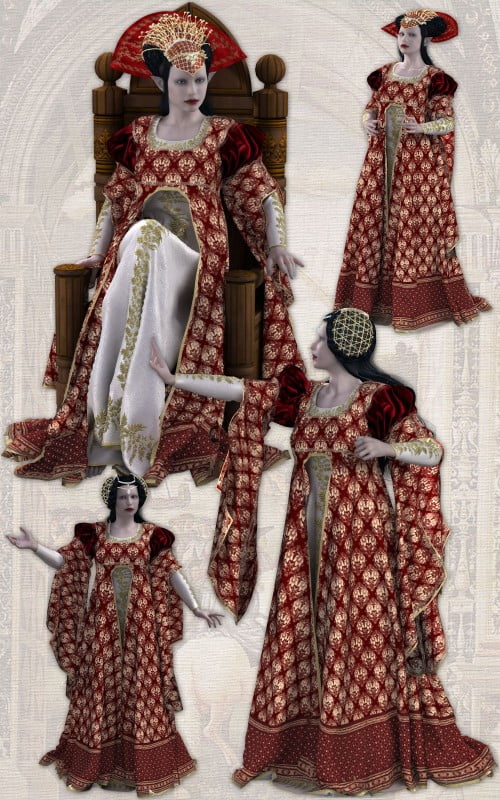 ---