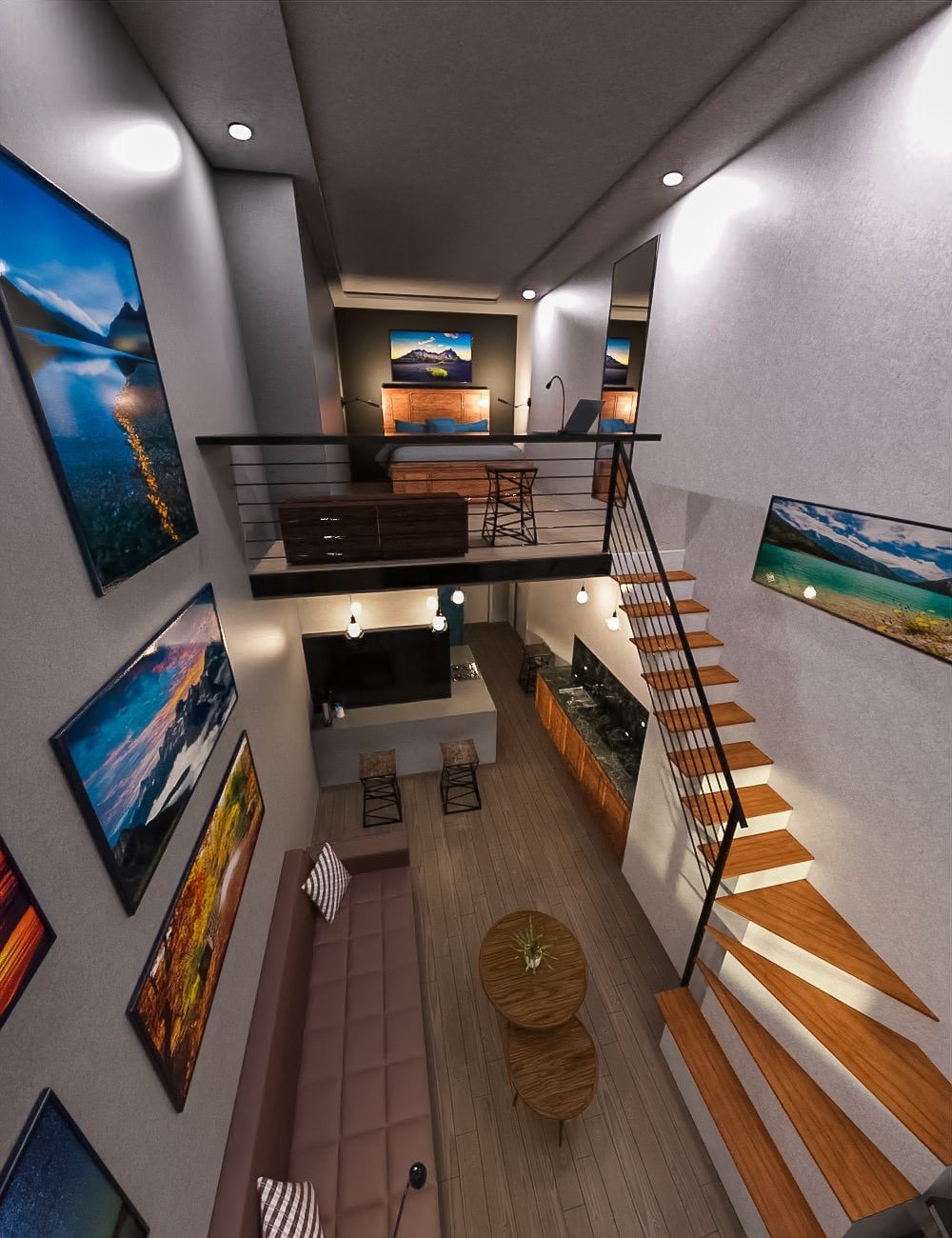 ---
Double Story Studio
Living alone but wants a big space more than enough for one person?
The Double Story Studio gives you space to lounge while also giving you more privacy when you have friends over (loft life!). When friends are over to hang out and want to crash the night at your place, they still can because of the long couch it comes with.
What makes this studio beautiful? The high ceiling and the marble countertops definitely help. Living alone in a studio that is tight will make you feel claustrophobic but the high ceiling of this Double Story Studio won't make you feel that way.
Get the Double Story Studio for your characters who are just starting to live independently in the big city!
Note: Product is Iray Compatible.
---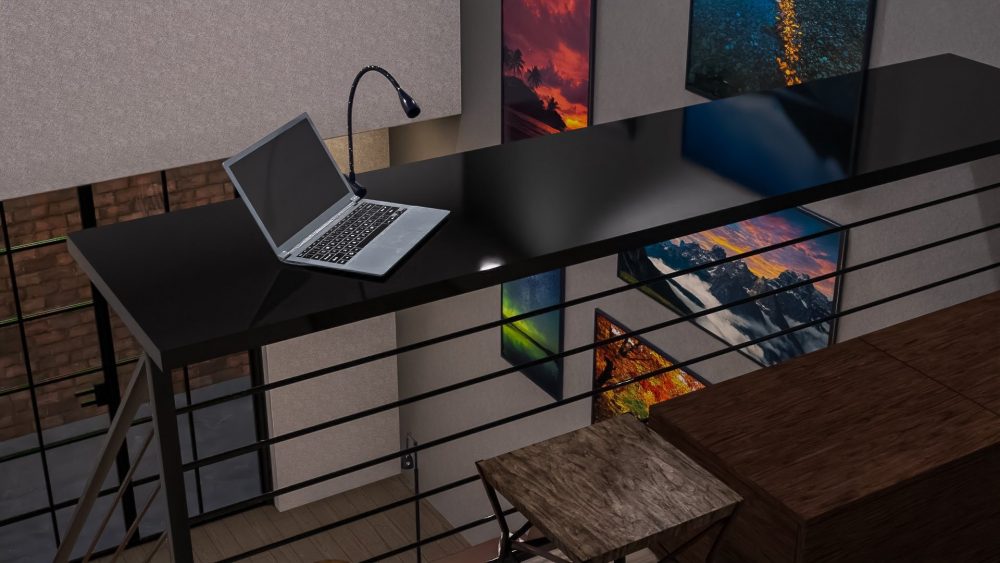 ---