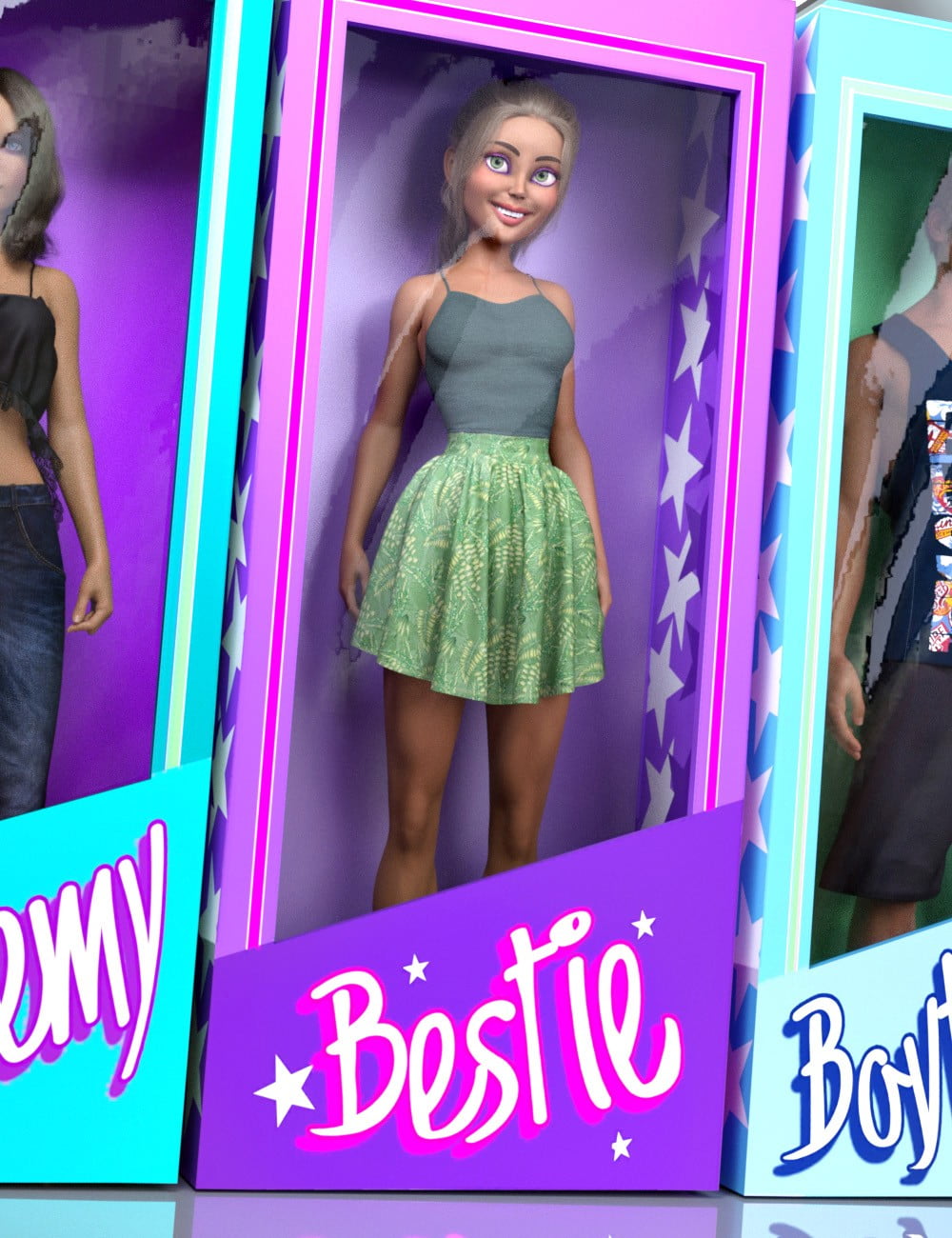 ---
DP Bestie for The Girl 8
Bestie is The Girl's new best friend!
She's cute and quirky and has such a beautiful smile! This fully posable doll even comes with her own box with interchangeable designs for both Bestie and all her friends!
Display her on a shelf, or have her be a great doll for your own dolls!
Need a cool place for her to hang out? Check out Bestie's Place for a great retro style doll house!
What's Included and Features
DP Bestie (.DUF)
Character Preset
Geo Shell Eyebrows
Shaping Presets:
Head Apply/Remove
Eyelashes Apply/Remove
Body Apply/Remove
Navel Apply/Remove
Nipples Apply/Remove
Smile Apply
Doll Size
Adult Size
Bestie Doll Box Prop
Material Options:
Bestie Materials:
01 Base Skin
09 Eye Colors
08 Makeups
08 Lipsticks
14 Brows
01 Lashes
Box Materials:
15 Box Designs
02 Window Film Designs
03 Opacity Levels
02 Normal Levels
Textures Include:
66 Texture, Bump, Specular, Reflection and Transparency Maps (2048 x 2048 to 4096 x 4096)
Daz Studio Iray Material Presets (.DUF)
---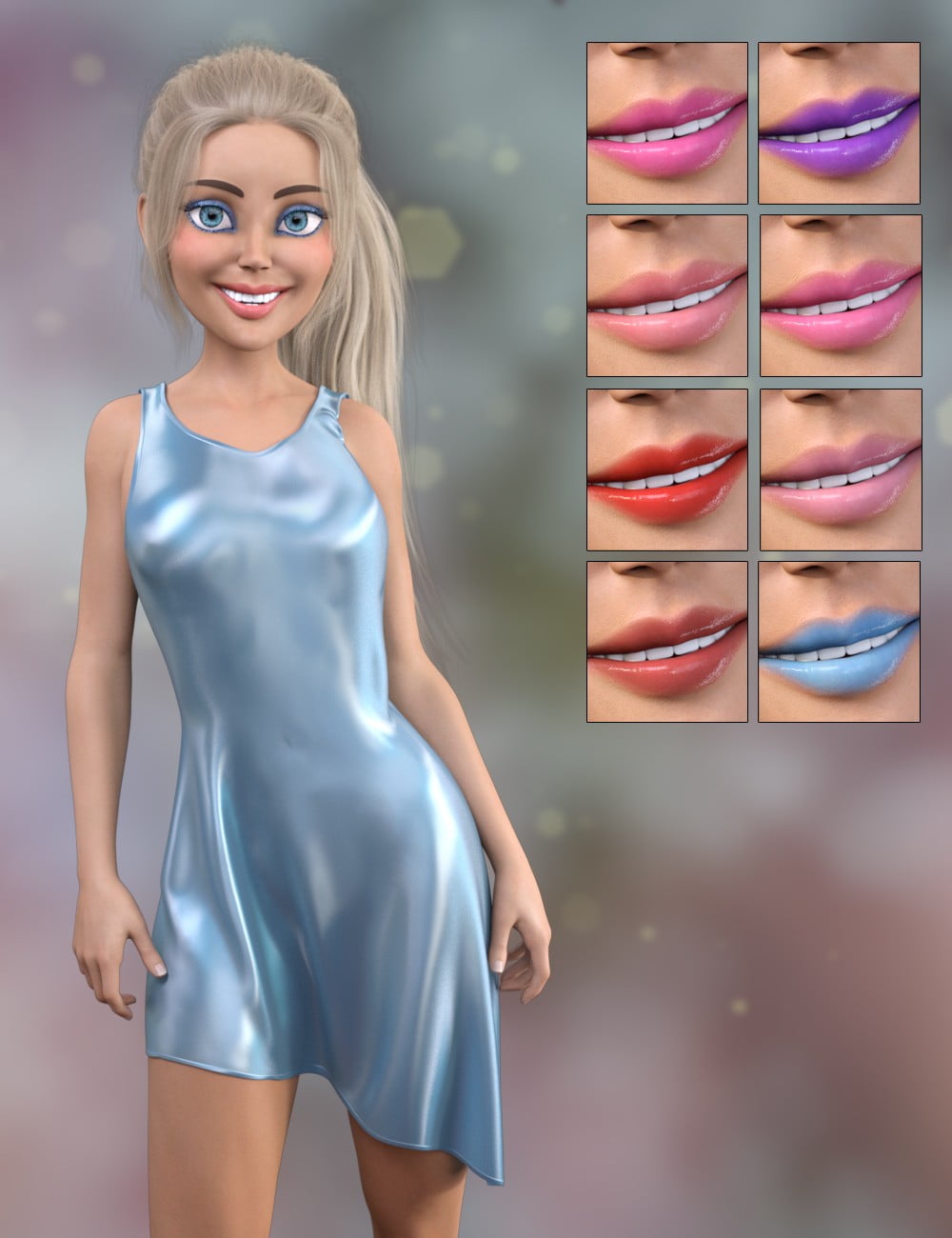 10 GRATEFUL MEMBERS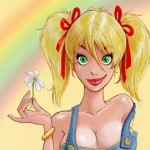 ---