Draculita for Genesis 8 Females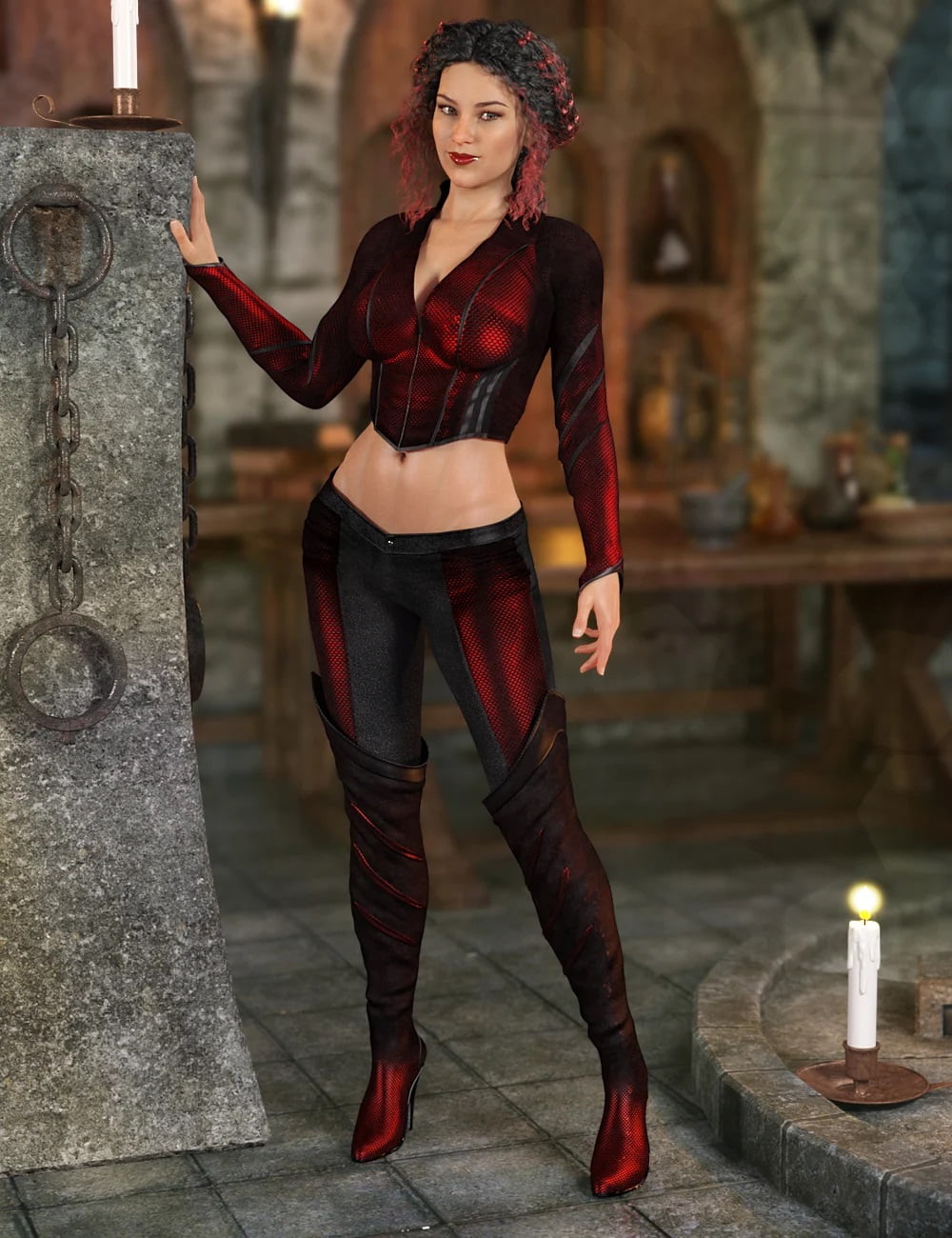 ---
Draculita for Genesis 8 Females
Leather, scales, fire, and blood.
Something wicked this way comes.
It's something stylish, sexy, and powerful. It's dragon incarnate and Dracula in the flesh. Embracing one's inner fire has never been so easy with the Draculita for Genesis 8 Females outfit.
On one's days off, reduce the pathos of the ensemble with a more down-to-earth footwear choice from one's runtime, or pair the leather jacket with a frilly skirt for an extra bonus. You'll effortlessly mingle with humans in such a way that the descendant of the Elder Blood is proud of.
Draculita Outfit for Genesis 8 Females is full of character support and adjustment morphs with 3 options for the materials included.
---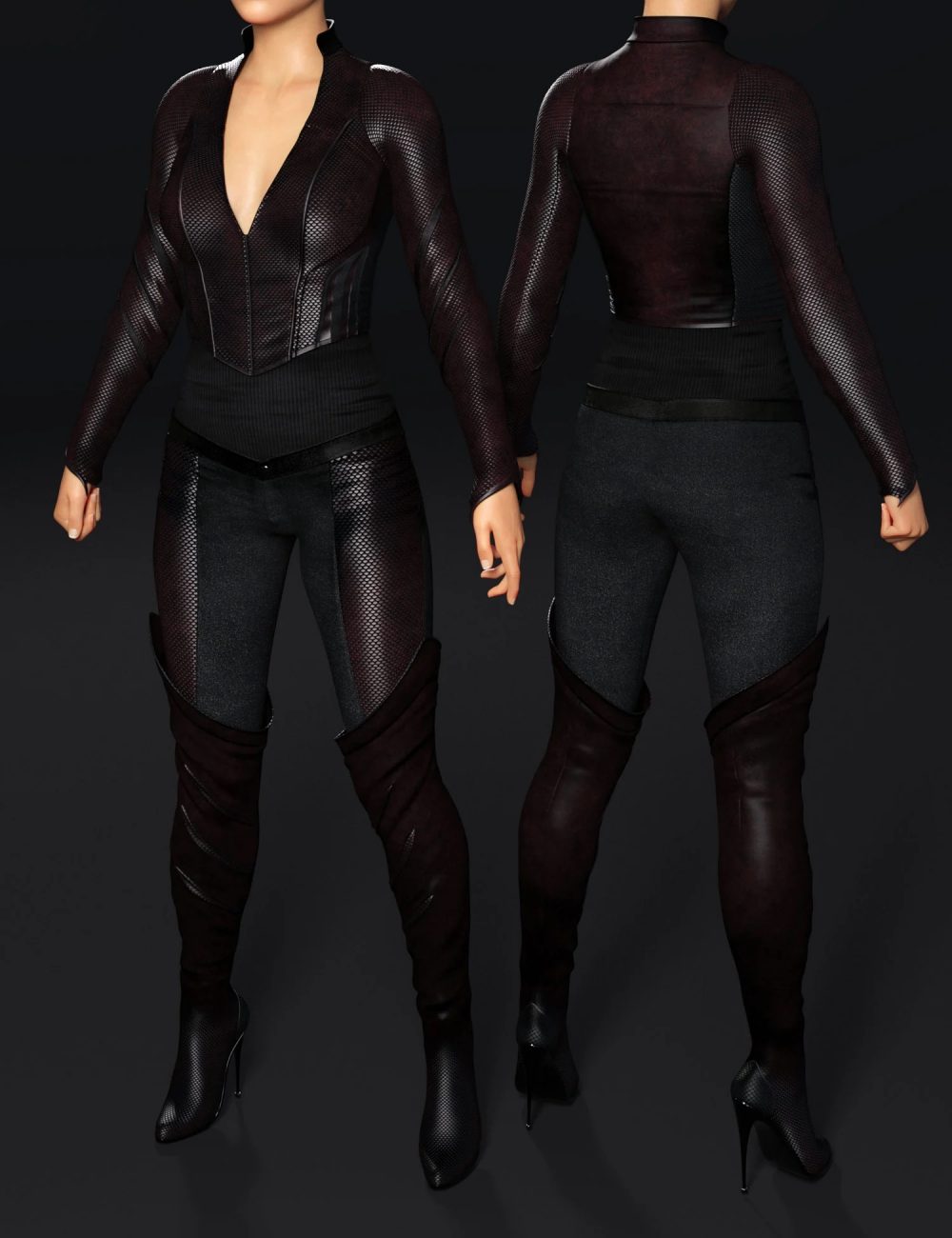 ---