Dragon Princess Armor for V3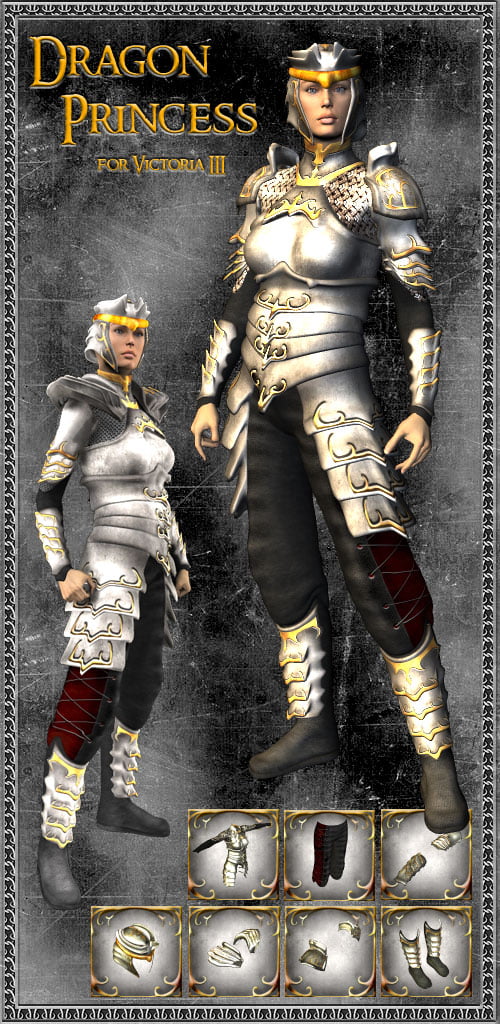 Time for a little more Fantasy Renders. Let Vicky become a mighty warrior in scale mail, leathers, velvets and steel.
This full complete outfit comes in separate parts so you may combine or use as much as you want. Carefull mapping has been applied in Deep UV to provide great flat map templates for better texture developpment.
A complete set of Detailed Textures is provided with a look of Dressed Steel with a subtle worn look. 2 Versions of Pouldrons are included to vary the look of the outfit. Breast morphs are included.
+ BONUS:
Paladin for X3D's Dragon Princess
nsect Queen for X3D's Dragon Princess
Wastelands for X3D's Dragon Princess
---