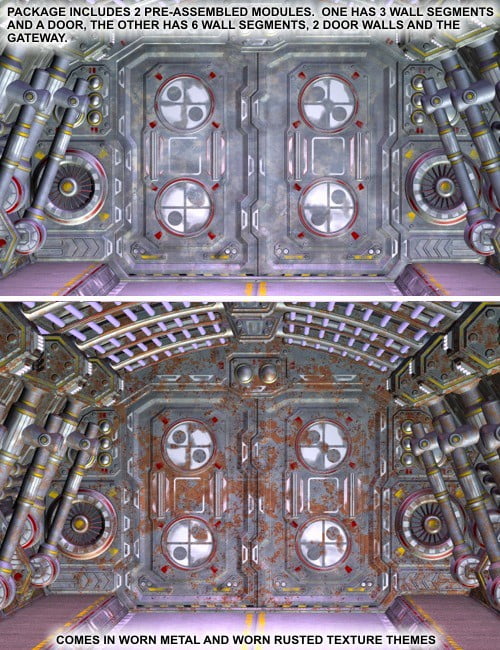 Dreadworks-III 'Corridor Module' is the first set in the third edition of Davo's Dreadworks product line. The Corridor Module lets you create a short simple room to a long or endless corridor. A smart Trans-Dimensional Gateway figure lets you slip into another dimension in the blink of an eye.
The Corridor Module has a sci-fi/utility look and feel and is handsomely textured with with high resolution textures in a worn metal and rusted worn metal texture theme.
Build up your entire Davo/Davorama product line with this latest edition.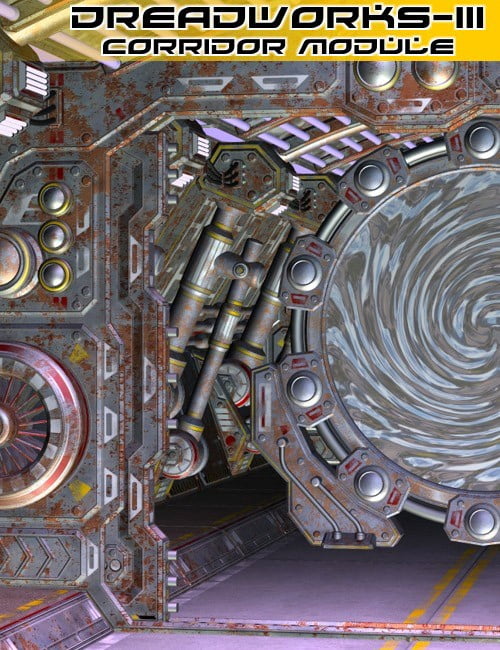 ---