Dream Home Front Drive [UPDATED]
UPDATED: 2015-02-11 – Added DAZ Studio 4.5+ files. Added Metadata.
It's time to drive right up to the Dream Home on the Front Drive. This set provides a large driveway section, perimeter walls, entrance gate and path leading to the rear of the property. Flower beds around the perimeter provide plenty of versatility and an opportunity for your models to get their hands dirty!
1 DSON Core Installer
1 Poser Core Installer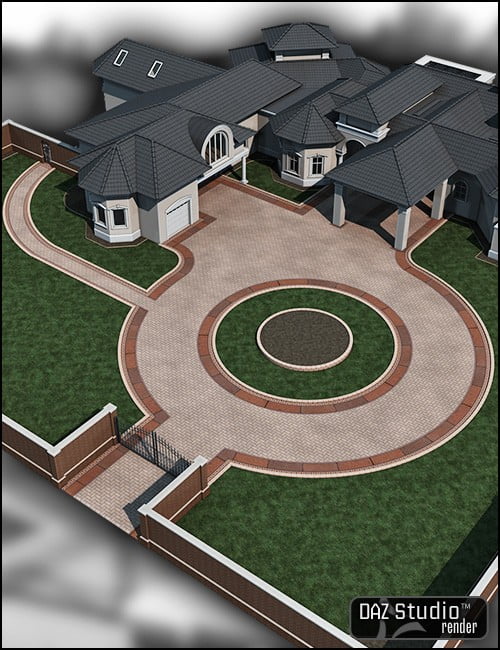 ---