Dream Home: Kitchen Appliances [UPDATED]
UPDATED: 2015-01-14 – Added DAZ Studio 4.7 Files. Updated Metadata.
Introducing the Appliances expansion pack for the Dream Home Kitchen!
This set features high-end professional appliances that are made specifically for the Dream Home Kitchen. They can, however, be imported into other scenes using the additional zeroed figure presets provided.
Each appliance features stunning detail and is complemented by realistic textures. Additionally, parts are included in each prop to allow doors to open and shelves and baskets to be moved/removed.
This product includes:
1 DSON Core Installer
1 Poser Core Installer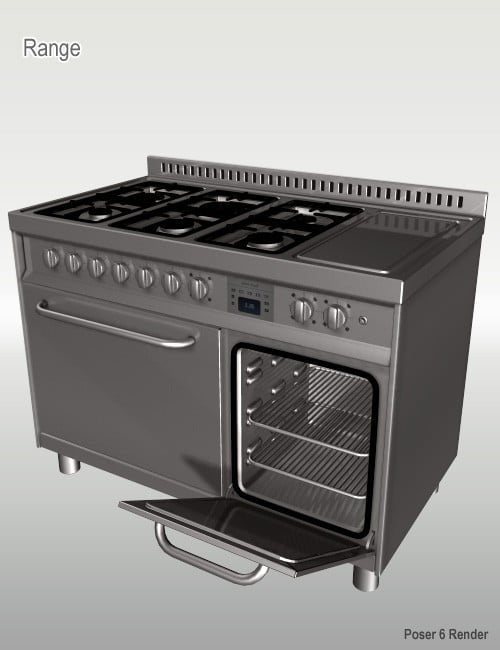 ---