Dream Home: Master Bathroom Fixtures [UPDATED]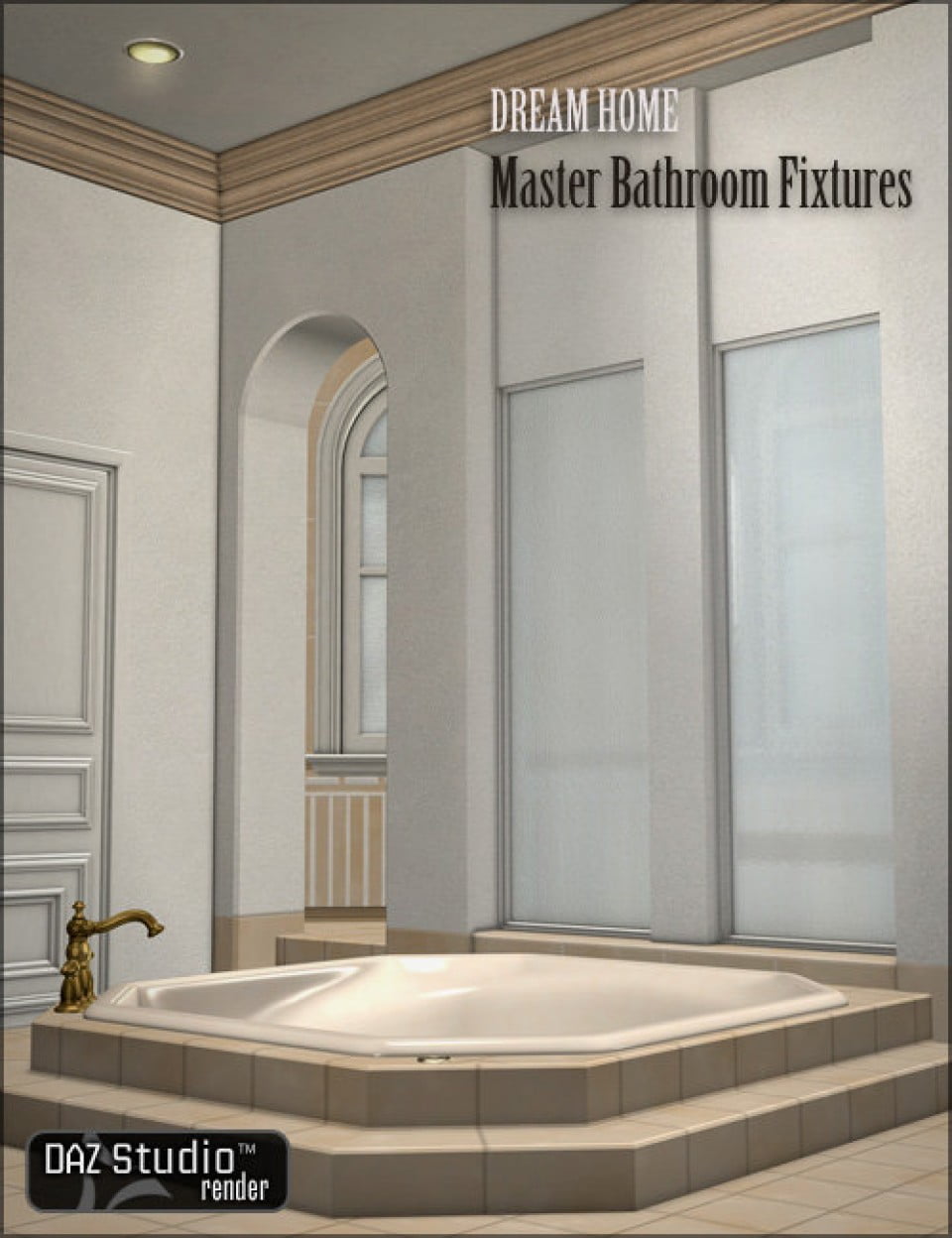 UPDATED: 2015-01-27 – Added DAZ Studio 4.7 Files. Updated Metadata.
The next installment in the Dream Home series is the Master Bathroom Fixtures.
This pack enhances the existing Bathroom with many detailed props including a luxury bath, shower, shower seat, vanity table, wash basins, toilets, mirrors and even a planter for the private garden. All of these props feature working doors, drawers, taps, adjustable shower head height and toilet seats. Props can further be customized with hiding parts such as mirrors, lights, etc.
The set has been split into 4 areas, and includes a preload preset for each area.
1 Poser Core Installer
1 DSON Core Installer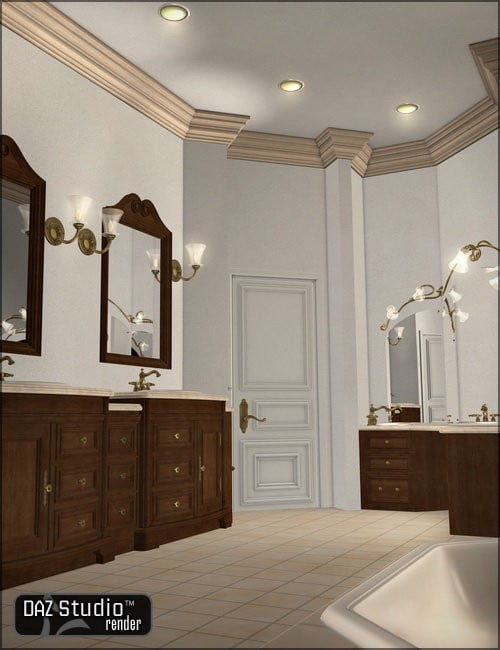 ---