Dream Home: The Study [UPDATED]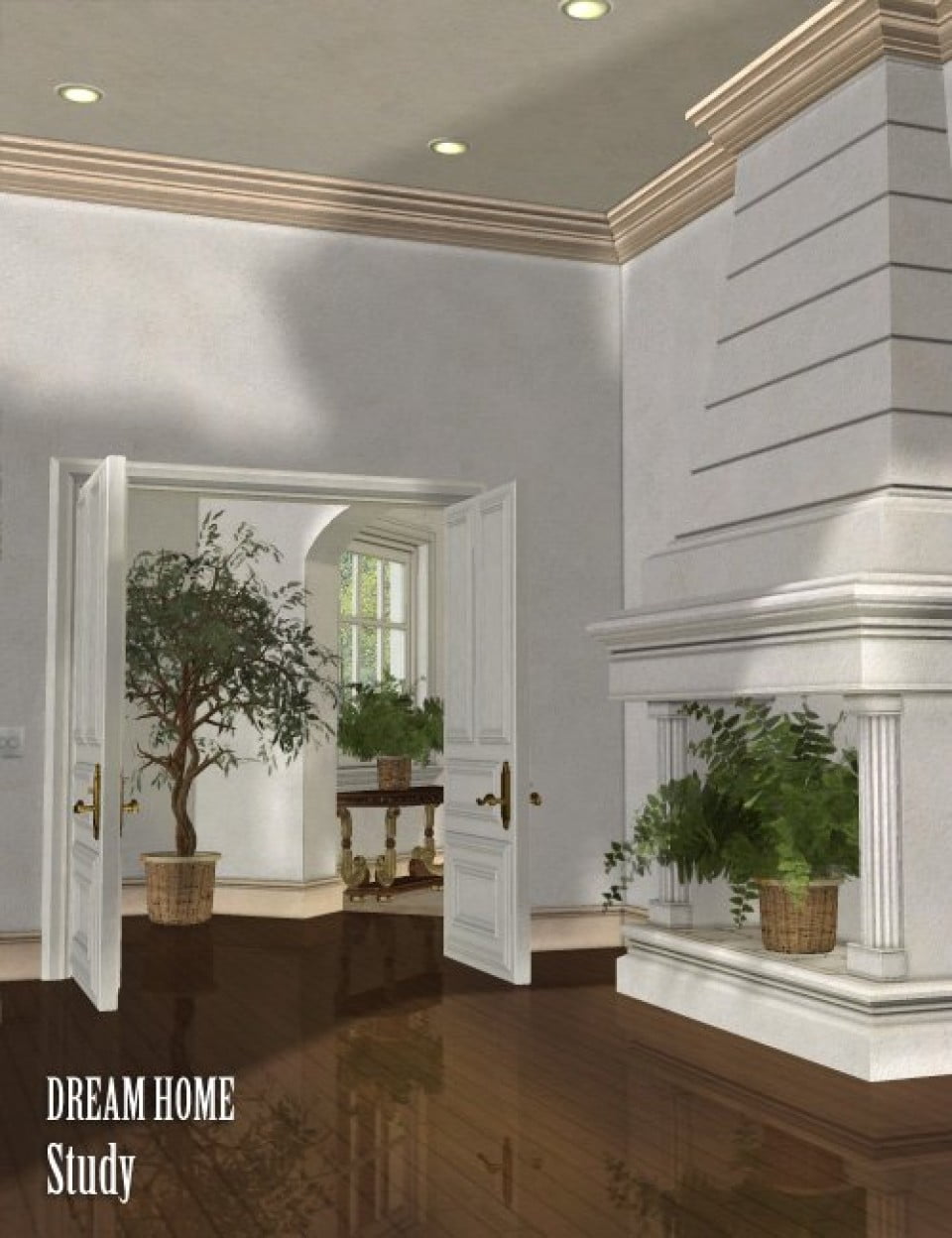 UPDATED: 2015-01-21 – Added DAZ Studio 4.7 Files. Updated Metadata.
The newest installment in the Dream Home series is the study. This lovely room is situated off of the foyer and living room, has its own fireplace and ceiling lights. With double doors at its entrance and large double doors leading out to the rear of the property, it presents an airy, bright spot for quiet contemplation.
Grouping allows all structural elements to be moved or hidden.
This Product includes:
1 DSON Core Installer
1 Poser Core Installer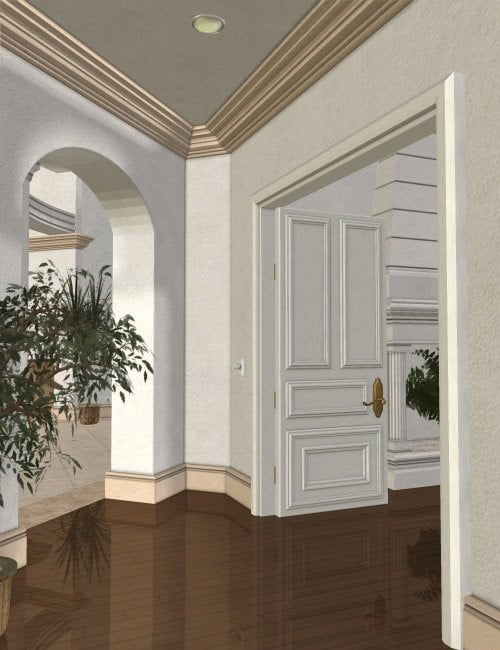 ---