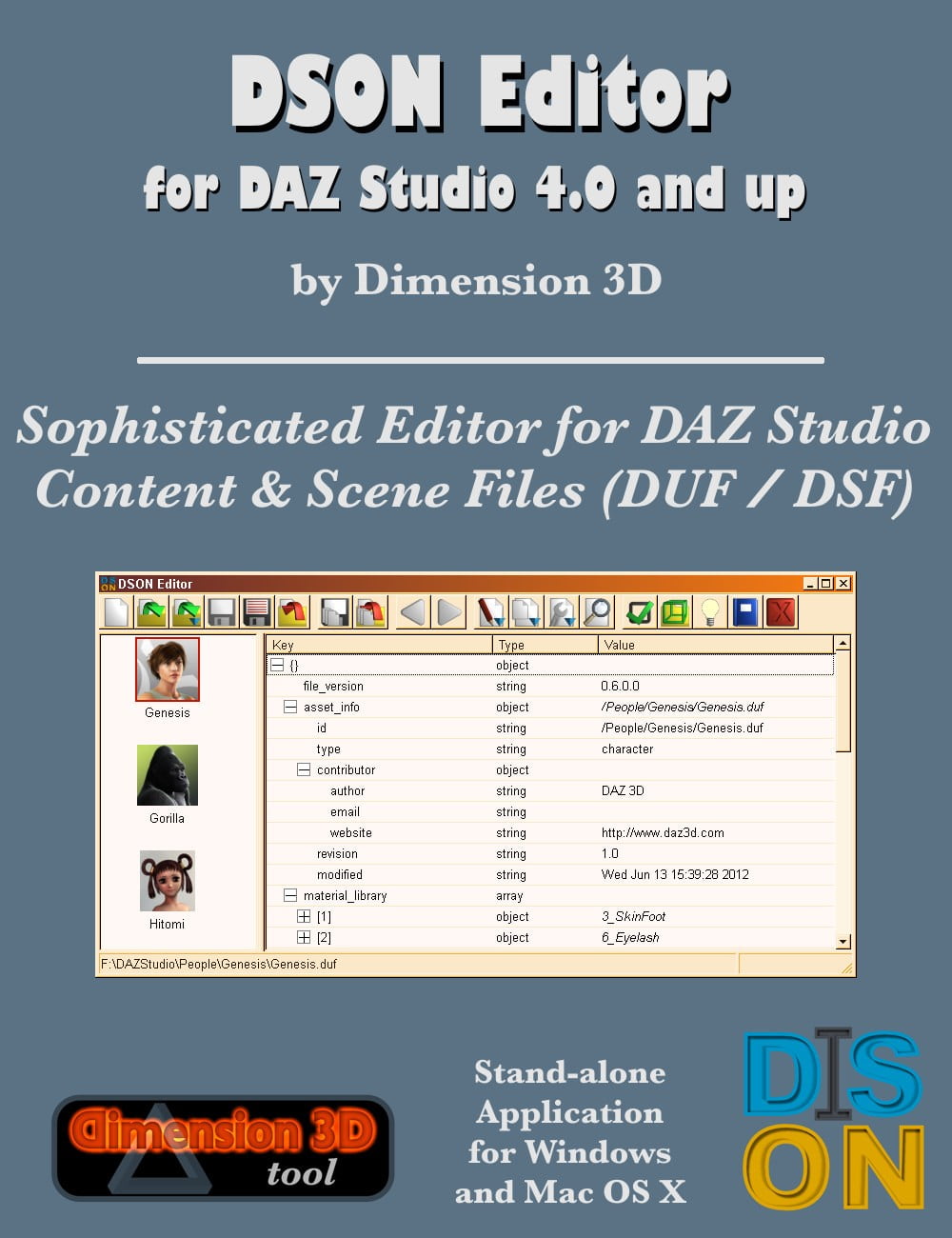 ---
DSON Editor (Win)
The DSON Editor is a stand-alone tool for Windows and Mac OS X to view and edit content and scene files for DAZ Studio 4.0 and up. These files are also called DSON files after the "DAZ Scene Object Notation" file format and usually have the file extension DUF or DSF.
The user interface of the DSON Editor is designed in a clearly structured way with a tool-bar, a hideable search-bar, a file-list with thumbnails, the editor tree, and a status-bar. The tool-bar has a configurable size and gives instant access to the most important features. Additional features can be accessed from context menus that are sensitive to the current selection. There are also keyboard shortcuts for the main file, search, and edit features.
The DSON Editor displays the content of a DSON file in a hierarchical tree structure based on the objects and arrays that build up the content. Unlike using a text editor, changes done in DSON Editor automatically preserve the syntax of DSON files, the correct encoding, and the type of object values. Basic editing capabilities include, amongst others, clipboard-based copy/paste and multiple undo/redo steps. Besides the inline editor that allows direct editing inside of the tree, there are several special editors to work conveniently with values of a particular type or to give a more comprehensive view on data that is stored distributed in the file.
Editors for files, IDs, and URIs automatically convert from and to the percent-encoding format used for this kind of data. To enhance readability, these percent-encoded strings may be displayed translated in the tree. File editors allow to convert between absolute and relative path, file selection from the file system, and opening files and folders with the default application. The URI editor splits the identifier into its parts. There are file, ID, and URI editors for single values as well as editors for the full document or even several documents at once.
The animations editor shows all or selected animations in a table with columns for each frame. Complete frames may be added, removed, or moved. Single values may be changed, inserted, or removed. In a similar way, value editors for common objects like figure nodes and materials show all or selected objects in a table with columns for each key. Again, values may be edited, inserted, or removed. The asset editor displays all header information in a single dialog.
There is a powerful search and replace feature that is sensitive to the structure and data types of DSON. Search can be limited to lists or arrays. It can be done either step by step through a single document, or for one or several full documents, where the search result is shown in a separate list.
!This version is for Windows only!
---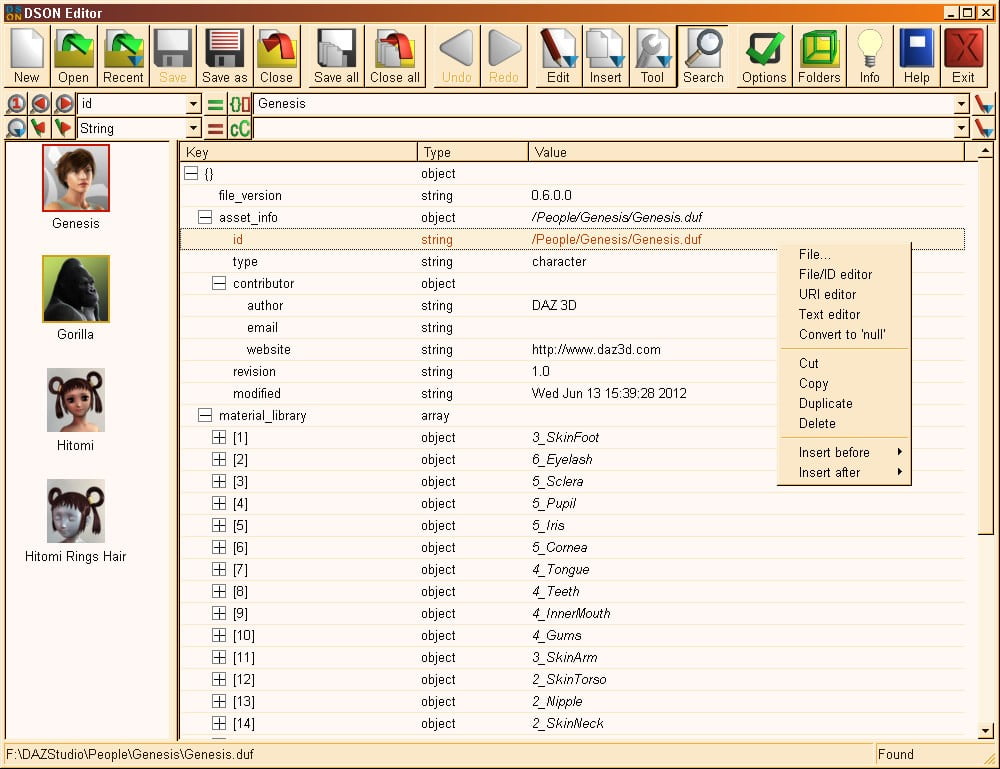 3 GRATEFUL MEMBERS


---