DTG_Studios' Felix for M4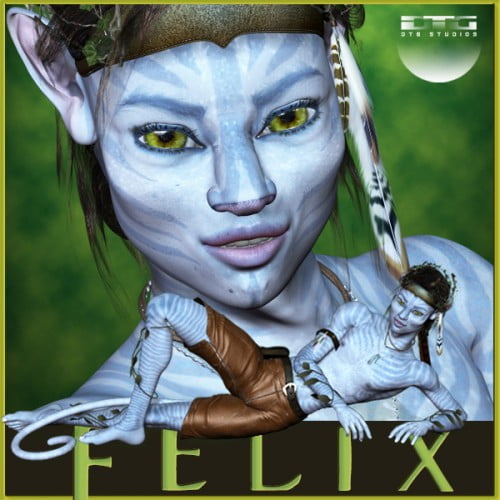 Evolution took a different path in the realm where Felix lives. Descended from cat-like creatures, his race is sleek, elegant and fierce, with highly evolved senses. While they've lost their fur, they retain the underlying striped skintones. Over time they've developed a bioluminescence which serves many purposes, both social and survival. Like humans, each has a distinctive personality, but overall, they are dignified and full of quiet grace.
Felix?s face is a custom morph, so you can use it even if you don?t have DAZ?s M4 morphs++. His body is a combination of DAZ morphs++ and custom morphs.
Felix?s stripes and bioluminescence were hand painted over a base created with photo resources. Specularity, ambient, bump and displacement maps were specially engineered to bring out every fantastic detail. Merchant resources were used to create his eyes, but were customized and tweaked just for Felix. Poser 7 material settings make her skin glow and her eyes pick up highlights from lights.
Felix's tail has its own textures and MATs.
The tail itself is not included, but is sold separately here.
Felix was cdeveloped in Poser 7, but should work fine in Poser 5, 6 &8. If you are still using Poser 4, it?s time to upgrade. You might be able to use the morphs and textures in Poser 4 (you?re on your own), but you will not be able to use the specularity & displacement maps or other material settings that give Felix that special glow. She has not been tested in DAZ Studio, but should work (there may be some differences in the material settings, so she may not render exactly the same way).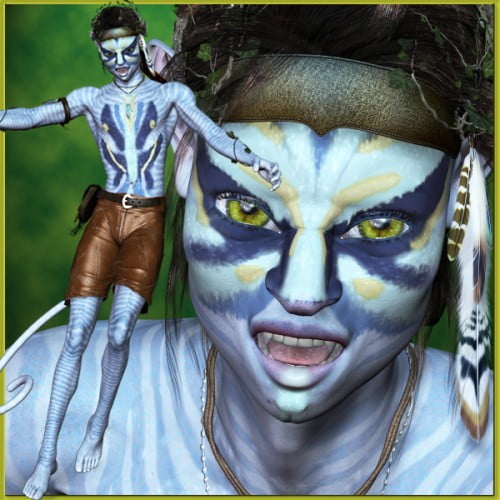 ---