DZ ChippenMale for Genesis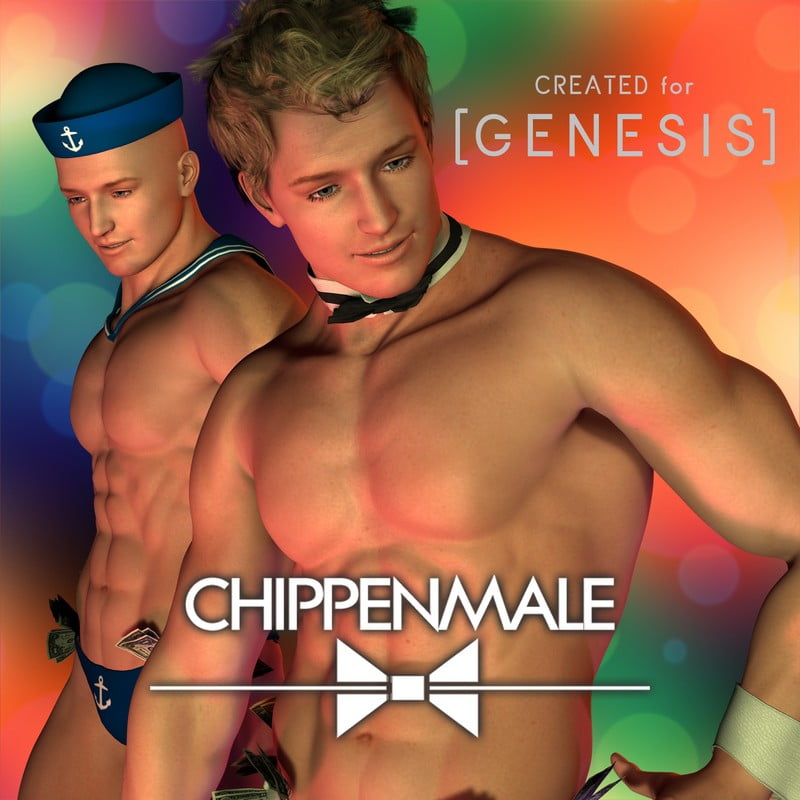 By popular demand. The Genesis version of hot seller DZ ChippenMale sexy dancer costumes set is now here.
First Set – Classic ChippenMale
One Pair of Morphing Brief
One Pair of Wrist Cuffs
One Collar with Bow
with
Three Matching Textures Maps Included
Second Set –
One Sailor Collar
One Sailor Cap
with
Three Set if Textures Maps and Three Additional Matching Texture Maps for the Brief.
BONUS!!
The set also includes a special brief drops figure & 4 money notes props.
Additional movement morphs also included in the brief.
---