EArkham's ZWorld Lightboard Signs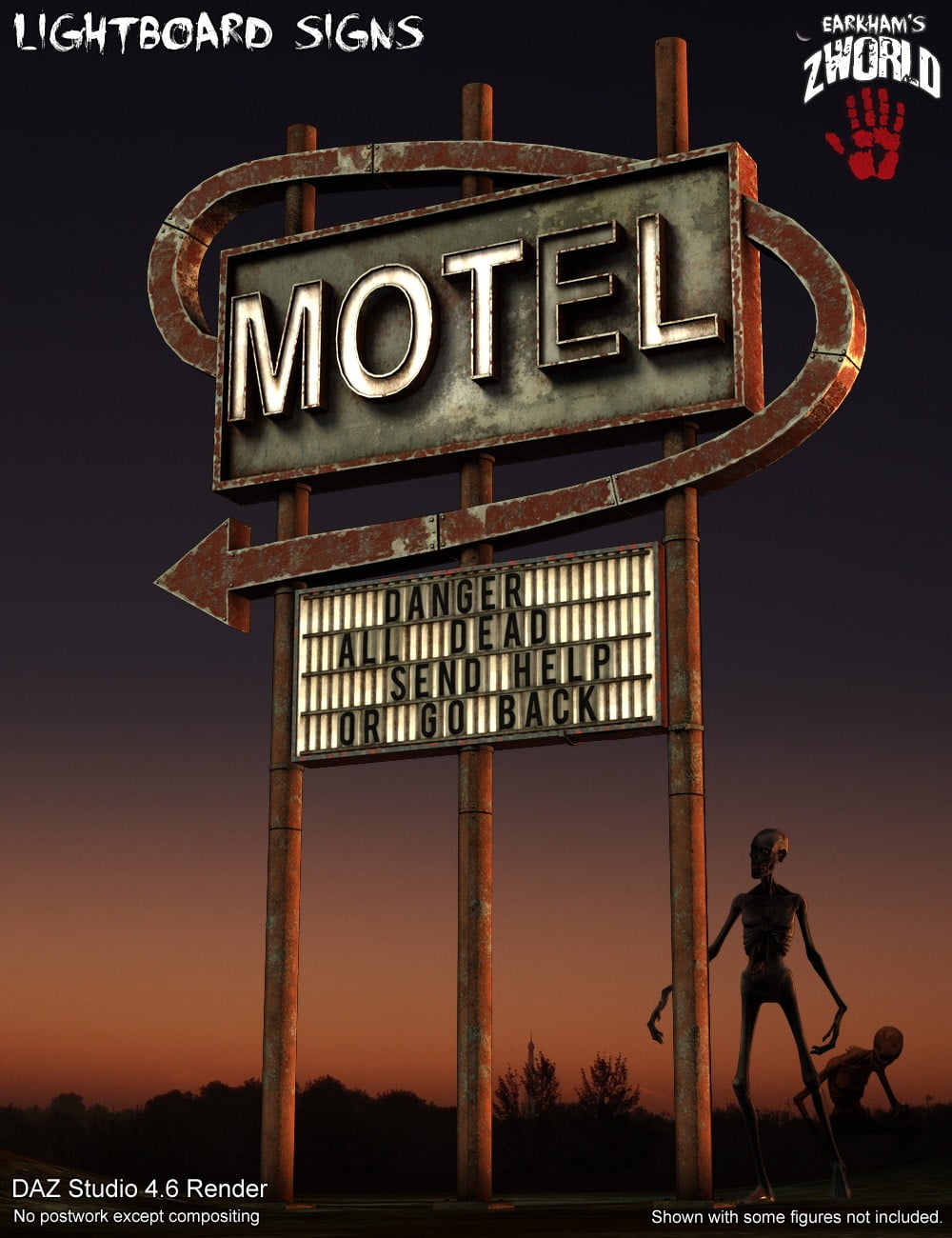 When civilization fell, so too did the telephone and internet lines. Communication became difficult. Some clever survivors however began using light board signs to display messages. It wasn't uncommon to see phases such as "Danger – Road Destroyed Ahead" or "Need help! Bring food!" on a deteriorating sign as you picked your way through the deserted wasteland. The real question was how long ago did those survivors put the message up? Could it be a trap?
Create your own messages on the signs in this pack. Use any of the dozens of pre built words, or spell out your own text with the included letters and numbers. Each sign has separate parts that can be hidden.
Includes four light board signs, six components, forty-five letters & numbers, forty pre built words, and two sets of materials.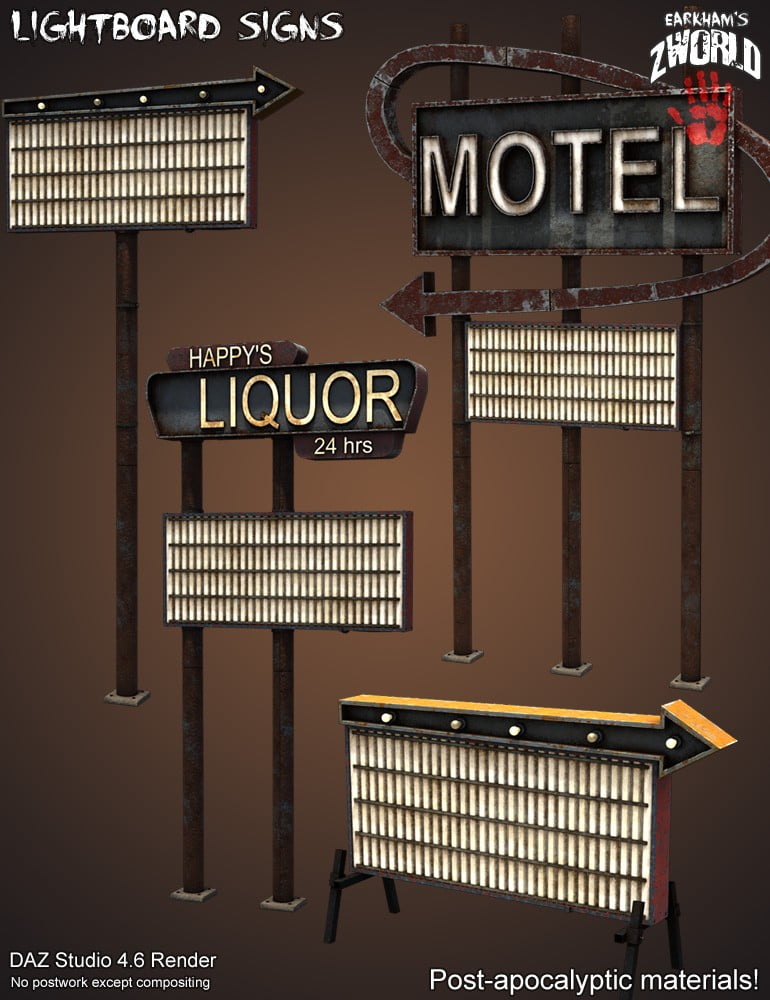 ---