Easy Environments: ExoPlanet II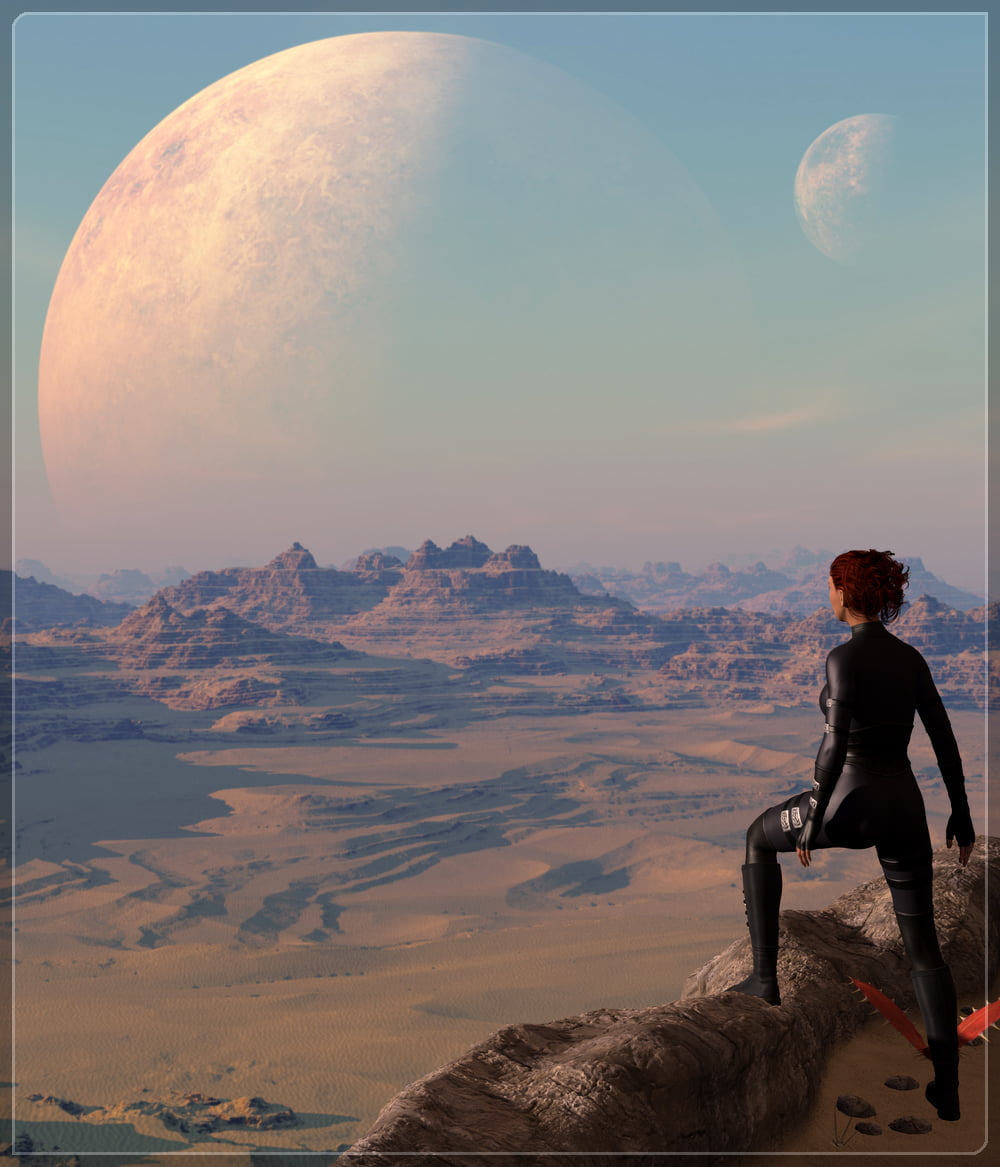 The Easy Environments series for Daz Studio and Poser combines high-res (12000×6000) SkySpheres/HDRIs with terrain geometry.
The terrain makes sure your character has something to stand on, while the SkySphere/HDRI provides full scene coverage and great vistas.
ExoPlanet II offers a desert-style alien landscape suited for scifi or fantasy renders.
The terrain has two plateau levels. They are separate objects, you can hide the top plateau.
The file formats are native .DUF for Daz Studio 3Delight and Iray, and .PP2 for Poser.
Lighting is included for all versions (Iray through the HDR environment, 3Delight parented to the skysphere, Poser as separate preload).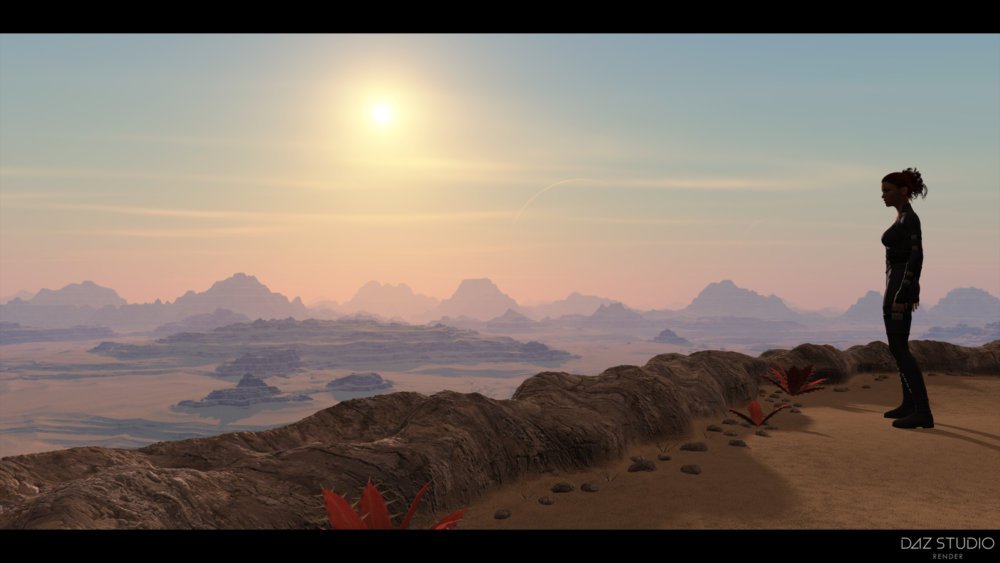 ---