Easy Snap Sci Fi Corridors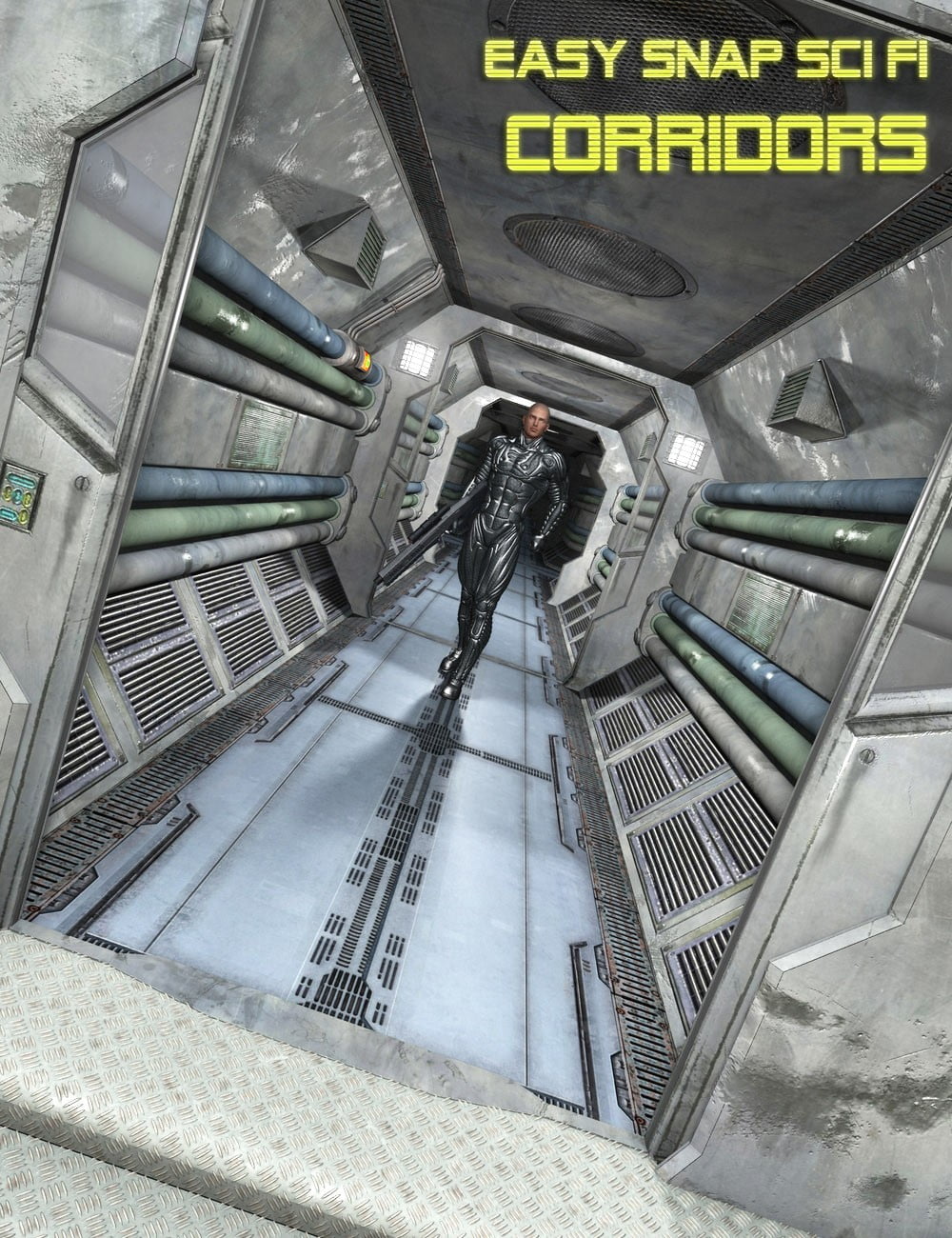 Easy Snap Sci Fi Corridors is a new concept for DAZ Studio, it utilizes the grid snapping system of DAZ Studio. Giving you the first drop and drag construction system. You can build a huge mars base in minutes, unlike other Sci Fi set where you send time lining everything up, with Easy Snap you don?t have to think, just drag and rotate into place. Also another Huge plus, is that its design for both indoor and outdoor settings, all line up perfect. Comes with 8 modules with T_Sections X_Sections Straight_Sections Bends and Ends, plus Stairs, Ramps and opening and closing Doors. Also 11 props to detail the inside, Iray lights and a Bonus glowing slime set. Materials come in both Ubersurface and Iray.
Plus I didn?t forget the Poser people with full DSON Importer for Poser support. I have provided a short YouTube Tutorial to help you setup the snapping system. I?m also hoping to make more add-ons in the future. This is a must have for any Sci Fi fan!!!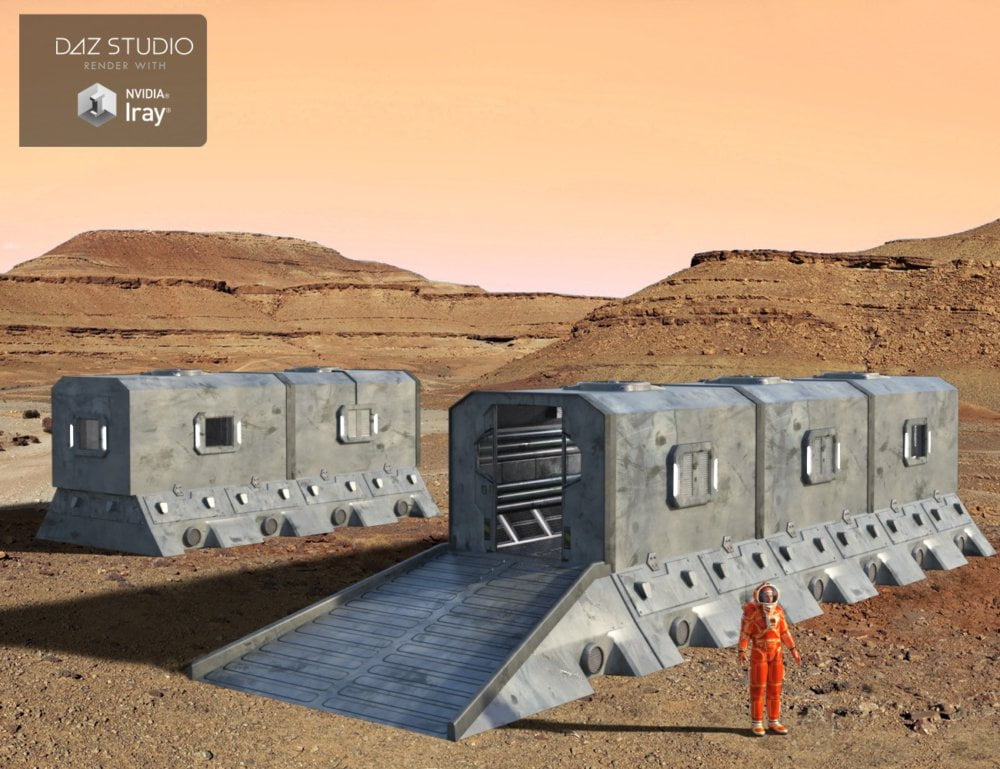 ---