Easy Teeth for Genesis 8 Male(s) and Merchant Resource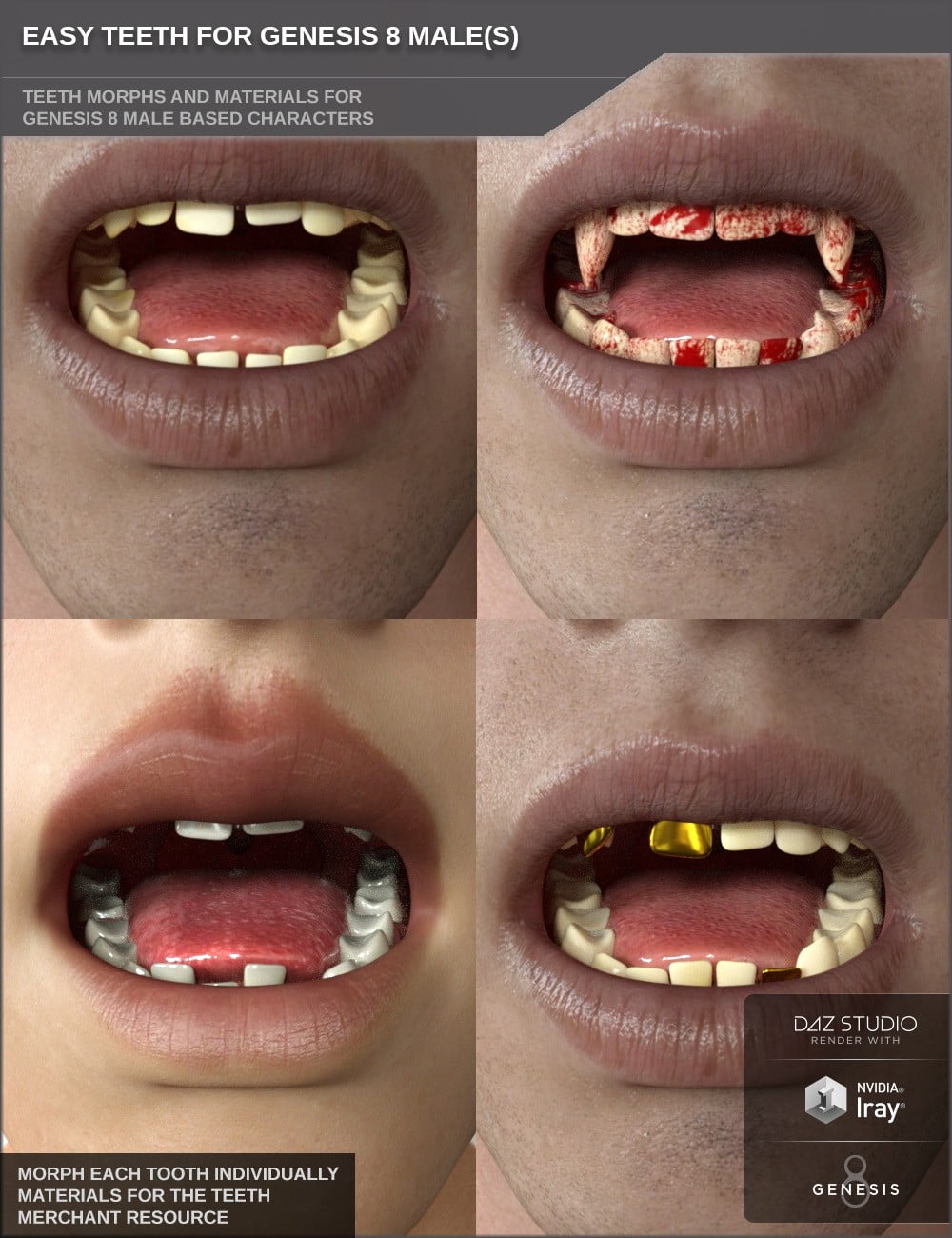 The teeth of humans never look exactly the same. Unique characters have different teeth.
Give your Genesis 8 Male based characters some more individuality with adjusting the shape and look of their teeth.
This morph pack contains 122 morph control dials to adjust the teeth. You can adjust each tooth individually. Make them longer, shorter or completely gone to have gaps or adjust their volume. With these morphs you can get many different looks of the teeth for more individuality of your characters.
Included are also morph dials for all teeth, like one to get childish looking teeth or irregular teeth. Morphs to make the upper canines sharp (vampire teeth) are included too.
Rounded up is this product by the included 10 material presets for Iray. Unclean and yellowed teeth, different teeth tones like slightly stained or bleached white teeth, bloody teeth and one preset with gold teeth.
You can of course save all your teeth adjustments as your own shape presets as well to be able to quickly apply your favorite settings later.
Overall a very versatile product to make your characters more unique.
This product works with all Genesis 8 Male based characters.
This product is also a Merchant Resource you can use to create morphs for your character products.
---