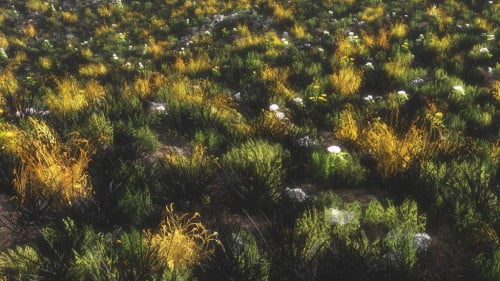 The ecosystem materials consist of various layers with plants. All include a realistic soil material and a grainy grey rock material.
The ecosystems are designed in such a way, that they will work with both manual and dynamic population, so even systems that are low on ram can use it!
The following is included in this pack:
4 Ecosystem materials:
– Lush Summer Meadow Eco System
– Late Summer Meadow Eco System
– Wild Dirt Terrain Meadow Eco System
– Open Spot In The Woods Eco system
2 Procedural materials:
– Soil
– Grey Rock
Scenes/Atmospheres:
– 4 scene files that showcase each ecosystems with unique custom render settings.
– 1 Global Radiosity atmosphere with Volumetric lighting that is specially designed for rendering up close detailed ecosystem shots.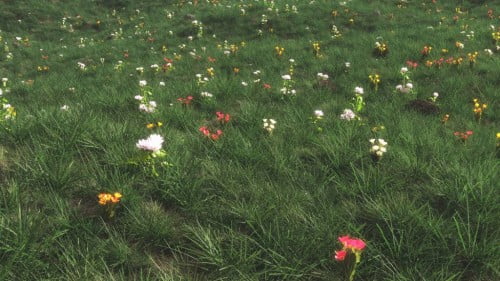 ---