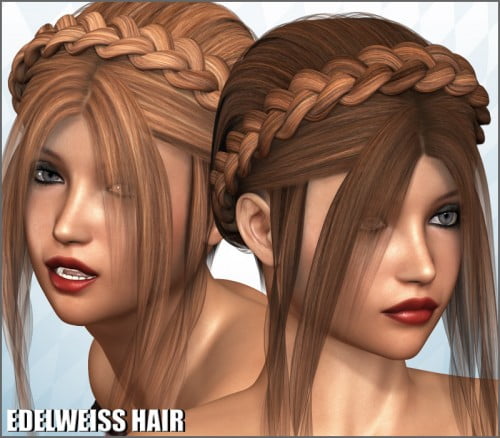 Edelweiss Hair is a high quality braided updo hairprop for Victoria 4, Aiko 4 and The Girl 4. This is the perfect easy-to-use hair for all your sensual and cute renders!
This package comes with 16 high quality realistic hairtextures.
[CLICK'N'MIX]
Our CLICK'N'MIX system gives you the possibility to create thousands of different color styles with just s few click. Choose one of the 16 included textures as a base, then apply a MIX or STREAKS matpose to get colored strands.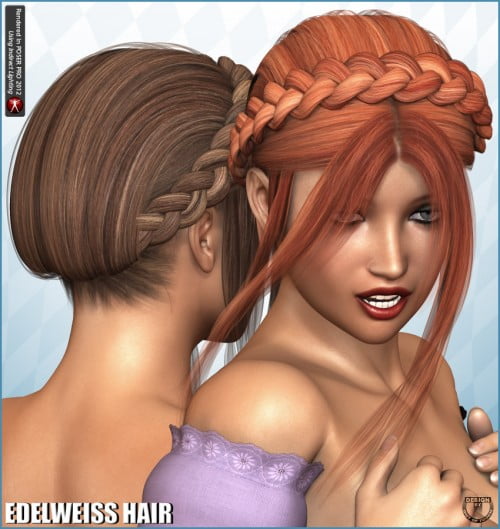 ---