EJ Artist Reference Studio for Daz Studio Zbrush and Others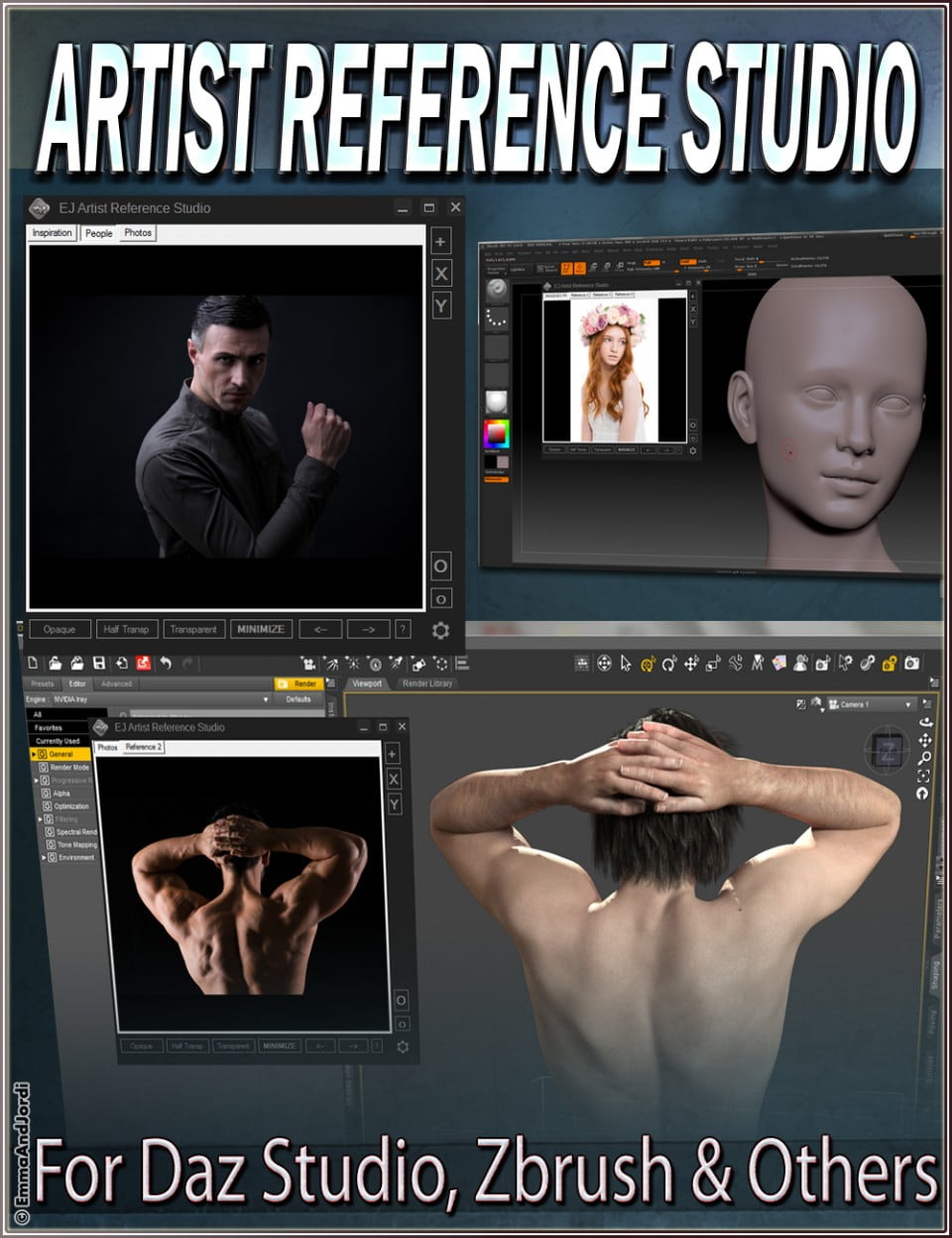 ---
EJ Artist Reference Studio for Daz Studio Zbrush and Others
EJ Artist Reference Studio is a reference image browser for Daz Studio and other software, programmed in C#, the same computer programming language that Unity uses, and most modern Windows applications.
This application allows you to look at photos, renders, drawing, or any image file while working with your 3D applications like Daz Studio or Zbrush, or any other. This allows you to do better art, as you will be looking for references and don't depend on memory, and do things like.:
•Create custom faces or bodies looking at images of people.
•Pose a character looking at real-life photos.
•Replicate a scene from a picture.
•Style a 3d hair in the way it looks in real life.
•Just browse images that you love and get inspired by them.
---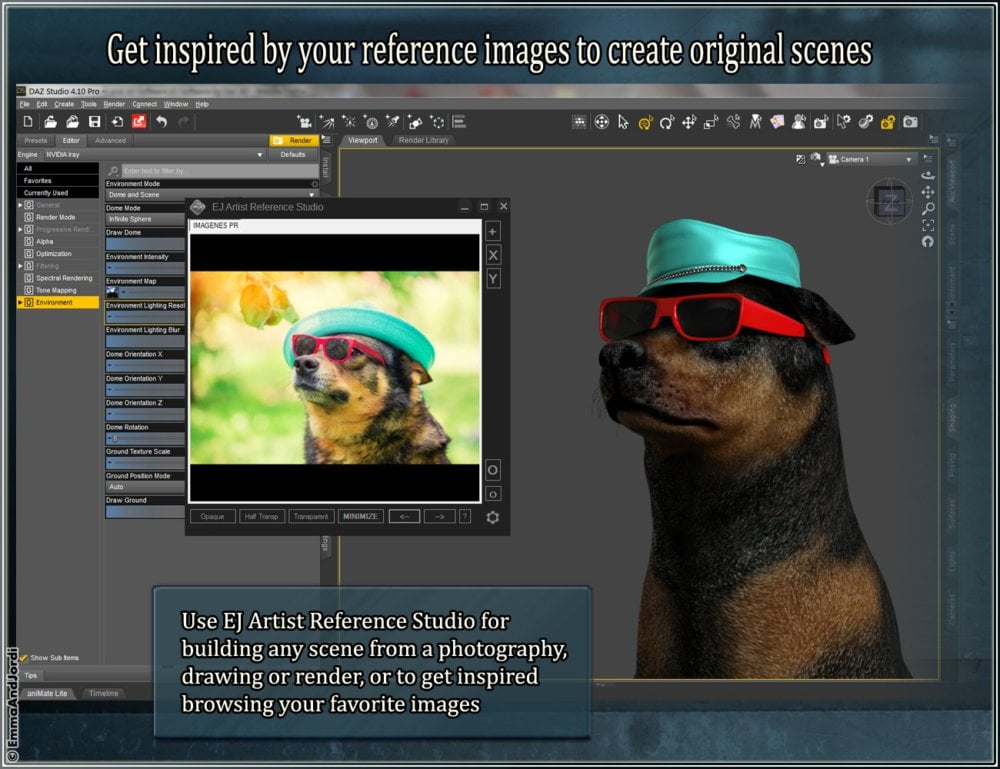 ---