"Through the power of the electron, we shall tonight… under these stars awaken the life that once beat in this hunk of flesh and bone. We will touch the power infinite and reawaken that which has slept the sleep eternal. Damned be the detractors… it can be done… it will be done….. Huuuuhuuuhahahahahaqhahahahahaha
4 Figure Based Apparatus Props
4 Figure Based Consoles with poseable levers, dials, gauges, etc
Poseable Table that raises/lowers, tilts, & wheel turns.
Poser 4/PP and Poser 6 Material Options
All consoles have poseable elements, each gauge needle, dial, levers, etc are all individually poseable.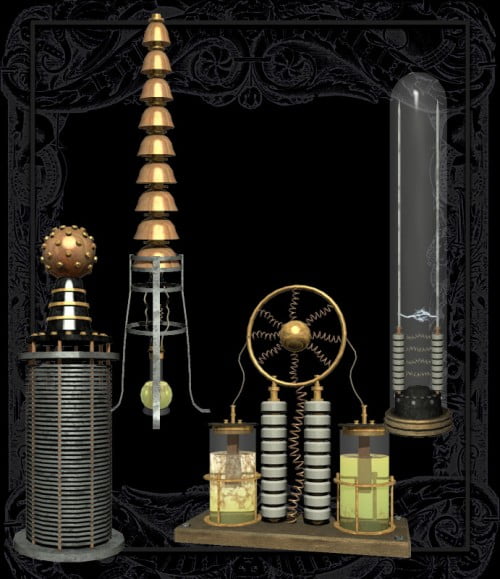 ---