Ellya Classic Updo for Genesis 8 Female(s)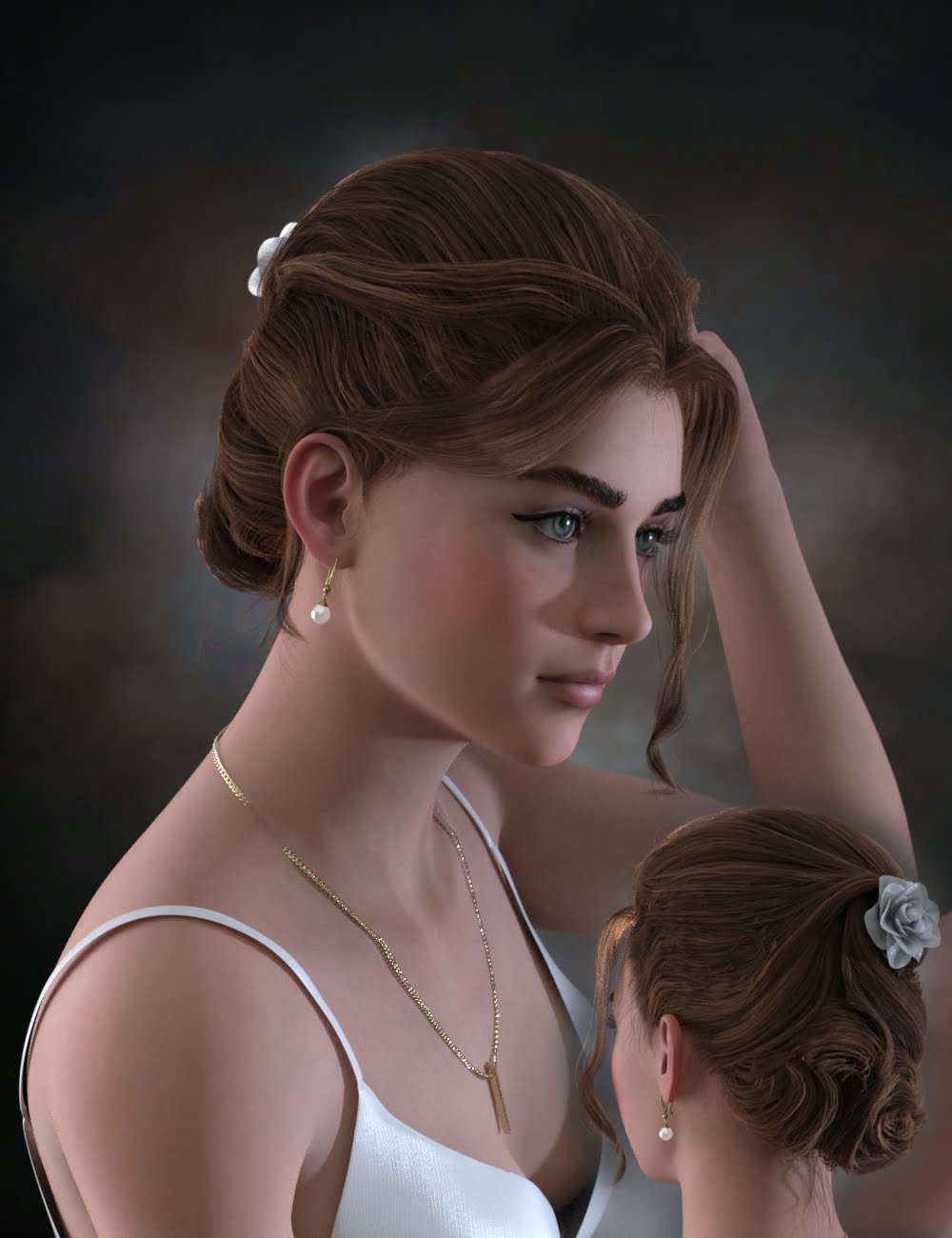 ---
Ellya Classic Updo for Genesis 8 Female(s)
The Ellya Classic Updo is a morphing Classy Updo hairstyle created for Genesis 8 Female(s). It was created with Fibermesh technology for astounding realism.
Many Front Hair Strands morphs are included with the set that comes in 6 beautiful color mats for Dual lobes Iray.
Created for Genesis 8 Female(s), Ellya Classic Updo will also work nicely with Auto-Follow on most characters. Use this beautiful set for any classy scenes like a wedding shot or an old 1800 hairstyle for example!Characters, clothing, and environment are not included.
---
---