Elven Necklaces For Any Figure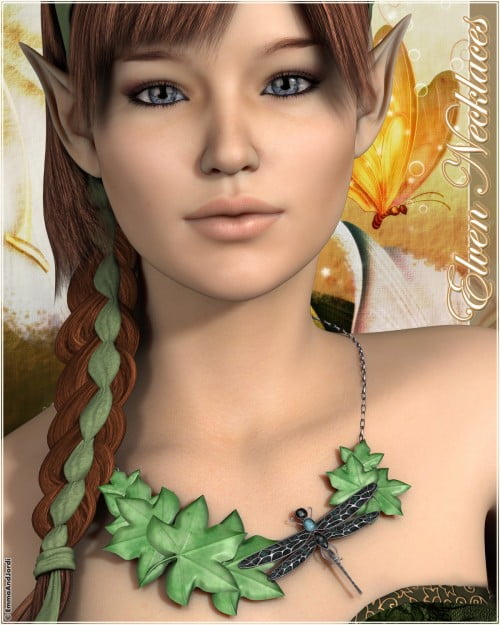 Make your character even more beautiful! A wonderful detail that will take your renders to a new artistic level. A must-have!
We have studied deeply what we needed to make this product as versatile as possible, and we have designed a jewelry pack that can be used on ANY figure for Poser or DAZ Studio. Then, we made it easier for the user, so it always look fantastic in every render, on every figure, character or pose.
You just need a poser figure with chest and head parts (99% of them meet these criteria, including Victoria 6, Genesis 2 Female, Genesis 2 Male, V4, M4).
Descriptions of the jewel sets and materials:
Charm of Pixies: The dust of the fairies' wings has blessed these amazing jewels to beautify your elven creatures. In gold and silver, with blue, green-orange, pink, purple, and red stones.
Dragonfly Dreams: A wonderful dragonfly comes to rest in the leaves of these jewels, showing his iridescent colors. Five beautiful combinations of materials for leaves and dragonfly.
Jewel Of Thule: The jewel of the distant legendary land of Ultima, Thule brings magic to your characters. In gold and silver, with black, blue, tiger's eye, pink, and red precious stones to choose.
Mountain Flowers: A myriad of mountain flowers bloom in your character's chest. Five amazing combinations of flower and leaf colors.
Primroses Embrace: A carefully crafted asymmetrical jewel pattern of metal primroses with precious stones. In gold or silver, and stones in black, blue, pink or red.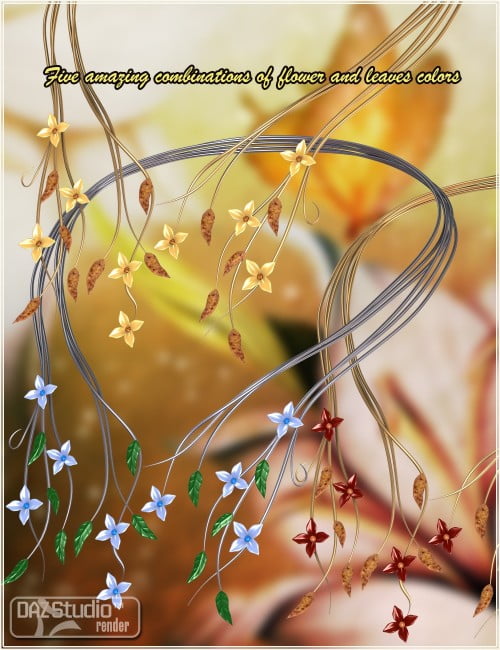 ---