Emergency Nurse for Genesis 2 Female(s)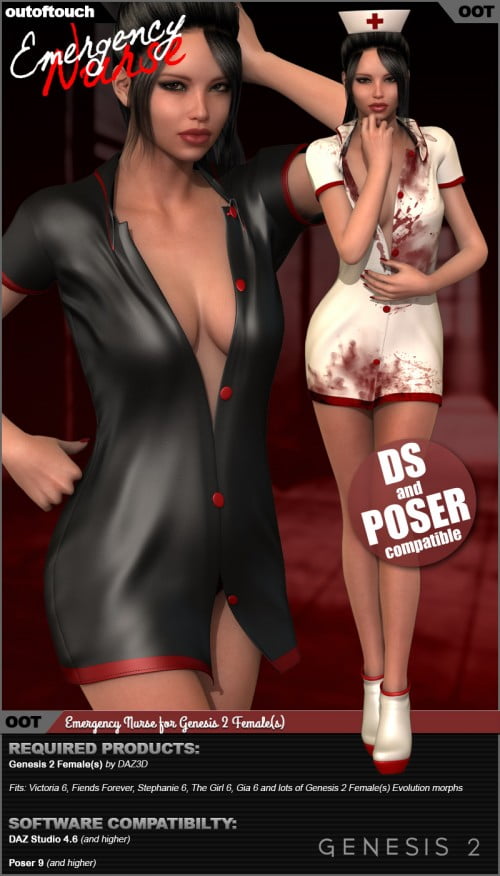 Emergency Nurse for Genesis 2 Female(s) – Victoria 6 / Fiends Forever /Gia 6 / Girl 6 / Stephanie 6
Emergency Nurse is a high quality conforming nurse outfit Genesis 2 Female(s) by DAZ3D.
Clothing figures are weightmapped figures which have been carefully smoothed and adjusted to provide you an amazing fit.
The included morphs of this high quality clothing package for Genesis 2 Females are carefully refined and reworked for smooth looks and fits with special care for cleavage. While this package comes with a selection of morphs preinstalled, it automatically conforms to any morph dialed in Genesis 2 Female(s) through auto-follow in DAZ Studio 4.6 or higher.
Poser companion files for DSON are included. Poser materials come in .mc6 format for easy use.
Included are 3 high quality and high res texture styles, style one and three comes with additional splatter version of the dress.
We hope you like this set, thank you very much for viewing.
——————————————————–
What you get with this package:
——————————————————–
03 Geometry files (.duf)
01 Super-Conforming Weightmapped Dress Figure for G2F with Morphs (.duf)
01 Super-Conforming Weightmapped Hat Figure for G2F with Morphs (.duf)
01 Super-Conforming Weightmapped Shoes Figure for G2F with Morphs (.duf)
11 Material Presets (.duf)
TEXTURES
22 complete high resolution textures/bumpmaps/displacement/normal/transmaps (4000×4000) (.jpg)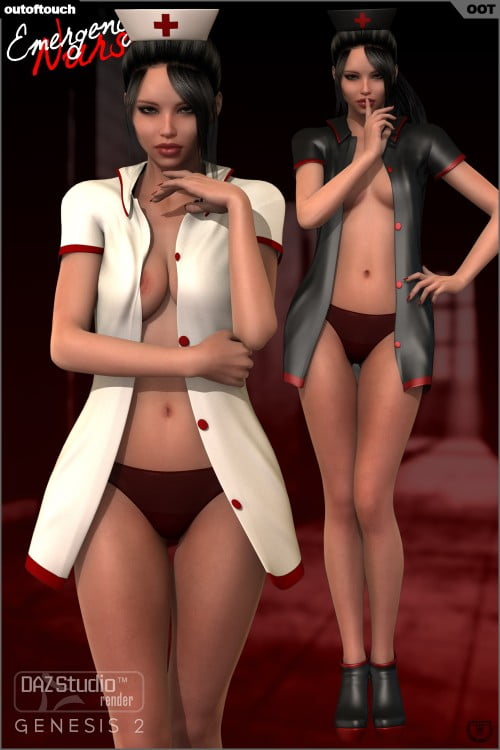 ---