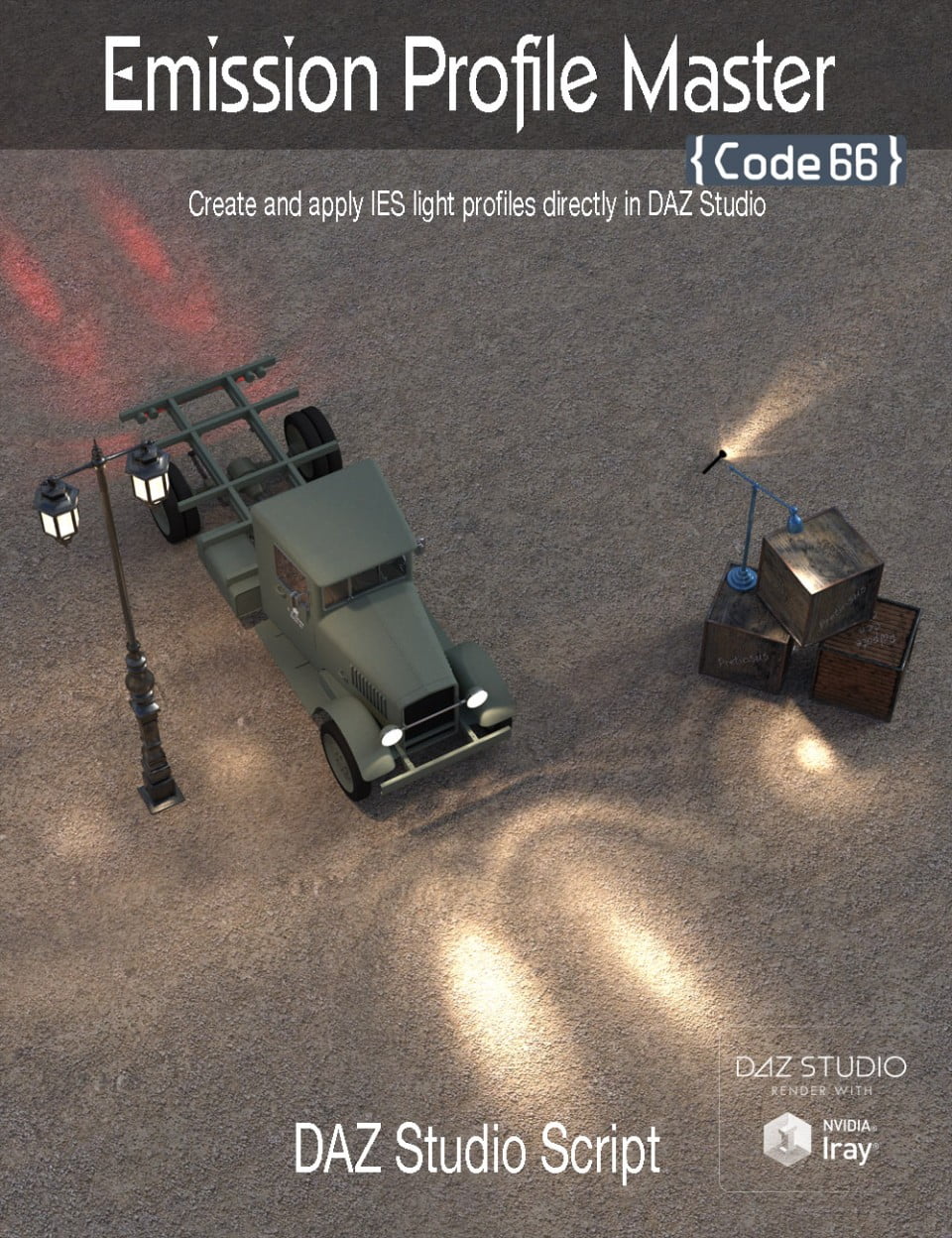 2018-03-21 – Updated to 1.0.5
IES profiles are now forced with the extension .ies as Iray refuses to load them otherwise.

Added an option for content relative path to save .ies profile file links correctly inside props made for distribution.
Bring out the real power of Iray lighting using IES-profiles. This DAZ Studio Script will let you create and apply IES-profiles to mesh lights in your scene. As Iray is somewhat picky about the structure of a mesh used with IES-profile, this set also comes with two emissive props, ready to use, one round and one rectangular.
The set also comes with a quick guide to let you start using IES-profiles in your renders in no time.
IES is a rather huge and complex standard for describing how light is emitted from light bulbs and other light sources. Iray implements a subset of the standard and Emission Profile Master is built to get the most out of what Iray has to offer when it comes to the usage of IES-profiles.
This product includes:
1 DSON Core Installer
---