Enchantress for V4 & She Freak 4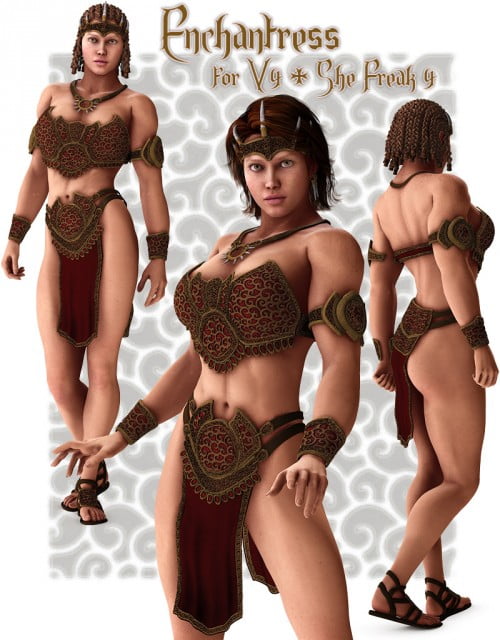 Conforming Outfit for Victoria 4.2 and She Freak 4
Details:
Take your fantasy imagination to the land of Enchantment and barbarians. This new Enchantress outfit was designed to enhance and adorn the beauty of your characters. Leathers, engraved trims and a whole lot of flesh.
This new outfit comes in a set of 6 conforming parts and 2 Smart Props. Each has been textured carefully to match the style of the outfit. Each part features completely flat mapping with no stretching, providing a great base for you to explore your own texturing ideas. All parts are covered by one single texture template which is included.
---