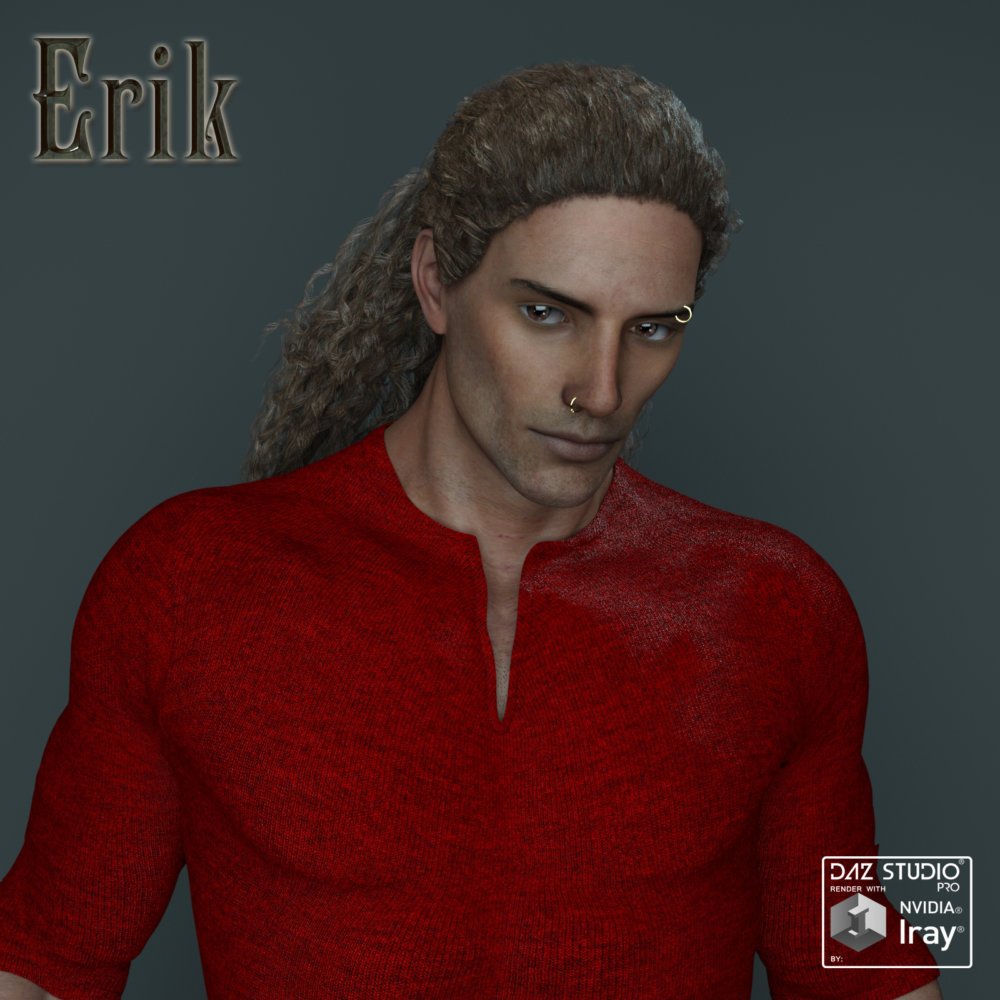 Erik is a sexy and handsome Spanish guy, I like tattoos and her statuesque body is full of them. It conquer your runtime!
Content:
1 Character Preset
1 Head INJ and REM
2 Body Morphs Options with INJ and REM
1 Full Shaders Preset
1 Genitalia Mat
6 Eyes Options
2 Makeups Options
1 Makeup REM
2 Full Tattoos Options
1 Full Tattoo REM
3 Tattoos Arms Options
1 Tattoo Arms REM
1 Tattoo Legs
1 Tattoo Legs REM
5 Tattoo Torso Options
1 Tattoo Torso REM
3 Earring Props
Erik is optimized for Daz Studio Iray render.
Hair, clothing and props are not included.
No image processing except composition.
Tested on DS 4.8 and DS 4.9
Enjoy!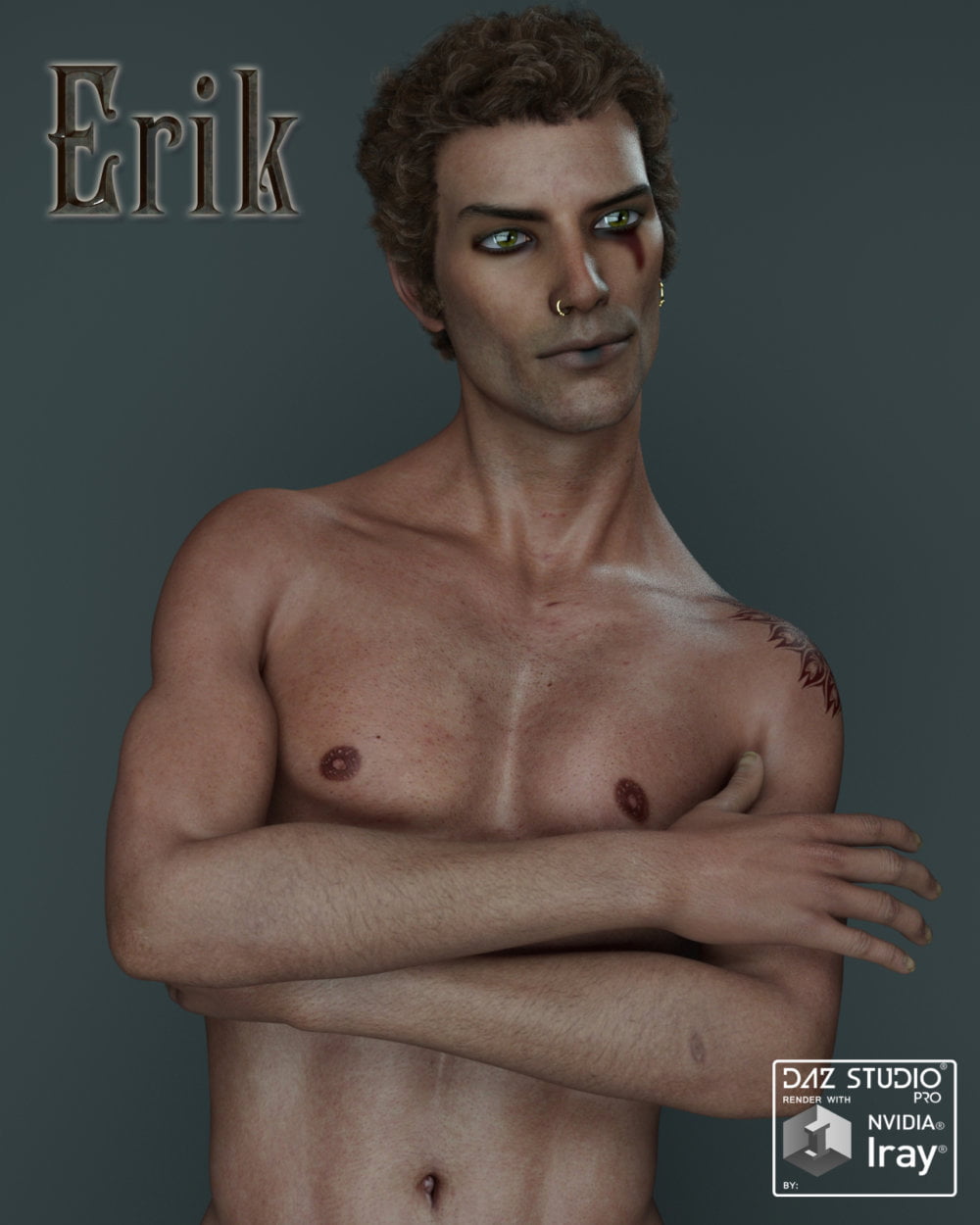 ---