Espiritu Bohemio Rings for Genesis 8 Females
---
Espiritu Bohemio Rings for Genesis 8 Females
ESPIRITU BOHEMIO RINGS for Genesis 8 Females by FabianaWHAT YOU GET:
20 Ring Models – One for each finger
A Total of 200 Wearable files
12 Metal Colors – 09 Metal Bumps
05 Metal Utilities
12 Enamel Gem Colors
12 Metalized Gem Colors
24 Natural Stone Colors
12 Glittered Gem Colors
A Total of
76 IRAY ONLY Shaders
FingersFix Morphs for G8F, they work automatically when rings are loaded.
Note that this set of rings was made originally for Victoria4 and Poser, some years ago.
This is a re-work that includes remapping, new morphing, flawless positioning and enhanced shading features specially designed for the use of Iray engine.
---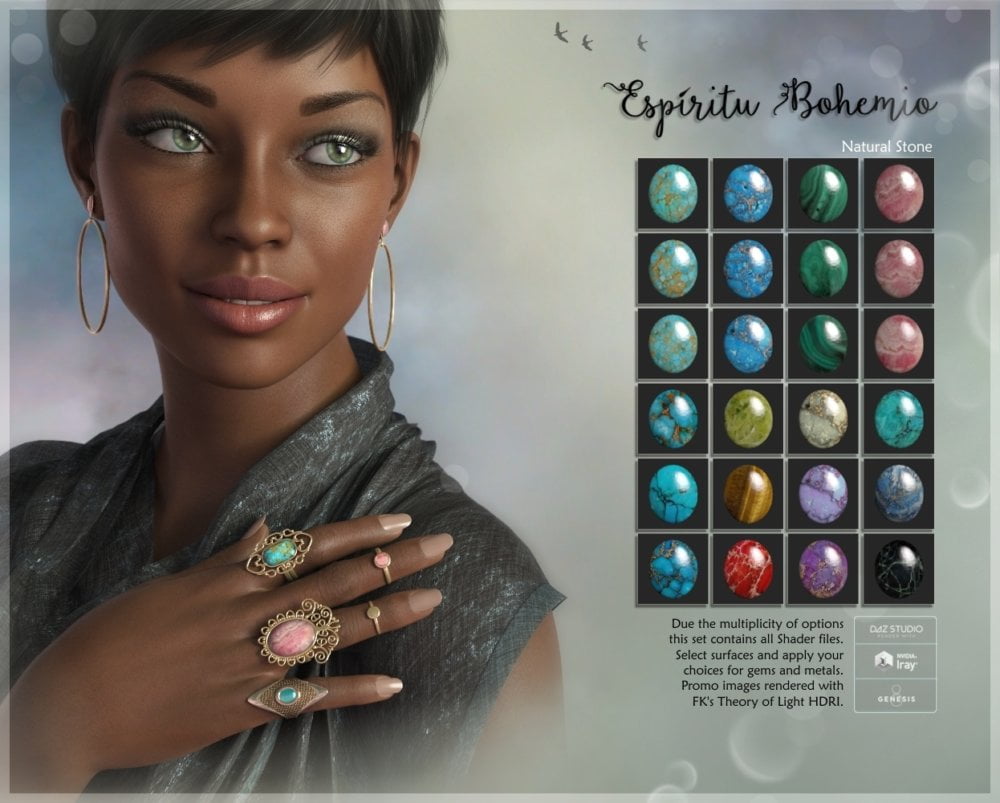 10 GRATEFUL MEMBERS



---