Essentials Vol1 – The Floors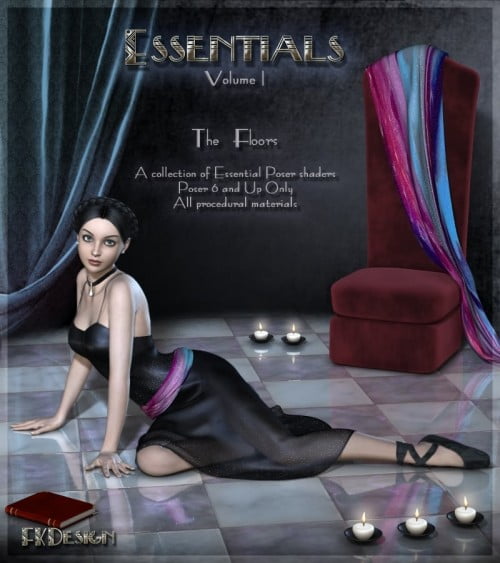 Poser Floors Materials
A Total of 460 files!
The ultimate and perfect Floor shaders for all kind of images, featuring colored Marble combinations and Terracottas. All them come by default with the Reflective option enabled, but could be used as opaques lowering to "0" the value.
The Shaders were designed for to be used over the Poser Ground, according its proportions, but they can be applied to any squared surface, including the SageBabylon Floors.
The Materials are 100% Node Based, all procedural, so they are only suitable for Poser 6 and Up. They come sorted in two basic sizes: this allow to easily select the appropriated for your surface. Also, all the combinations and variations are available in Plain and Round Faded option.
The fading effect allows you to render the scene, save it as png and then include a background in postwork with no effort and giving the most soft transitions.
Some important Render/Using/Customizing details and tips are included and available directly from the Material Folder and also as Python Scripts. In addition, is sorted a group of files called "Tile Creators" and they are intended to allow you to make your own color combinations, using Marbles or Ceramics.
As a BONUS, there is included also a Full Black Mt5 for use over anything you like and get there the reflection effect.
---