Esther for Victoria 4.2++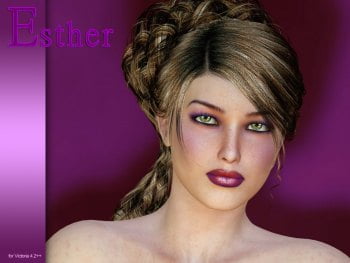 Esther is a beautiful new character with a very look. The skin is white and freckled, curvaceous but slender body, full lips, beautiful green eyes. The set of 6 make ups has hues and colors that were chosen specifically for her.
She renders great with any lighting and from any angle.
Esther can be one of your favorite models.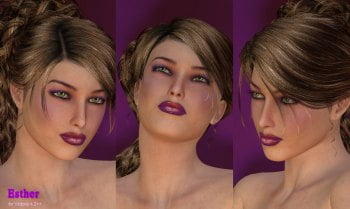 ---