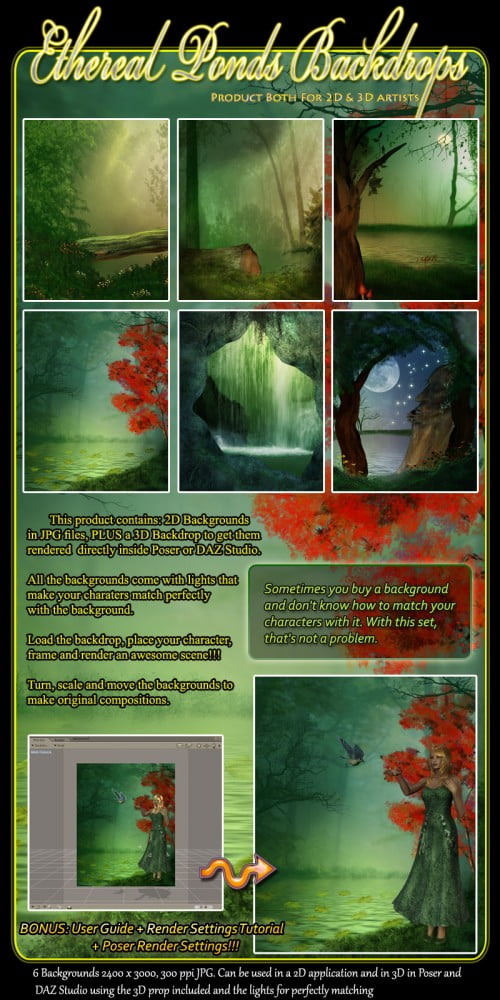 Both FOR 2D and 3D artists!!! Sometimes you buy a background and don't know how to match your characters with it.
With this set, that's not a problem.
You get 2D Backgrounds that you can open in any graphics editor,
PLUS a 3D Backdrop to get them rendered directly inside Poser or Daz Studio.
All the backgrounds come with lights that make your charaters match perfectly with the background.
- 6 Backgrounds, 2400x3000, 300 ppi, JPG for use in any graphics editor
- 3D Backdrops to use the backgrounds directly in 3D. Move, translate and rotate to adjust it to your needs
- 6 Preloads with backgrounds and lights already added for each scene
- 6 MAT poses to change the backdrop texture + Daz Studio fix to use it on DS
- 6 matching light sets for nice looking fast renders that match with the backgrounds, made specially for each one
- Render Settings for Poser
- Render Settings Tutorial to get the most of your renders!
- Quickstart manual with instructions and usage tips to get the most of this product!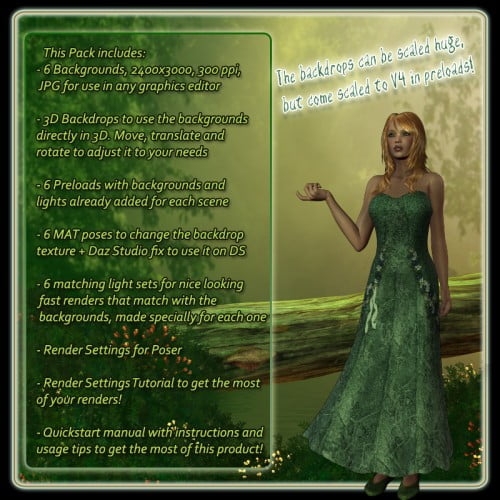 ---