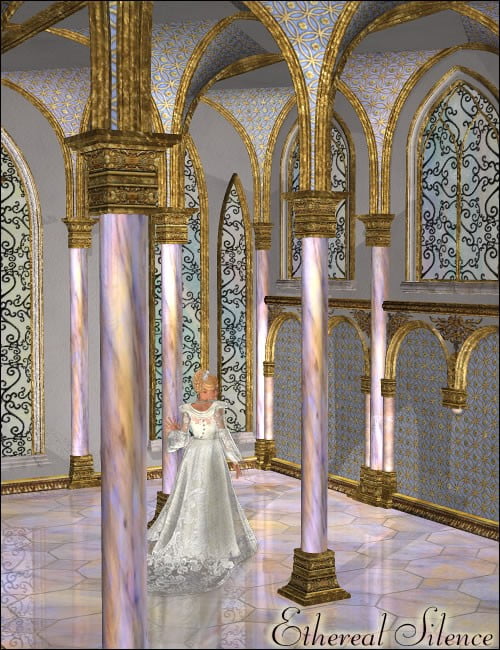 Ethereal Silence is a luminous cathedral of marbles and gold, a place of reflection and celebration wrought of gilding and softly colored stones, of stained glass and light.
Taking full advantage of the realistic texture potential in current software, Ethereal Silence includes diffusion (texture), specularity, reflection, bump, transparency and displacement maps for Poser 5 and 6 as well as DAZ Studio, all accessible via coordinating thumbnails.
Ethereal Silence also includes two DAZ Studio scene files – one for full renders with a highly reflective floor, and a "Lite" version for faster renders. It also includes two light sets for Daz Studio and one for Poser, for ultimate ease of use.
This product requires:?Silence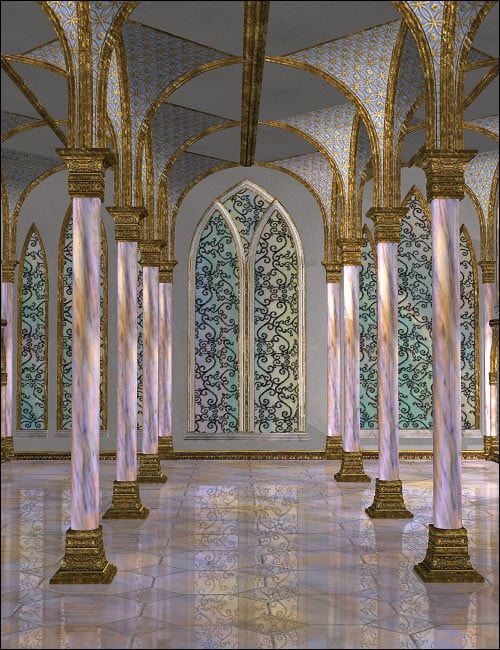 ---