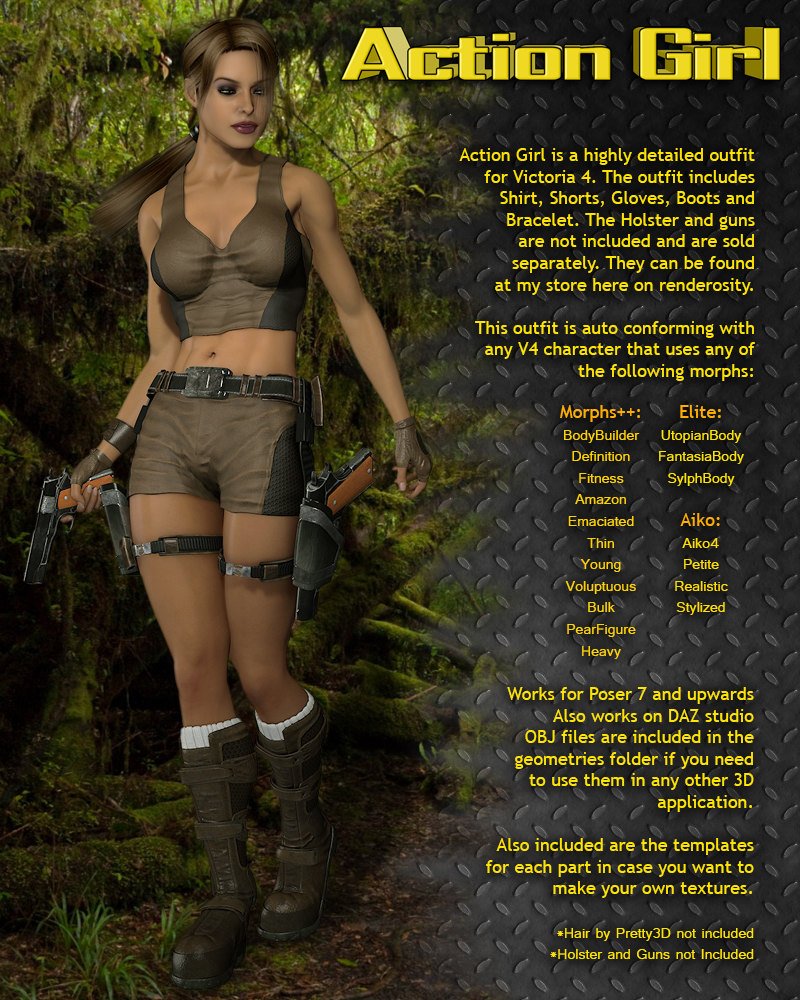 This Package contains the "Action Girl" set of meshes for poser 9 and above, for use with Victoria 4.2.
This comes with "Cross Talk" technology to automatically adapt and conform with any characters based on Victoria 4 that use any of the following morphs bundles:
Morphs++
Full Body:
BodyBuilder
Definition
Fitness
Amazon
Emaciated
Thin
Young
Voluptuous
Bulk
PearFigure
Elite:
UtopianBody
FantasiaBody
SylphBody
Aiko:
Aiko4
Petite
Realistic
Stylized
System Requirements:
Poser 7 and up
Daz Studio
Needed Files:
Victoria 4.2
Installation Instructions:
Extract the zip-archive with your unzip program:
– Open your unzip program and press the button -Extract To-
– Select the disk and folder that contain your
Poser program.
(ex. c:\program files\Poser6\ ).
– Make sure that an option to extract full paths is selected to make sure you keep the right folder structures within your poser folder.
Usage Tips or Limitations:
To use correctly you have to follow this steps for each part (failing to do so may result in poser crashing):
1) Load your victoria 4.2 figure (it may be already morphed if you wish)
2) Make sure Victoria is selected before adding an outfit part (very important step).
3) Load the desired outfit part by clicking "Create New Figure" (double check mark sign).
4) While the part is selected go to figure menu and select "Conform To" and select Victoria 4.
5) Use the "!Magnetize to V4" pose that comes with Victoria 4 to add the respective magnets.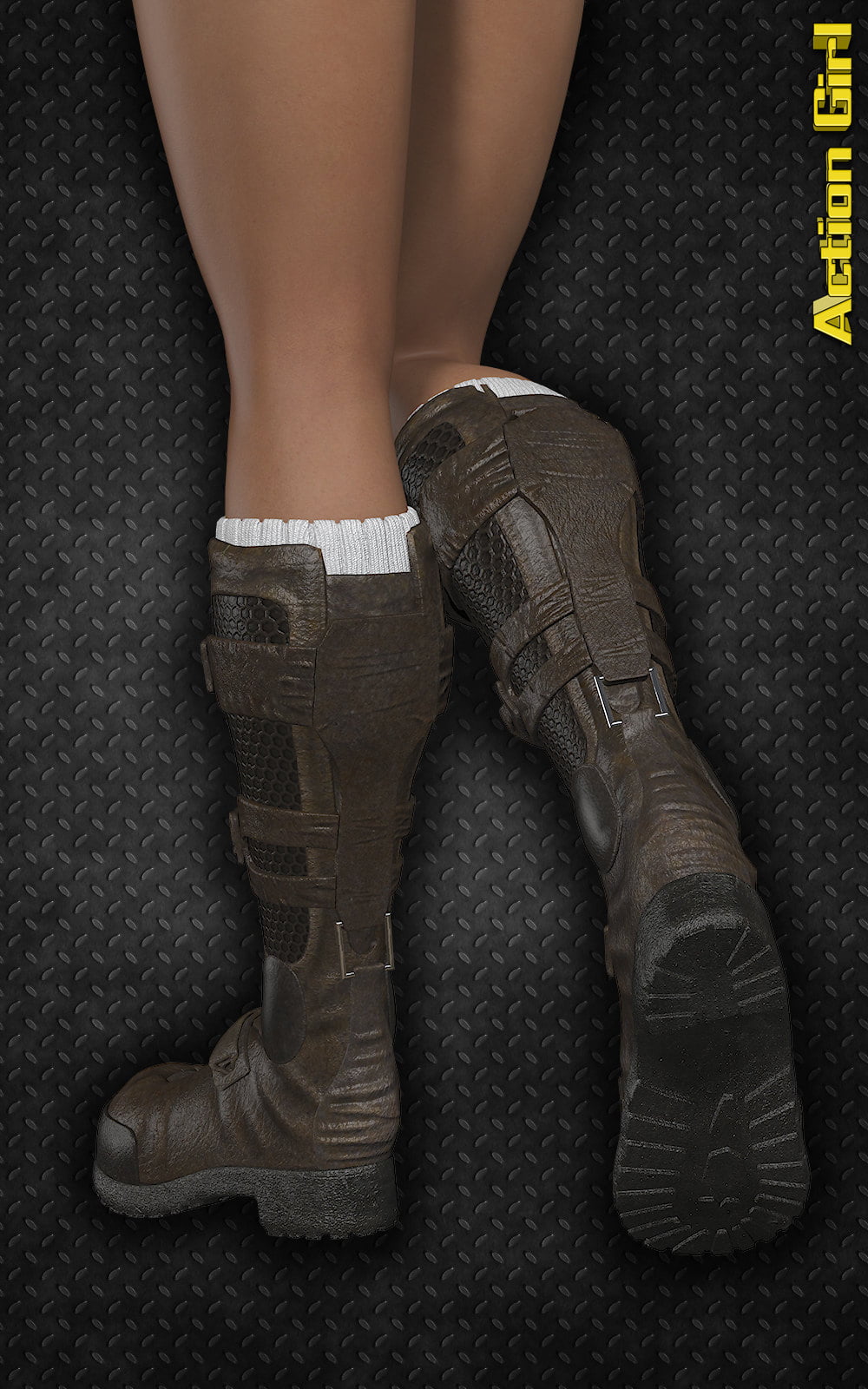 ---