Exnem Demon Wings for Genesis 3 and Genesis 8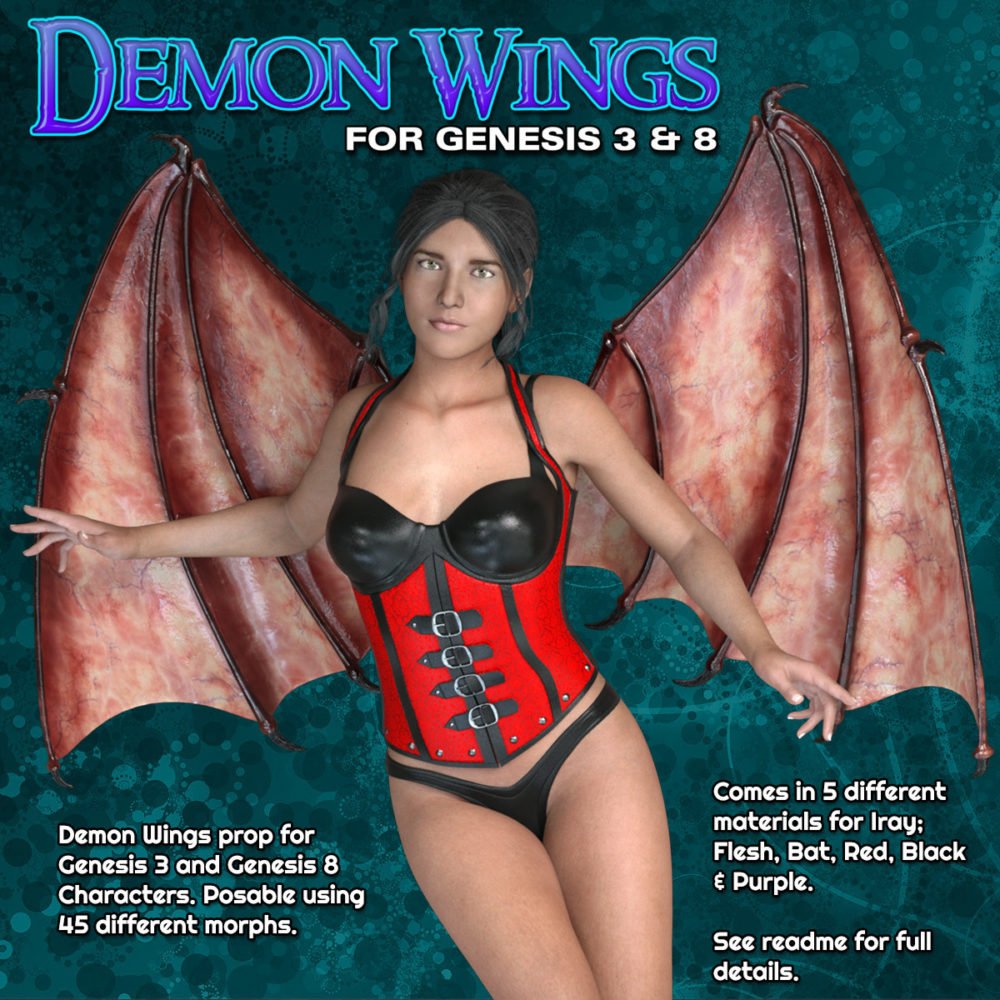 ---
Exnem Demon Wings for Genesis 3 and Genesis 8
Demon Wings for Genesis 3 and Genesis 8 characters. Can be used with any other character, you just have to reparent the wings to your character's chest bone.
These are prop Demon Wings to use on any figure you want. They come with 45 different morphs so you can create any form and pose them any way you like.
Included are 5 different materials for Iray; Flesh, Bat, Black, Red and Purple.
---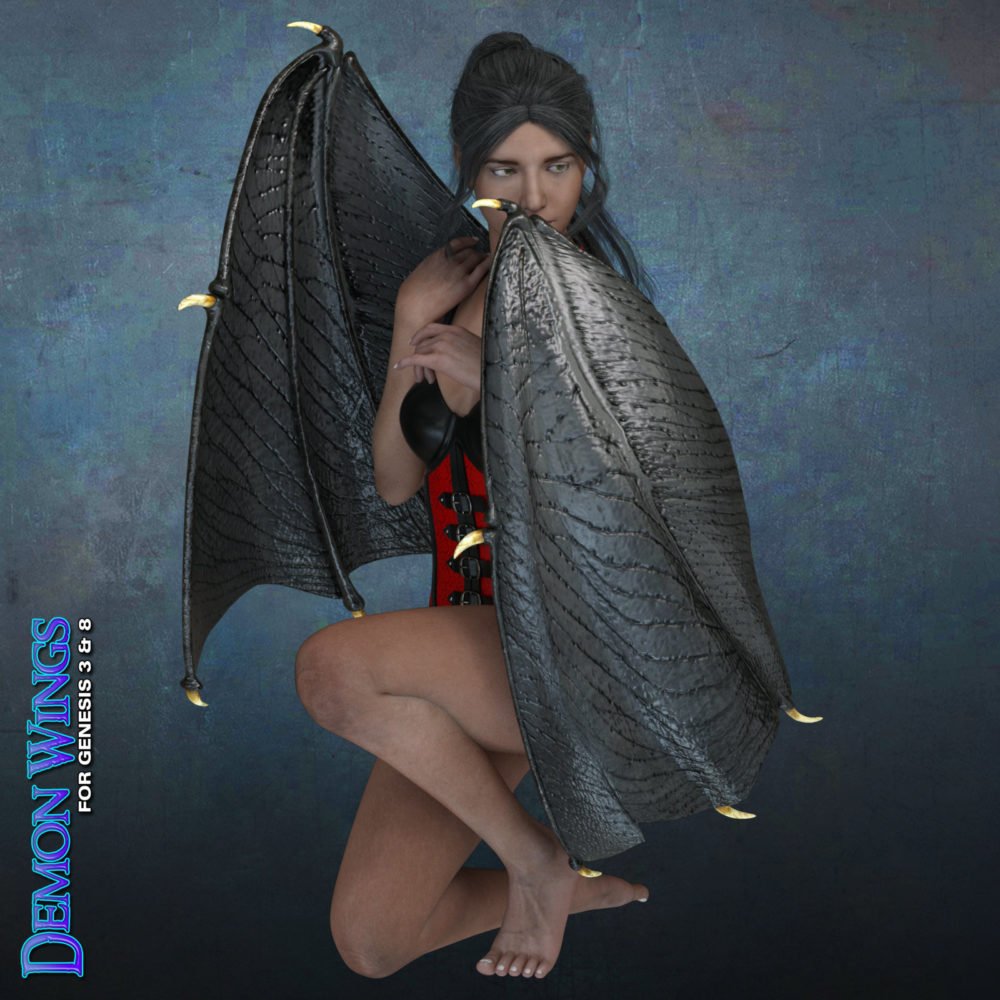 ---