Exnem Luciana Character for G3 Female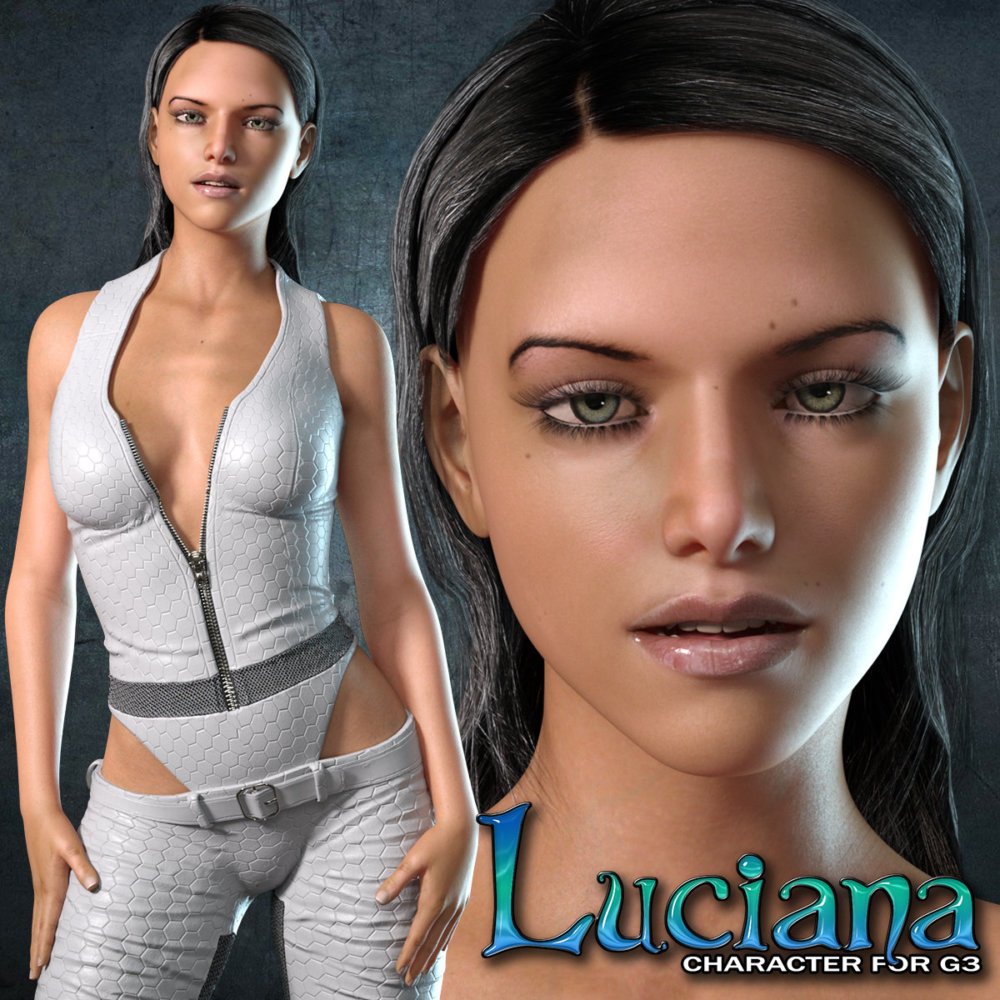 Luciana is a character for DAZ's Genesis 3 Female figure.
Texture maps are high quality, photorealistic with amazing detail for great closeups and perfect renders.
Luciana comes with a variety of lips, eyes and makeups so you can mix and match until you get the desired look for her.
All texture materials come in versions for both Iray and 3Delight renderers. The default material loaded is for Iray, change them if you are using 3Delight.
Following is a list of the inlcuded items in this pack:
4096×4096 pixels Maps for Torso, including color map, bump map and specular map
4096×4096 pixels Maps for Limbs, including color map, bump map and specular map
4096×4096 pixels Maps for Face, including color map, bump map and specular map
2500×2500 pixels Maps for Eyes, including color map, bump map, opacity map
2500×2500 pixels Maps for Mouth, including color map, bump map and specular map
2048×2048 pixels Opacity map for Eye Lashes
5 additional Eye color maps and MATs
5 additional Lip color maps and MATs
5 additional Makeup color maps and MATs
Inject and Remove Character Presets (this includes head and body, also loads default Iray Materials)
Material Presets (this includes head and body)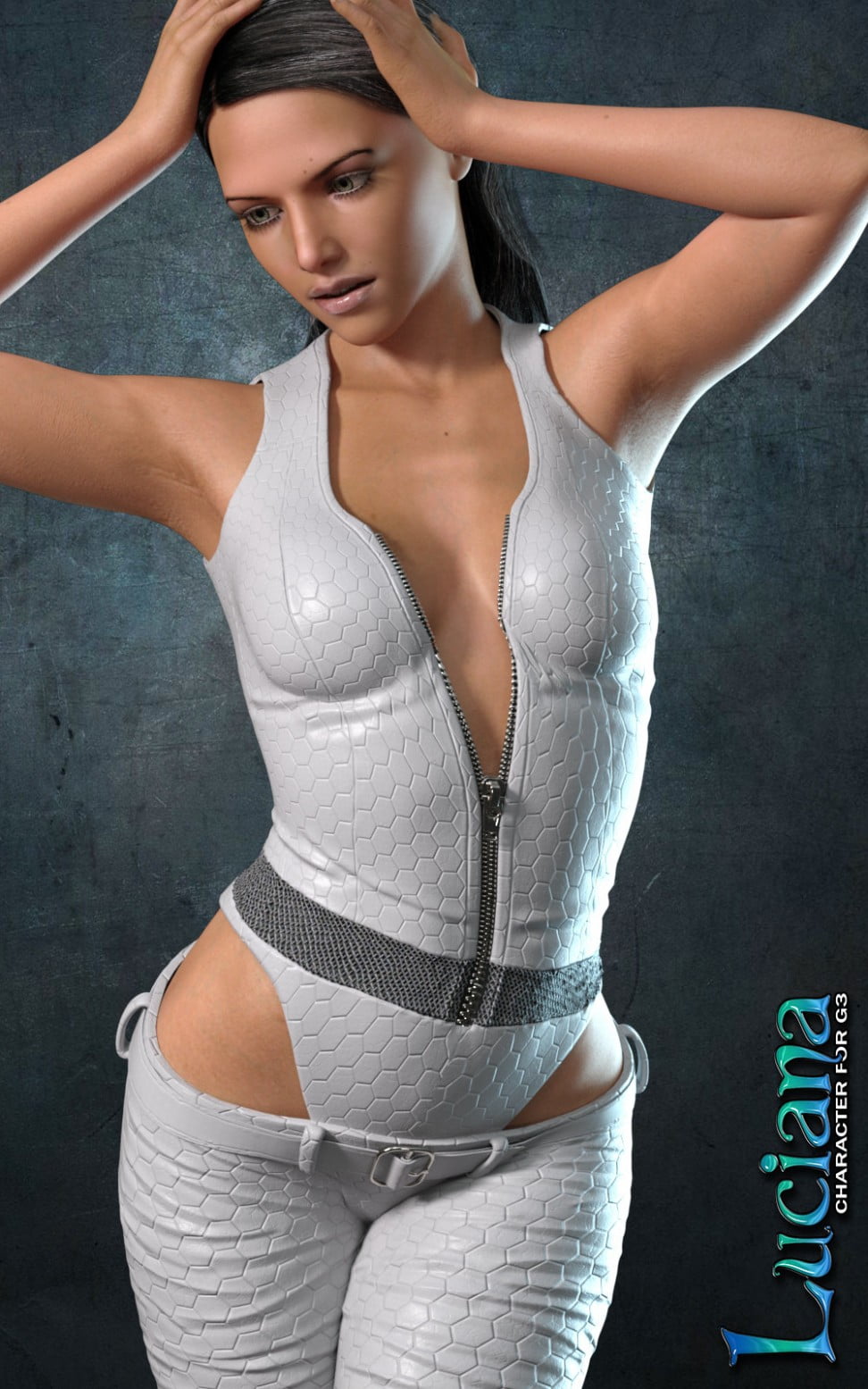 ---