Expansion Pack 1 for dForce Multi Dress System for Genesis 8 Female(s)
---
Expansion Pack 1 for dForce Multi Dress System for Genesis 8 Female(s)
The System for Genesis 8 Female(s) just got more awesome!
This pack is huge!
25 New 1-Click Casual Dress Presets
10 New 1-Click Evening Dress Presets
25 New 1-Click Shirt Presets
20 New 1-Click Sleepwear Presets
10 New Colors for the Base Fabric Shaders
02 New Fabrics in all 30 Colors
15 New Dress Shape Presets
08 New Neckline Cutouts
09 New Neckline Metallic Overlay Colors for each Neckline Style
And Introducing New Bottom Trim Presets!
15 Trim Styles
09 Metallic Overlay Colors for each Trim
All of this equals HUNDREDS of new presets and MILLIONS more combinations
---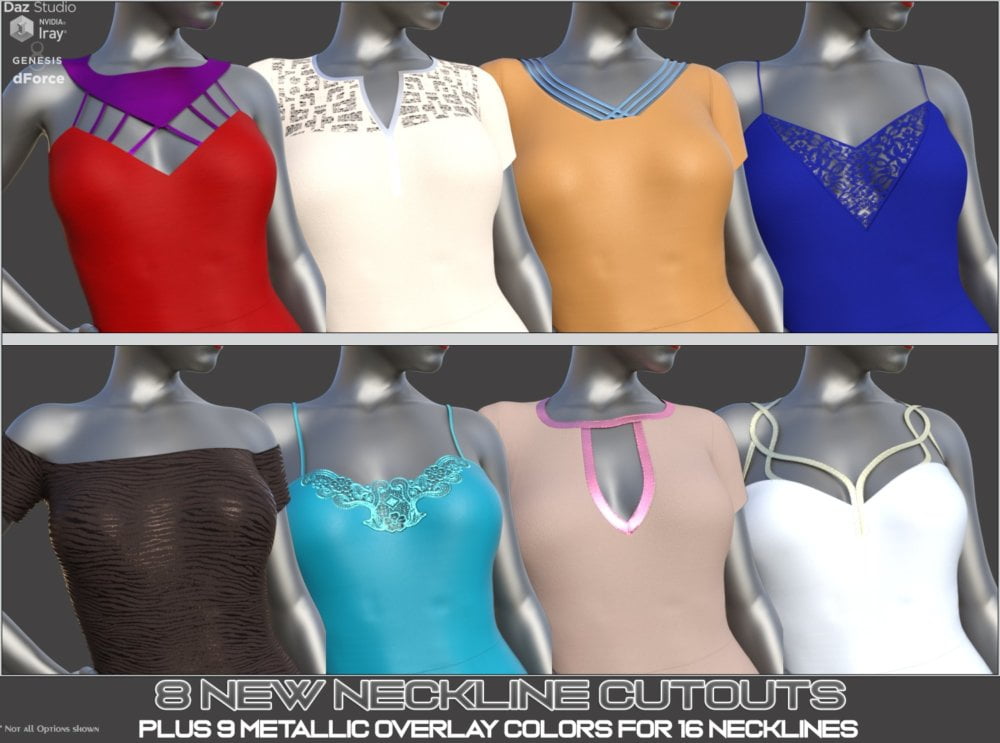 ---