Expressive Action Hand to Mouth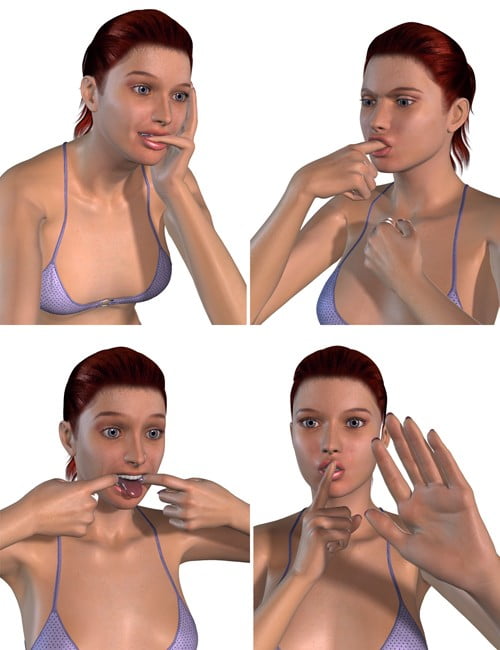 Victoria expresses herself as never before!Expressive Action is a body language recombination pose collection featuring hands-to-mouth actions and emotions.
Each pose is a full-body expression that supports the definition of the hand-to-mouth action. Matching face poses (V4.2 Base) are included to complete each expression. Hands are meticulously posed to touch mouth, lips, tongue, and teeth. Lower body standing, sitting, and kneeling partial poses are included to allow variations in the expressive attitudes. Face poses and body poses can also be re-combined for even more variety.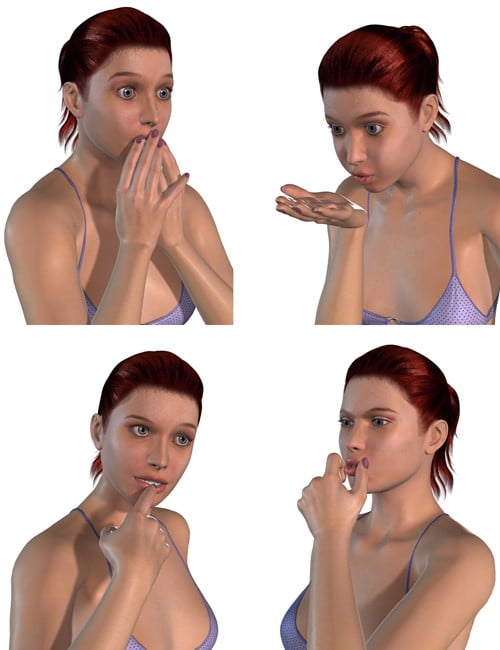 ---