Exquisite Poses for V4/A4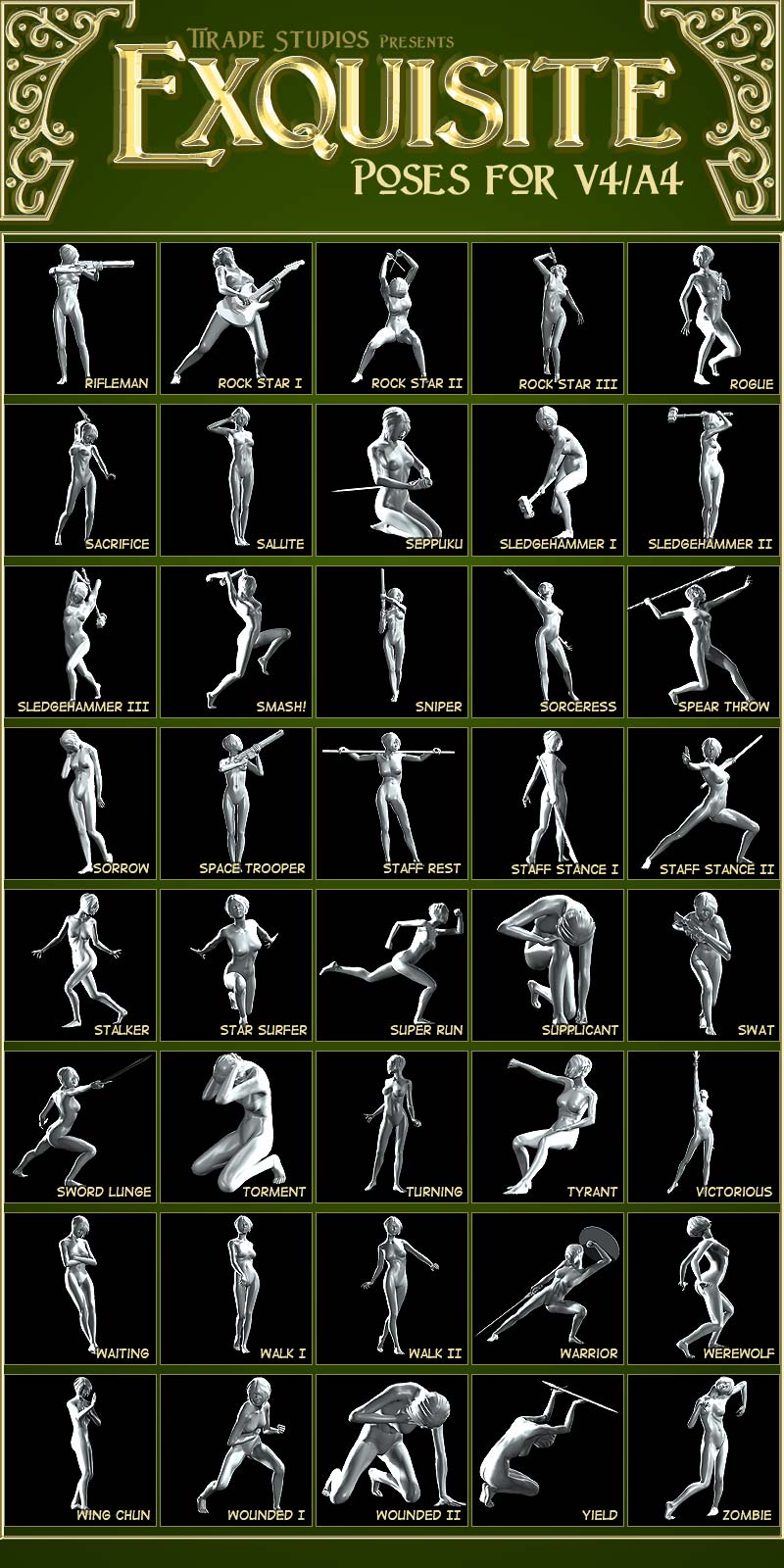 EXQUISITE POSES FOR V4/A4 This package contains all 120 poses and extras from my two previous products: Legendary Poses for M4 and Extraordinary Poses for M4. Victoria and Aiko were becoming jealous that they were left out of the fun, but no longer. All 120 poses have been reworked to accommodate the feminine form, favoring grace above strength – in some cases they have been redesigned from scratch.
These lovingly hand-crafted poses will inspire you with a depth of expressiveness not found in ordinary pose packs. Each pose exhibits the proper balance and form from every viewing angle – I know you will enjoy working with them. All poses are designed to work with V4 and A4 base figures, no morph packs required!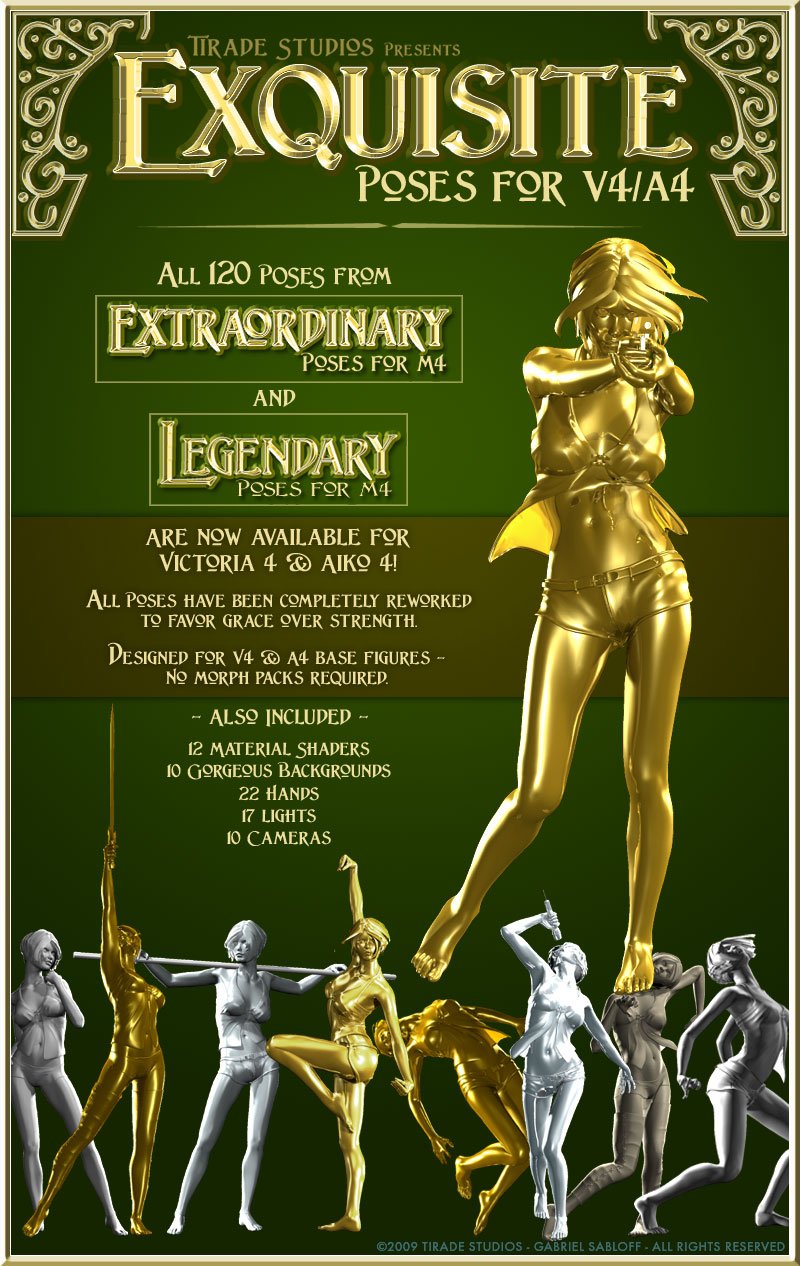 ---