Eye Source – Eye Image Maps Merchant Resource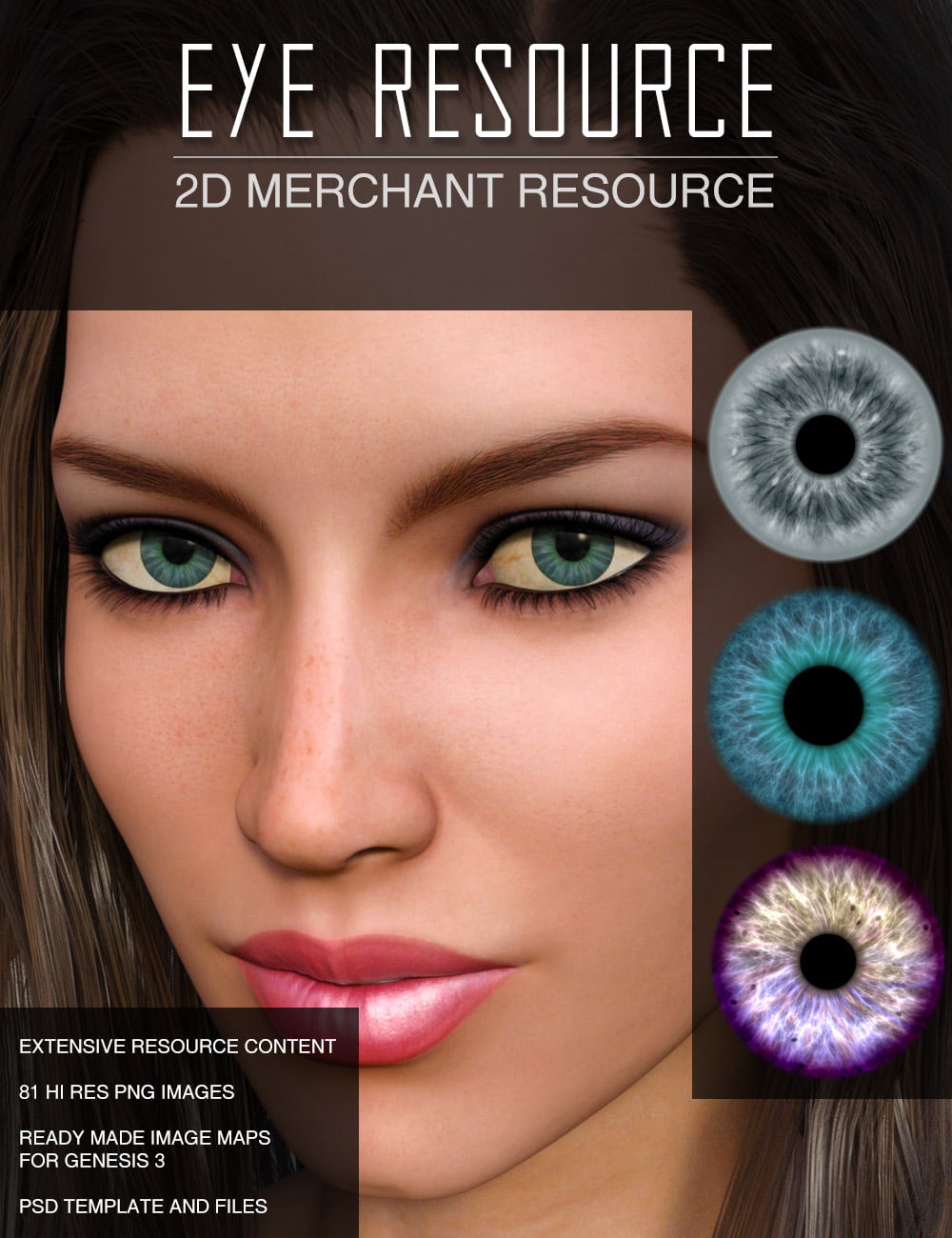 ---
Eye Source – Eye Image Maps Merchant Resource
This massive Eye Material Merchant Resource contains 70 high resolution (2048×2048) PNG images for the Iris and Pupil and 11 high resolution (1956×1956) PNG images for the sclera. All PNG images have a transparent background so that you can easily import them into your graphics application.
Realistic eyes, exotic eyes, necrotic eyes and creative eyes.
Also included are ready made diffuse and bump maps for Genesis 3 characters. A PSD Template for Genesis 3 to create eye and sclera maps and PSD files with all textures as layers are included too.
Use the ready made maps or create your own ones. Mix the PNG files to create new and interersting eyes. There are many options.
The textures can be used to create eyes for any character. For the use with Genesis 8 characters they should work without adjustments since Genesis 8 uses the same UV as Genesis 3.
Merchant Resource Content:
81 High Resolution PNG Files (2048×2048 Irises / 1956×1956 Scleras)
304 Diffuse/Bump maps (2048×2048)
5 PSD files with all PNG materials (layered)
1 PSD templete for Genesis 3 characters
1 PDF manual
Note:
This product does not contain eye presets. It contains 2D graphics that can be used as merchant resource to create material presets.
To use the PSD files a programm that can handle PSD files with layers is required, for instance Adobe Photoshop.
Merchant Resource Usage:
You may copy, modify, alter, combine and use the image maps and/or PNG textures in your own commercial/private products. You may use the included images also for game design. You MAY NOT use the included textures and/or image maps to create another Merchant Resource. The use is not limited to Genesis 3 characters, contents may be used to create for any character/figure.
---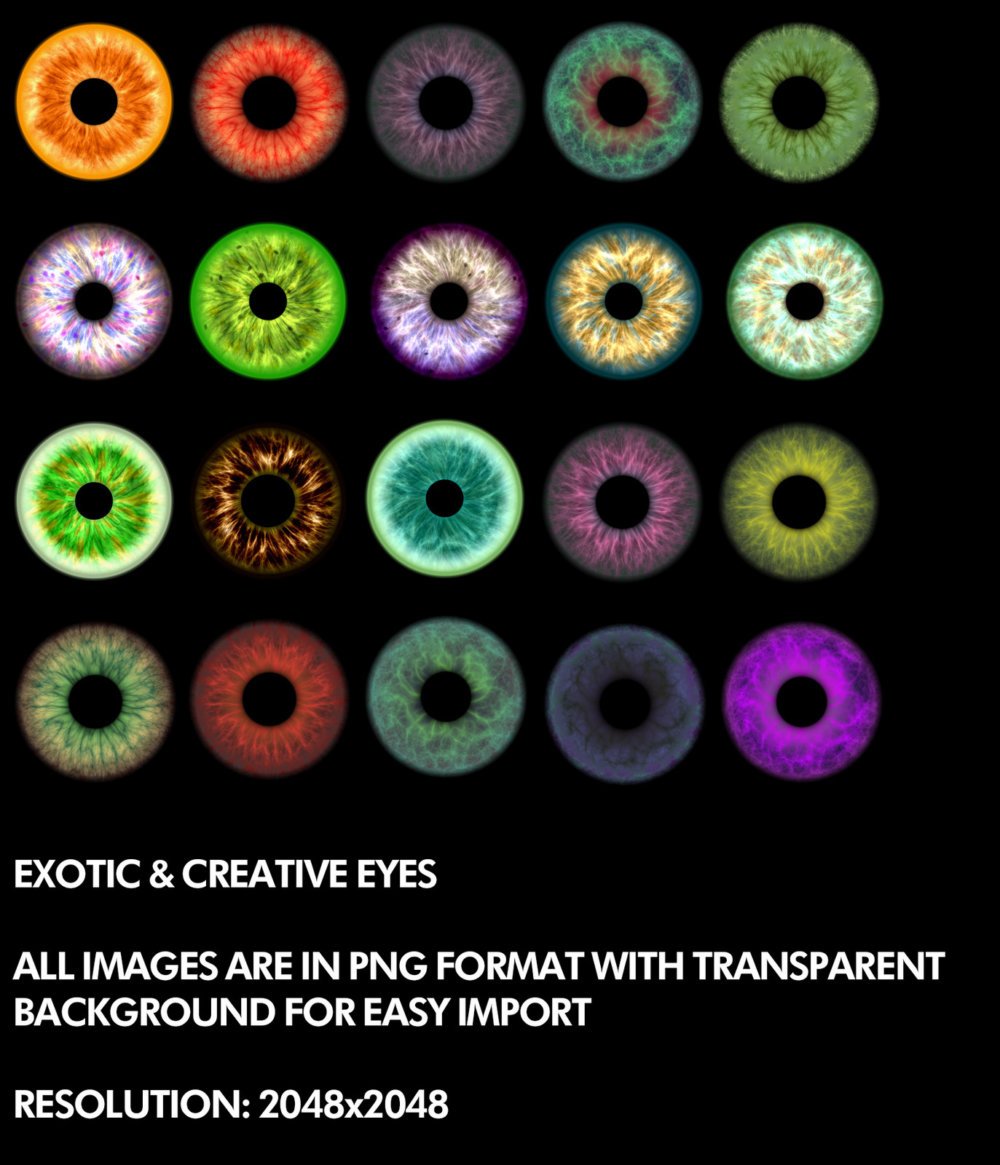 ---