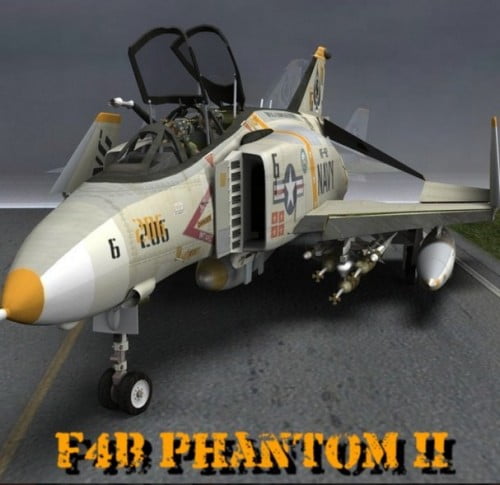 *Over 50 Points of Articulation on the main figure!
*Moving Flaps, Ailerons, Spoilers, Rudder. Stabilator, Speed Brakes, Opening Landing Gear Doors, Raising and Lowering Gear, Spin-able Wheels, Steer-able Nose Gear, Opening Canopies, Deployable Slats, Folding Wings, Deployable Tail Hook, Deployable Emergency Drag Chute, Fully Functional Cockpit Flight Controls, and Working Ejection Seats…
*ERC controls on the main "Body" location for the various parts of the aircraft to allow for maximum usability. Controls include some standard combat maneuvers as well as individual controls for the various moving parts on the aircraft.
*Nose Radome opens to reveal the AN/APQ Radar Set.
*Conforming Dummy Aircrew figure to use to place a Flight Crew in the Cockpit.
*Conforming Crew Boarding Ladders and FOD Storage Covers for the Engines and Air Intakes.
*14 Separate Conforming Weapons sets designed to be Mixed and Matched to create multiple load-outs for the Weapons most commonly carried by the F4 Phantom, with fully controllable ordinance deployment. These Sets are broken down by mounting location so that each set can be properly mix and matched with the others, allowing a total combination of over 100 variations of weapons loads that can be loaded based on mission requirements!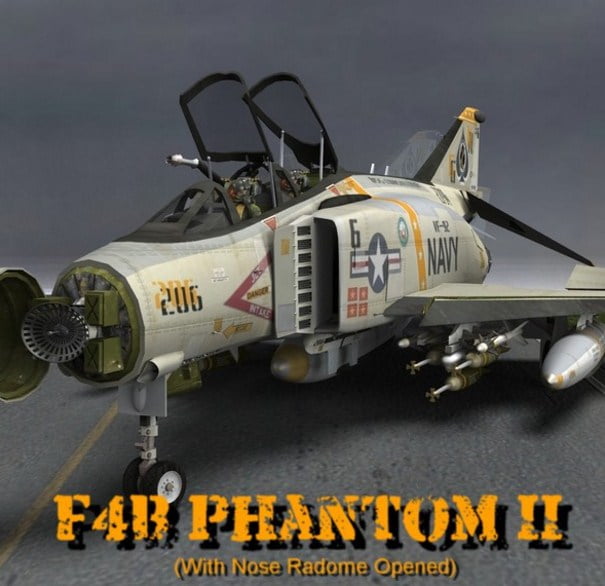 ---