Faerie Handmaiden of Spring Court – Antonia Standard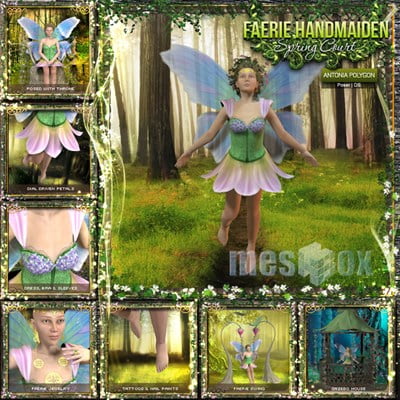 Poser 7+; DAZ Studio 4+
The Faerie Handmaiden of Spring Court is as beautiful as a spring flower, holding the least power of any court member, yet also one that can roam the furthest and endure the most in dealing with the World of Man.
Although the least member, the Faerie Handmaiden has a selection of scene sets included, including flower wreathed natural throne, a delightful gazebo home and fun swingset of unknown but intriguing giant plants. She's adorned with customizable, mystic tattoos and individualized make set (for face, finger and toenails).
Also includes a full set of 24 1200 x 800 original backgrounds for your renders!
About Spring Court Volume 1
The Courts of Faerie are divided into specific, seasonal courts, with membership unique to each season and yet equivalent in position. Their world is beautiful, delightful and sometimes terrifying. Enter at your peril – you cannot emerge unchanged.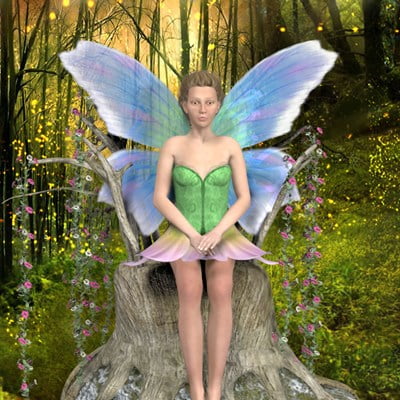 ---