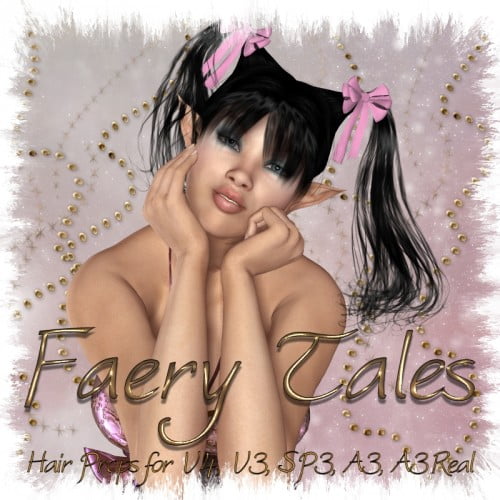 Faery Tales is a big collection of hair props that can be mixed and matched to fit Victoria 4, Victoria 3,
Stephanie Petite, Aiko, and Aiko's Realistic morph. The pack comes with a base, bangs, 2 different types of front curls,
3 different kinds of ponytails, rings for the ponytails, and bows. In addition to these props you get
5 high resolution hair textures and 5 MATs each for the Rings, Bows, and Base Bows.
Each hair prop comes with its own morphs so you can style or adjust them any way you can imagine.
With this pack you are free to create your very own Faery Tales!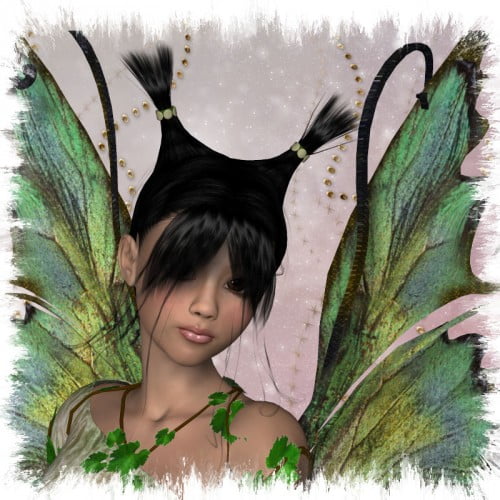 ---