Falling Leaves_Dynamic Prop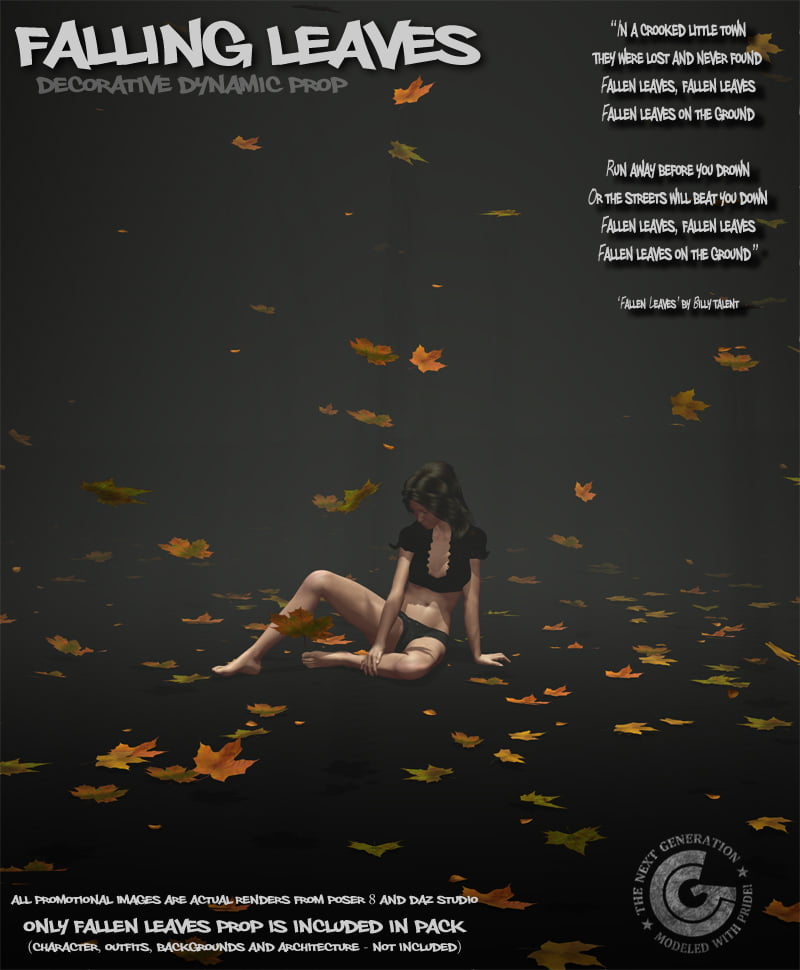 ---
Falling Leaves_Dynamic Prop
This one simple but powerful prop for Poser and DAZ Studio.
You'll found it very useful for any outdoor scenes; no more
stamping leaves in external graphic programs. Now you have them
directly on your scene.
Prop is one huge 'cloud' of leaves in the air. With morph dial you
can put leaves closer to the ground or on the ground plane. You can
rotate, translate and scale prop, add more props to gain more leaves
(park scene in town or forest).
Prop is made from group of planes with opacity map, providing faster
render while maintaining quality.
Leaves cast realistic shadows, react to scene lights and atmosphere.
---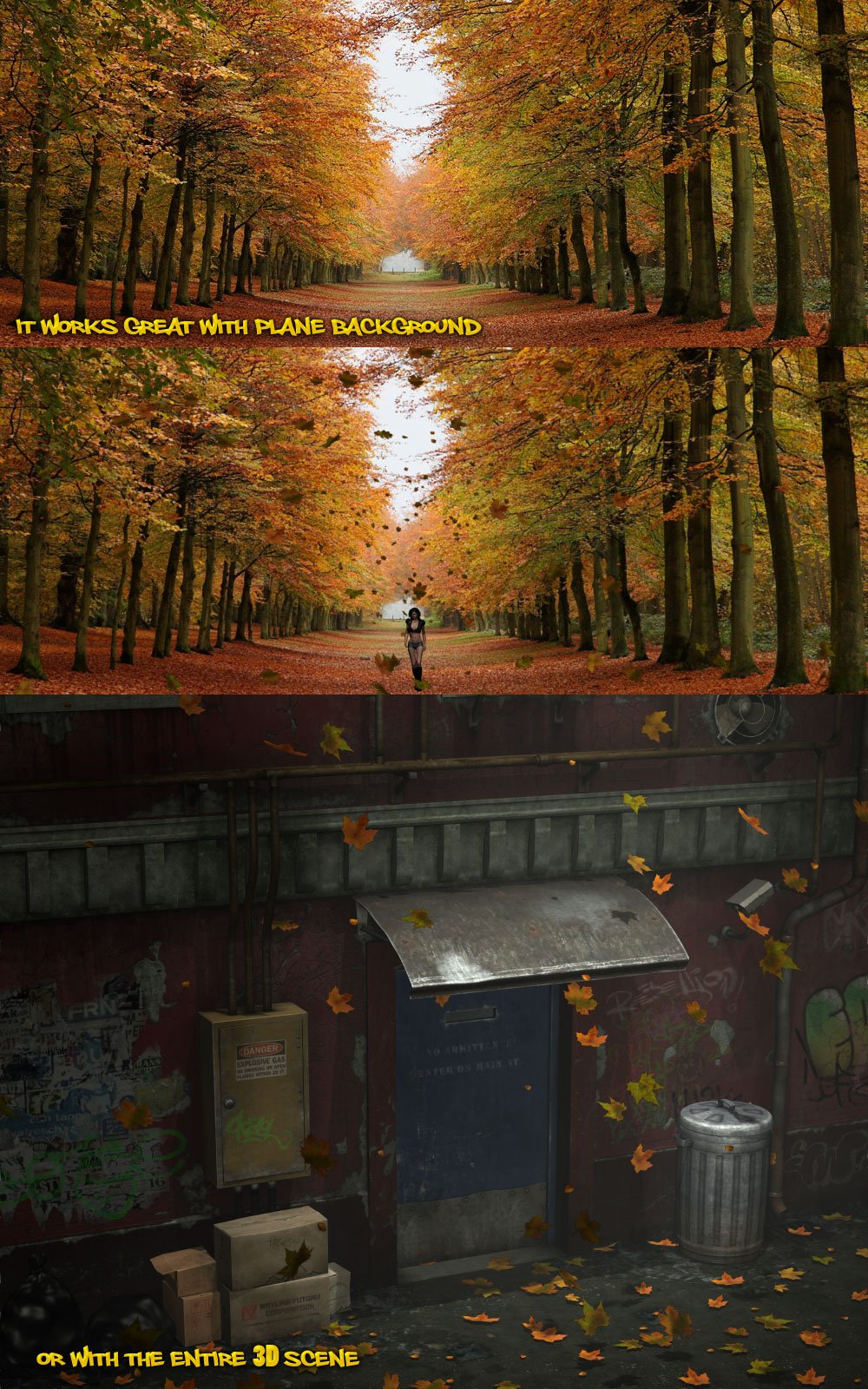 ---