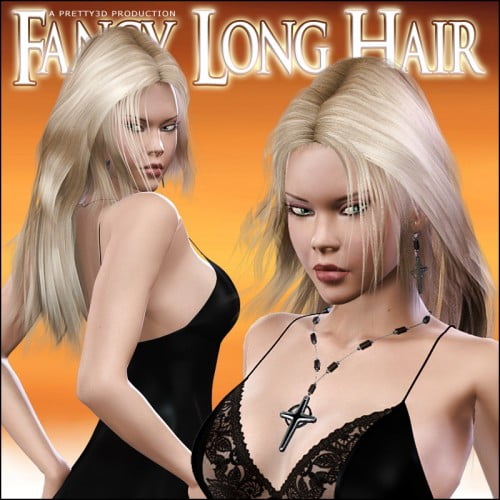 Facy Long Hair is a high quality realistic hair model for Victoria 3, Victoria 4, Aiko, Aiko 4 and The Girl 4. This hair include extra bones , many dynamic morphs and there are many color variations.
We composed a special bone structure for Fancy Long Hair. We added 3 different bones to the hair which conform to head of model. By this way, we provide to move sides and back seperately. So that the hair would move more free and the morphs work more regular. Besides, unwanted deformations would be prevented caused from twisting head and neck.
As an addition, we added a movement helper to the pack. It will increase the movement capability of the hair to the top. We hope you'll get best results on your poses.
There are also many real color and 2 fantasy style color variations at the package. You can change the color of the hair and hair band easily by using material poses.
The package includes;
* 1 Hair figure
* 5 Fitting pose
* 1 Movement Helper prop
* 9 Hair color textures and matposes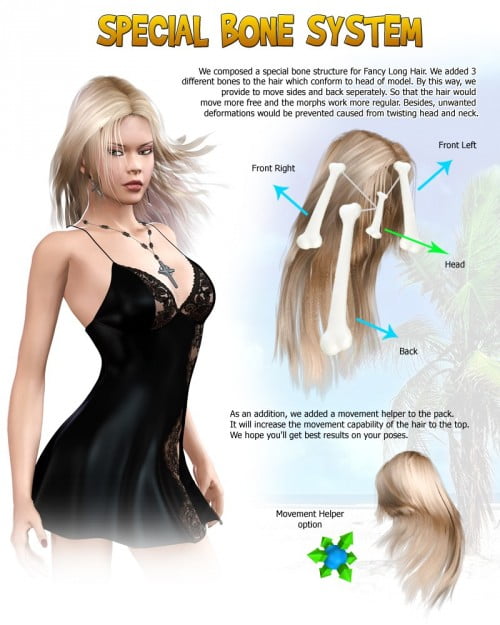 ---