Fantastic Resource Vol.1 for G3F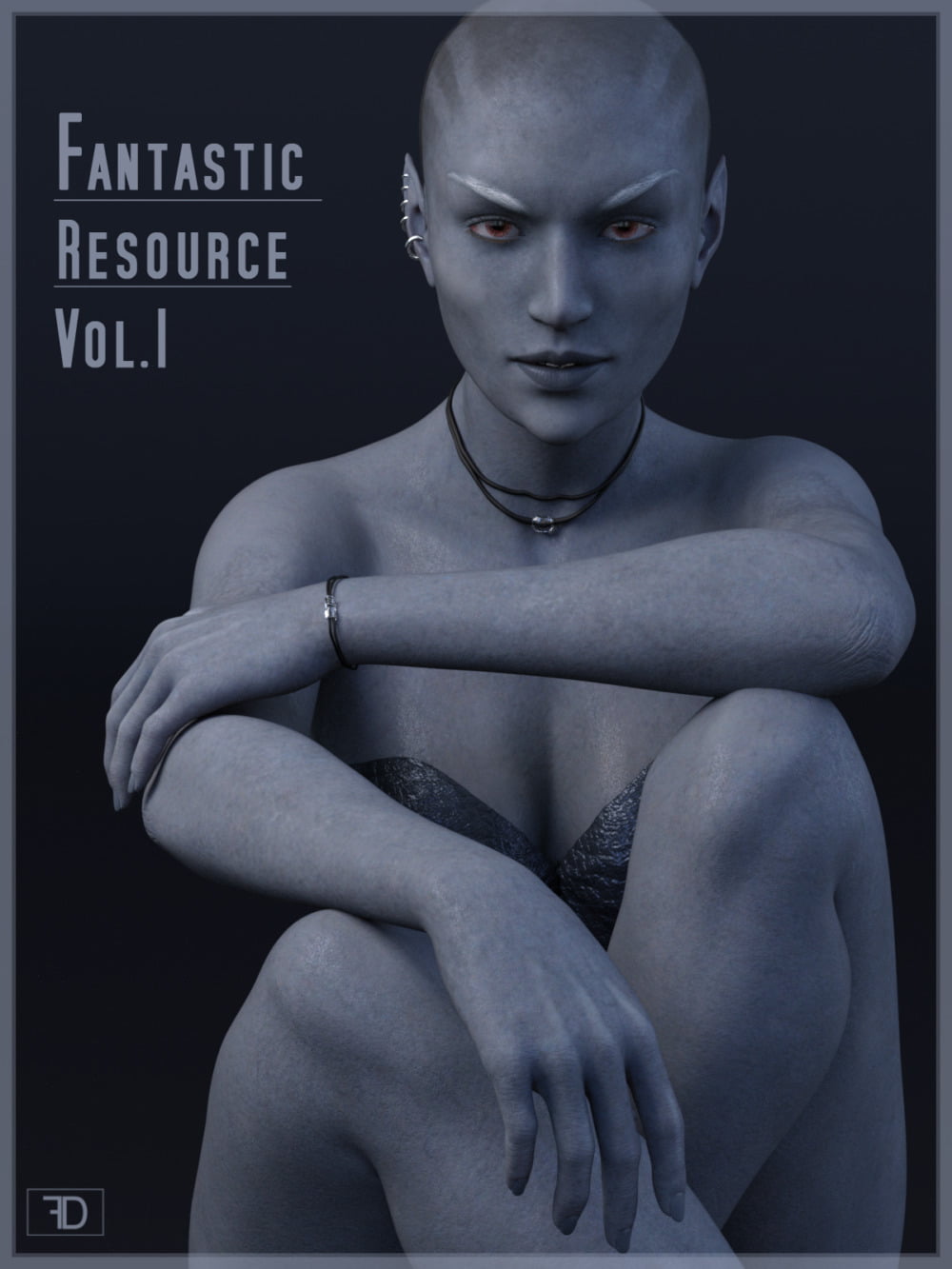 ---
Fantastic Resource Vol.1 for G3F
If you ever were in need of a Fantasy skin, this Merchant resource series will be everything you need.
It includes textures for every part of Genesis 3 Female, including mouth, teeth, eyes etc.
Included are also all companion maps, such as bump, specular, SSS and normal maps.
Plus, you get a COMPLETE & redistributable IRAY material preset, for creating your own characters.
The details:
32 TEXTURES:
4 Skin Diffuse, Bump, Spec, SSS, Normal maps
5 Eye color maps
1 Eye bump map
1 Mouth map
1 Mouth Bump map
1 Cornea trans map
1 Eyemoisture trans map
1 Lashes trans map
1 Lashes normal map
1 Full MAT preset for DazStudio 4.8/Iray
---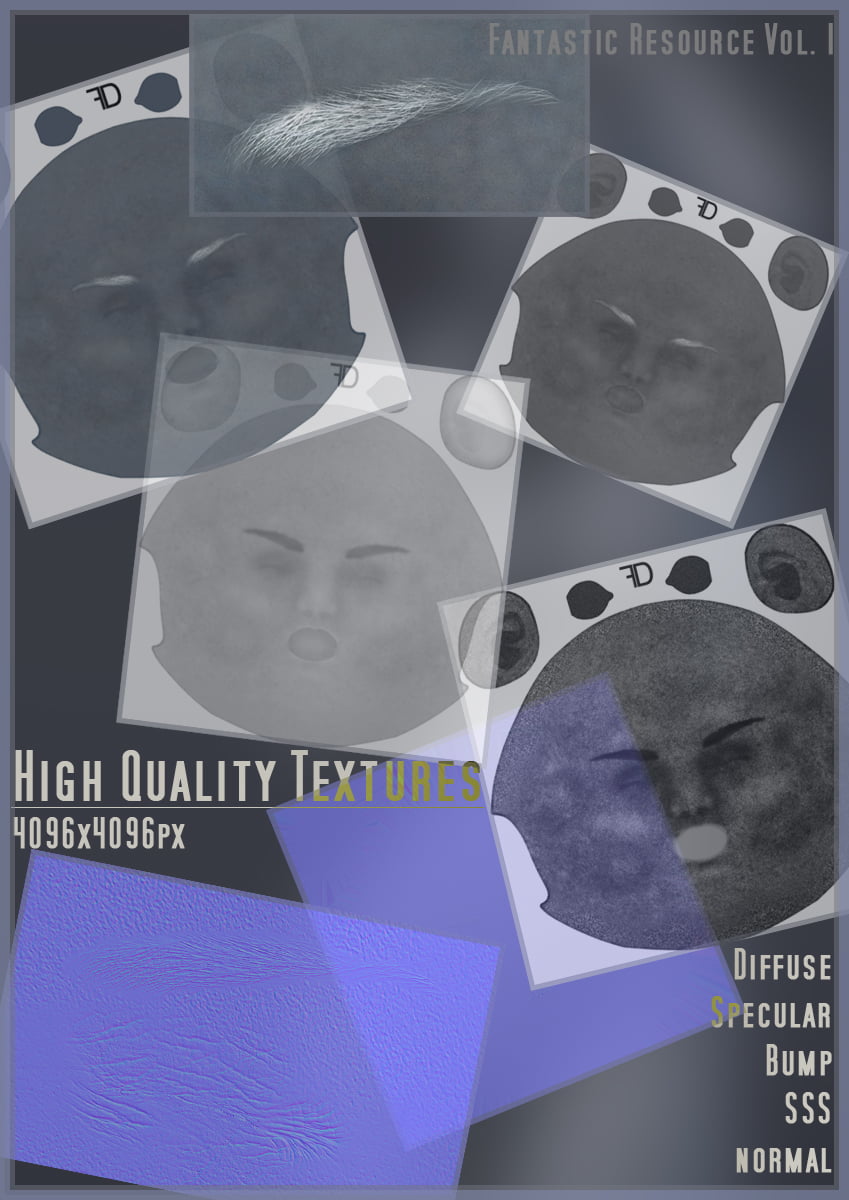 ---