Fantasy Amazon Outfit for V4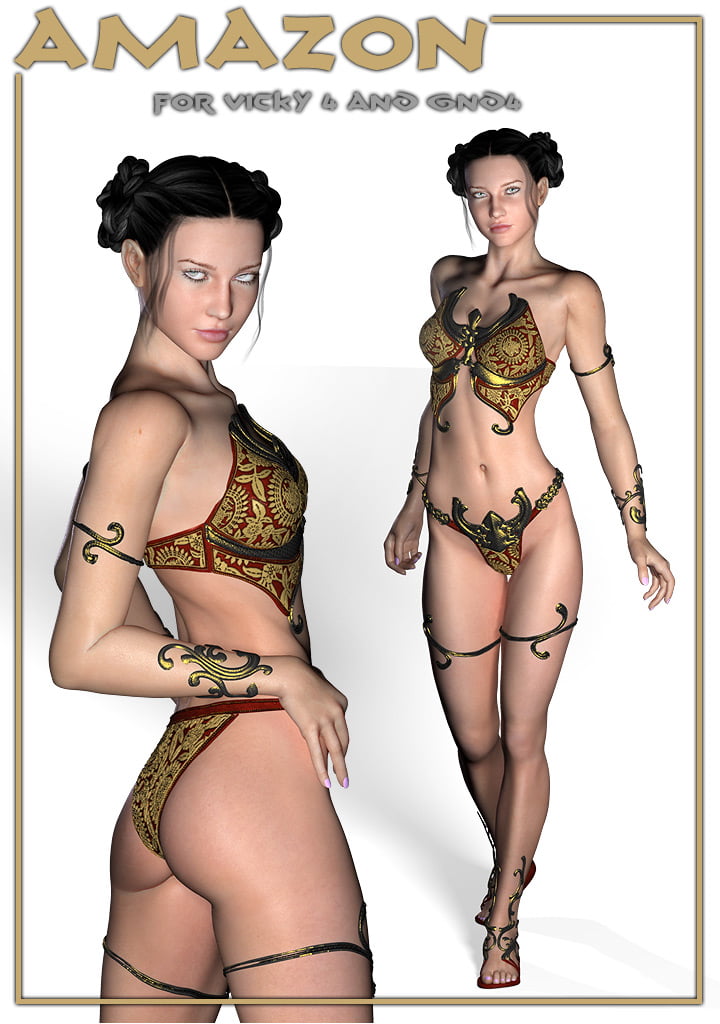 Conforming Outfit for Vicky 4
Take your renders far into the world of fantasy. Transform Vicky 4 into a fantasy Amazon or adventuress.
This new outfit comes in a set of 6 conforming parts. Each has been textured carefully to match the style of the outfit. Each part features completely flat mapping with no stretching, providing a great base for you to explore your own texturing ideas. All parts are covered by 1 texture template which are included.
The outfit includes the following popular Full Body Morphs:
Morphs++:
Amazon
Body Builder
Bulk
Pear Figure
Voluptuous
V4 Elite:
Fantasia
Sylph
Utopian
Stephanie 4:
Stephanie
Natallie
Ella
She Freak 4:
SheFreak 1
SheFreak 2
SheFreak 3
SheFreak 4
Reby Sky
Blackhearted's GND4 Version 2
---