Farconville's Model Poses 3 for Michael 4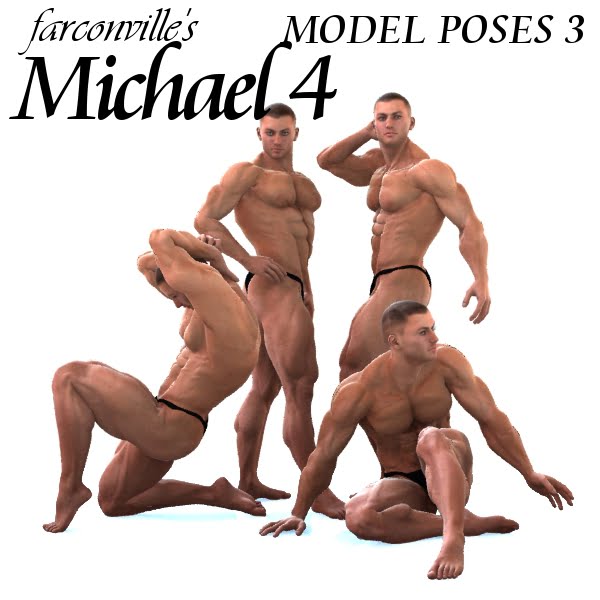 20 Model Poses Set 3 and 20 mirror poses for Michael 4 Base for in .pz2 files for DAZ and Poser.
20 Model Poses and 20 mirror poses also available for Michael 4 Morph++ with Bodybuilder setting at 1.30
Use these poses with the limits set to OFF. Use Bodybuilder INJ file before using M4 Bodybuilder Tweaks.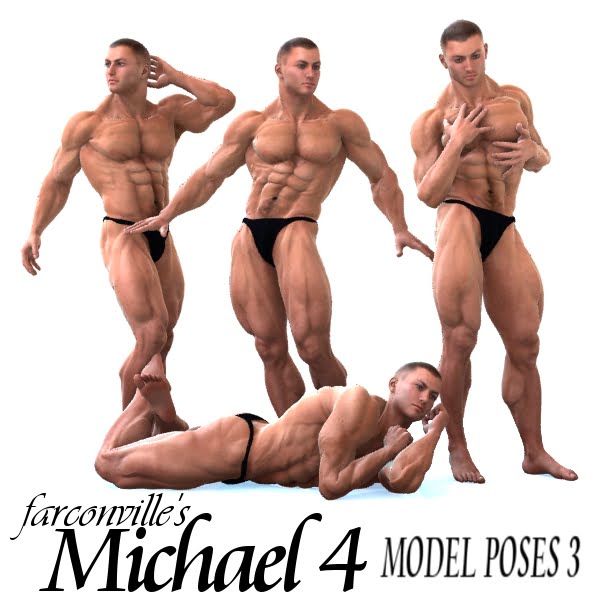 ---